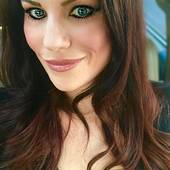 SA537042000
Real Estate Agent
Jessica Sulliman
CDPE, SFR, Queen Creek Real Estate 602-677-7977
Queen Creek, AZ

—

Garrette Custom Homes
The Short Sale Diva
www.azdwellingdiva.com
Queen Creek , AZ 85142
---
REal Estate Needs. REal Life Solutions. We Work with BUYERS & SELLERS…NOT properties. We are in the PEOPLE business and without you, we wouldn't be here! Fix & Flips, Short Sales, Foreclosures, too!
Get to know Jessica Sulliman
My team and I work together every day serving buyers and sellers across the Phoenix metro valley. We specialize in working with BUYERS AND SELLERS…NOT properties. We are in the PEOPLE business and without you….we wouldn't be here!
I personally work with investors, 'regular' (traditional) and distressed sellers through the introduction, analysis and negotiation of all transactions. I also have a network of investors that allows me to offer alternative solutions to my distressed sellers. Making those connections often eases some of the pain and creates a win win solution for everyone.  
My latest venture involves working with "fix and flip" investors. I partner with a few select investors and we work together as a team directly with an affordable, efficient and quality driven home renovation team. Most of my investors are out of state and rely on my knowledge and experience so that they can make money by simply writing checks and signing docs. I take care of the rest! I assist and guide my investors with procuring the right properties, while personally managing the 'fix and flip' process from start to finish.  I decide how and where the renovation budget will be spent. I get my hands dirty, and treat these investment ventures as if the funds being used are my own.  I even personally stage the listings for sale to maximize profits and squeeze out every possible dollar, so that my Investors get to experience the full potential Return On their Investment. I go well above and beyond, and I can guarantee you that I earn every penny and am worth far more. I am always looking for new investors to grow and expand my network, as I am always digging for new investment opportunities to expand their portfolios.
I do work with buyers as well, though I can't simply manage everything on my own, and always want to be certain that my clients are receiving the personal attention and stellar service that they deserve. Thus, I have a few select Buyer's agents throughout the valley who I call on often to assist me to successfully work as a team with our clients so that they may procure their next new home.  
I am not much of a corporate girl anymore. I hang my license with a small, local boutique broker (Ric Ashby) who values family as much as I do. I grew up around Real Estate and started assisting my father in his real estate office on the weekends in my "tweens". I have three children of my own now, and real estate is still a family business in my household. My Mother manages the office and transactions, and you will often find my kids helping with the home staging process. My ex is even one of my buyer's agents! I have been a Full Time licensed Realtor since 2002 and I was a Sales Manager with Pulte Homes where I was recognized two years in a row as Salesperson of the Year for AZ during our spiraling market downturn. I flew to AZ from CT on August 3, 1999 with 2 suitcases, $1500 in my pocket, and my dog. I had no idea what to expect, but rumor had it that AZ was sunny and I was tired of the weather in CT. I know what it's like to completely change your life to come here. Yes, the summer heat can be overwhelming, especially if you are not used to living in an oven. I will take an oven any day, however, over shoveling ice and snow. Not to mention that, if you have a pool or regular access to one, it truly doesn't feel like an oven any more!
Why Me? I'm a smart cookie and I think outside of the box. The constant changes and roller coaster ride in the Phoenix market have helped me grow as a person and RE Agent, not left me drowning and contemplating a new career. I don't sweat the small stuff and I don't take "NO" for an answer.  If a Short Sale negotiation starts to head South, you can bet I will start rattling executive cages, all the way to the top of the food chain. I don't give up easily and I fight to the bitter end….which is especially important when you are choosing an agent to represent you with the short sale of your home. Real Esate still keeps me awake at night, and I usually wake up thinking about it. I love the people I meet, I love to problem solve and get creative. I love the satisfaction I feel when I make my investors profits, increase neighborhood values, make ugly homes beautiful, and help clients achieve or relieve their American dream. I love change and I love how, in this business, there is nothing but change! The Phoenix Metro area is very opportunistic now, homes are affordable and rates are good! We look forward to meeting you and assisting you to buy or sell your home in the Phoenix Arizona market!
Jessica Sulliman's Blog Posts
Lending / Financial
–

almost 6 years ago
Home Selling
–

over 7 years ago
Home Buying
–

over 3 years ago
ActiveRain Community
–

over 8 years ago
Certifications
CDPE, NFSTI, SFR.
First, a few things that set us apart from other agents when it comes to listing your home:
•1.       Our online marketing: Your listing will be all over the web, syndicated on 35+ different websites.  We will set up a dedicated website just for your listing!
•2.       We invest back into our business.  We utilize the power of social media to the fullest and advertise on several different websites, and can feature your listing on sites such as www.trulia.com, www.zillow.com, www.homes.com, and eve www.canada.com. which drives traffic to our website.
•3.       I cringe when I see most of the listings on the local MLS today.  The pictures are often lacking or blurry and the descriptions leave a lot to be desired.  The MLS now allows unlimited pics to be posted, and we take full advantage of that feature.  You won't find that our listings are lacking....EVER, regardless if the listing is for $600k or $60k.
•4.       We have a professional level camera with a wide angle lens, specifically designed for property photos....and we know how to use it! When a prospective buyer from New York sees your listing on the web, we want them to be ready to buy it sight unseen.  We go overboard with pics, usually 70-100+....and those are just the good ones that we have narrowed down to.  We offer slideshows and virtual tours. 
•5.       We work 6 days per week, sometimes 12+ hours per day.  We love what we do! We answer our phones & email as much as possible.  We are seasoned, professionally trained and decorated sales people.
•6.       We will put up signs on your property & at the closest most visible intersection, in the most visible locations with custom riders showcasing the most important attributes of your home and a flyer tube, which we will stock WEEKLY.
•7.       If you prefer, we will hold a Broker Open House for other real estate brokers.
•8.       If you prefer, we will prepare for and promote a public Open House. We will also invite neighbors to an Open House, as they may know a possible buyer. We will get school and community information for display at the Open House, and we'll Conduct Open House and have attendees sign Guest Register. We always follow up with buyers who attended the Open House.
•9.       We will call potential prospects, including internet leads, sign calls & past customers, who may be interested in your home, in a timely manner.
•10.   We will get feedback from other brokers who show your home.
•11.   There is more, but this should get you started.  Please check out our websites and online blogs so that you can get to know us better.
We are a creative, well oiled machine.  We believe in helping ANYONE short sale their home, if that is what they want to do and what is best for them.  We don't judge, we simply try to find a way to work with the system or have the system work for us. 
Awards
2006 & 2007 Salesperson of the Year for Pulte Homes, AZ
Skills
vacant home staging, remodels, renovations, negotiations, fix and flips, investors, short sales, sellers, buyers, foreclosures, pre-foreclosures
Testimonials for Jessica Sulliman
Christie Oldham

03/01/2014

Jessica Has sold THREE of my homes and was my agent for my most recent purchase!! Her taste and knowledge is impeccable. I would reccomend her to anyone in the east valley!

Jessica is a dedicated professional. She guided me through the "Short Sale" process with patience and understanding. My not being familiar with the process, I got frustrated at several points but with her guidance we stayed on point. She also placed several traditional offers for me while I was waiting for a decision on the Short Sale. The Short Sale was finally approved and the seller was a bit uncooperative and she worked tirelessly with the listing agent to obtain the things I wanted. I would highly recommend to anyone thinking of buying or selling in the greater Phoenix area that they consider using her.

My wife and I needed to sell our home and find another to purchase, and since Jessica came highly recommended by some friends of ours, we decided to give her a call. My wife was very nervous about the whole process since we really didn't want to move, we just needed more space, but Jessica came through like the real estate goddess we needed. The whole process was so easy it was almost effortless on our part, Jessica handled everything, keeping us in the loop through out, while being respectful of our time and privacy. In the end we were able to sell our home with ease, and she even found the home of our dreams for us. Thank you Jessica!

Chandler Seller

04/08/2013

Jessica is a knowledgeable realtor with lots of experience. If she doesn't know an answer she will find it quickly. I would highly recommend her to anymore looking to buy, sell, or short sell as she is very familiar with the area. She is very courteous And quick to respond. Was a pleasure to have her as a realtor!

Kimberly Anderson

08/31/2012

Jessica,

Thank you for your assistance in completing my short sale. I appreciate how you managed the process and how you worked with the buyers and buyer's agents to make sure we had solid offers who would follow through once we got approval.

I know that your skills in working with the negotiator helped as well. Other than getting you the documentation that I needed to provide, I was able to close my eyes on this and just let it happen. That was a huge relief!

So, thank you Jessica! You did a great job!

Jessica was very tenacious when negotiating my short sale. She pushed through some challenges we faced and she never gave up. Once we got the short sale approved she did an amazing job follow up with buyer's agent and getting the buyers to close. I am very grateful I chose a knowledgeable real estate agent to handle my short sale. It was the difference between success and failure.
Introducing a fresh new look for your Profile.
Click the 'Edit Profile' button below to enter 'Edit Mode' and continue the tour.