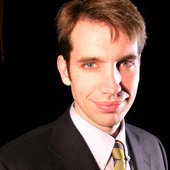 Real Estate Agent
Justin Toney
Richmond, VA

—

Austin Properties, Inc.
Assocaiate Broker GRI- Graduate REALTOR® Institute ABR®- Accredited Buyer's Representative SFR- Short Sales and Foreclosure Resource Certification Residential Real Estate Sales
Get to know Justin Toney
Justin, I appreciate your patience- for someone who is a thinker like me, it was good that I did not get pushed to make emotional decisions. I did not feel uncomfortable sharing my opinions with you and talking about issues around what I wanted in a home helped narrow down my requirements on what was important. I also liked that you took the initiative if you hadn't heard from me in a while because you knew I was getting tired. Thanks for helping us find our home.

-Anita Prasad
--------------------------------------------------------
When I first starting working with Justin I was not sure whether I was going to rent or purchase a property. We looked at a few rentals and then I decided I wanted to go ahead and purchase. I appreciated the fact that Justin never tried to pressure me into buying but rather it was a decision that I made based on the fact that the available rentals were not appealing to me.

Although I was leaning towards moving into the James River high school district I wanted to keep my options open. To make things easier Justin created four separate property searches for me, one for each school district I was considering. I found this to be very helpful.

I really appreciated Justin's no pressure guidance throughout the process of my home purchase. He asked checking questions of each property we looked at. These questions helped me determine what was most important. This may sound like a logical process, but I have bought many houses in the past and never really had a realtor truly try to determine what I liked. The question and answer process enabled Justin to point out both positive and negatives things about other properties we would look at. Actually he became more critical of features in some homes then myself. He wanted to make sure that I was getting the best house on the market that met my criteria. In less then two weeks we had viewed the properties that were of interest to me and wrote an offer which was accepted on a property which I felt best suited my needs.

When the appraisal came back lower then the contract price and I got a little worried but Justin reassured me that my contract was ok. During the counter process to the low appraisal, I actually became worried I might lose the home and Justin pointed out that we where in the driver's seat and worst case the contract would default to the pre-counter price. I was impressed with how well Justin handled this part of the transaction....I walked away from that saying to myself, "Justin is actually a steady and tough negotiator under pressure"

I know from first hand experience that Justin is someone who will look after and act in your best interests. For that reason alone I recommend him to others as the agent they should use.

-Andrew Gross

-------------------------------------------------------------------------------




Justin Toney was an excellent realtor. During the house-hunting phase, he was very thorough in his preparations and was very knowledgeable when touring homes. I ended up selecting a great house, but one with a seller who turned out to be unusually difficult. Justin was very patient, and spent hours upon hours dealing with this seller and the negotiations over the house inspection and the credits for defects. In the end, I got a good deal and ended up with a great house.

Marc Lipschultz

-------------------------------------------------------------------------
JUSTIN,

AS AM I STARTING WRITING, TEARS IS FILLING MY EYES. PLEASE FORGIVE ME IF I HAVE ANY MISSPELLING IN MY EMAIL. SINCE I HAVE MET YOU MY EXPERIENCE HAS BEEN NOTHING BUT WONDERFUL.

I HAVE NEVER MET ANY ONE QUITE LIKE YOU. GENTLE ON THE OUTSIDE, BUT DETERMINED AND GOAL ORIENTED INSIDE. YOU ALWAYS KNOW WHAT YOU WANT AND GO AFTER IT. VERY CREATIVE AND MAKE THINGS HAPPEN AS FAST AS YOU CAN.
I CALLED YOU TO RENT MY HOUSE AND WAS VERY WORRIED HOW IT IS GOING TO HAPPEN IN LESS THAN ONE MONTH AND WITH THE LOW BUDGET THAT I HAD. THE HOUSE HAD TO BE PAINTED AND THE CARPET HAD TO BE REPLACED. I DID NOT KNOW WHERE TO GO TO GET A GOOD QUALITY BUT NOT A VERY EXPENSIVE ONE. YOU ALWAYS CAME UP WITH THE BEST AND THE WISEST SOLUTIONS.

YOU GATHERED GROUP OF PEOPLE THAT EACH HAD DIFFERENT TALENT TOO, EVEN THOUGH THEY WERE PAINTERS. EVEN WASHING AND DETAILING MY CAR IN CASE I HAPPEN TO SELL IT. YOU EVEN HAD GOOD FRIENDS TO HELP ME. THAT SHOWS SUCH GOOD A PERSON YOU ARE THAT PEOPLE ARE WILLING TO GO TO DISTANCE FOR YOU.

MY BIGGEST WORRY WAS PACKING AND STORING SOME OF MY STUFF. AGAIN YOU WERE THERE FOR ME AND CAME UP WITH THE SOLUTION. YOU SAID YOU AND ONE OF YOUR ROOMMATES WILL HELP ME. AND YOU CAME THROUGH. AS HARD AS HARD WORK AS IT WAS YOU TWO DID IT. WHEN IT WAS DONE AND YOU WERE ALL SWEATING AND EXHAUSTED I SCREAMED THIS IS THE BEST DAY OF MY LIFE BECAUSE I WAS SO OVER WHELMED AND DEPRESSED FOR TWO YEARS THAT WHO IS GOING TO HELP ME THAT I PUT OFF RENTING MY HOUSE FOR TWO YEARS.

YOU SHOULD BE PROUD OF YOURSELF YOUR COMPANY PROBABLY KNOWS IT BY NOW AND ARE PROUD TO HAVE YOU AS ONE OF THEIR STAFF. CONGRATULATIONS TO YOUR PARENTS TO RAISE A SON THAT IS A GENTLEMAN AND TALENTED AND SO CREATIVE AND SUCCESSFUL IN HIS CAREER. I HAVE UTMOST RESPECT FOR YOU. THESE WERE JUST AN EXAMPLE OF WHAT YOU DID FOR ME. I LEAVE THE DESCRIPTION OF YOUR CHARACTER AND HOW KIND AND COMPASSIONATE YOU ARE. YOU DID NOT CARE ABOUT YOUR BENEFIT BUT THOUGHT ABOUT YOUR CLIENT FIRST.
BEST WISHES ALWAYS FROM BOTTOM OF MY HEART, MALIHE ALIZADEH.
Certifications
Short Sales, Foreclosures, First Time Home Buyers, Working with Buyers, Working with Sellers, Working with Investors.
Introducing a fresh new look for your Profile.
Click the 'Edit Profile' button below to enter 'Edit Mode' and continue the tour.