Jim and Karen/Detroit Area/ Clarkston/Realtors, Rochester, Mi. Moreen/Real Estate/ Realtor/48346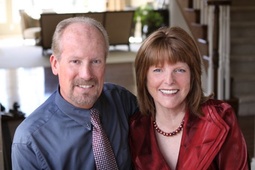 Real Estate Agent
Jim and Karen/Detroit Area/ Clarkston/Realtors, Rochester, Mi. Moreen/Real Estate/ Realtor/48346
Real Estate Detroit/MI/buying/selling/48346/48348/
Clarkston, MI

—

Karen, Jim Moreen,Morgan Milzow/Real Estate/MBA-Deg-Agent-48346
James and Karen Moreen/Experienced Real Estate Agents/ Business leaders/ over 33 yrs, Morgan Milzow, Clarkston Mi 48346/ Voted Best Of The Best 2014
Get to know Jim and Karen/Detroit Area/ Clarkston/Realtors, Rochester, Mi. Moreen/Real Estate/ Realtor/48346
www.Clarkstonmihomes.com  /www.homesofclarkston.com
www.clarkstonmire.com .https://www.youtube.com/watch?v=NTs_l6rI1TM
Karen and Jim Moreen-Detroit Area, N Oakland Co. "Clarkston Mi Realtors". Morgan and Milzow Real Estate, Clarkston Mi.48348-48346
*Success and top sales in Real Estate sales for over 17 years, and 33 years as a Global Marketing Manager. 'MBA Business Degree' and Years of knowledge, sales expertise, and aggressive marketing make my listings stand out from the rest because we not only work with traditional media, but with social media, and .online communication
We have a common vision, mission, values, and set of guiding principles.
Our Social media, high-tech comprehensive marketing program here at "Best Of The Best"2013 and 2014, Clarkston Michigan's Morgan and Milzow Realtors. We will effectively promote your premier listing daily, 

Jim, responsible for global markets: Europe & Russia Middle East, Israel, Africa,Middle East,Israel and Africa/**Real Estate/ Specialties: Areas of expertise, operational excellence, disciplined financial management, strategic marketing, turnaround experience, strong strategic thinker/general business.
Real Estate Experience:Eco-Friendly, Relocation Residential Vacation/ Resort Properties Sellers, Lake Fronts/ Luxury Homes, Condos/Town homes, REO /Bank Owned ,New Construction, Land, Seniors, 1st time buyers, Real Estate- International-real estate agent-buying- selling, investments, Oakland, County, Genesee, Active Rain/ PRO/-ABR,E-PRO, 
http://www.clarkstonmihomes.com/
http://www.homesofclarkston.com/ 
http://www.clarktonmire.com
Jim Moreen /Real Estate/ Realtor/
Karen Moreen Realtor Partner 
Morgan and Milzow Real Estate
karenmoreen@gmail.com
248-622-9498
 www.Clarkstonmihomes.com  /www.homesofclarkston.com
www.clarkstonmire.com .https://www.youtube.com/watch?v=NTs_l6rI1TM
Certifications
  MBA Degree,#1 Real Estate Marketing Plan for Oakland County Michigan. MBA Business, Global Marketing 33 Years. 
As A Buyers Agent Karen and Jim Moreen work solely for her buyers as an Exclusive Buyers Agent, avoiding any conflicts of interest that may be present in the traditional seller-oriented purchase transactions. This unique relationship of committed trust and care assures buyers have the same full and equal representation rights as sellers in any real estate transaction, providing an optimum home buying experience.For most of us, buying a new home is the biggest financial decision we will ever make. In choosing your perfect new home, there may be many complicated decisions involved. That is why it's important that you have a Realtor on your side who is an expert in the local real estate and mortgage market, to protect your interests and assure that you make the best possible decisions.
Karen and Jim focuse on finding you the best possible home at the best possible price! They will work hard, not only in finding you potential new homes to see, but also,  keeping you informed of everything that takes place.  As a savvy expert in the Oakland County areas , Karen and Jim will negotiate the best terms and prices for you and answer all of your questions as they arise. ** Christian Realtor Values. As a marketing professional, Karen and Jim know the value of utilizing not only the advanced technology available today, but the tried and true selling techniques that have been selling homes for years.  By having generous online coverage of homes in various websites, using search engine optimization techniques, making YouTube videos, virtual tours, printing brochures and having open houses that welcoming potential buyers into the home, homes sell quicker.
'Strong beliefs and values guide my everyday busines!!.'    
Awards
'MBA Business Degree', Global Marketing Sales, Oakland County Realtor Sales, Top Global Business Marketing Awards, voted "Best Of The Best"
Skills
MSU MBA Business Degree, 33 Global Marketing Pro skills , Communication in all areas, and saavy negotiating, 33 Years as a logistic Marketer, ABR,
Testimonials for Jim and Karen/Detroit Area/ Clarkston/Realtors, Rochester, Mi. Moreen/Real Estate/ Realtor/48346
E C
Troy
Category: Real Estate Agents
Services Performed: Yes
* More Weight is given to a review where work has been completed.
Work Completed Date: August 12, 2014
Hire Again: Yes
Description Of Work: House Purchase
Member Comments: Jim Moreen was a terrific real estate agent and guided my wife and I through the home buying process. He was very knowledgable and his customer service was outstanding. He even provided us with a recommendation for a mortgage company to fit our needs, which worked out perfectly. Jim was available 24-7 and was always able to deliver our requests within the timing we requested. He was amazing. He helped us find our dream home. I would recommend Jim and his agency , Morgan and Milzow realtors, to anyone looking for a house, especially if looking in the Clarkston area (where they are based downtown).
Share on Band of Neighbors: No
Submitted from Angie's List iPhone Application

Overall A
Price N/A
Quality A
Responsiveness A
Punctuality A
Professionalism A

--
Morgan & Milzow Realtors
25 S. Main Street
Clarkston, MI 48346
Office: 248-625-1010
Fax: 248-625-5298
www.mmrealtors.com


Letter Of Recomendation
M McPhail has recommended
your work as Sales Executive at
Morgan & Milzow Realtors.

Dear James,
Details of the Recommendation:
"It is with great pleasure that my
husband and I write this letter
of recommendation for real
estate agents, Jim Moreen
and Karen Moreen of
Morgan & Milzow Realtors.

They make a fabulous team and
their knowledge is incredible.
They extremely knowledgeable
of Oakland Country and often the
history of individual homes.
Jim knows about building
construction and quality, or
lack thereof. Karen always
identified considerations
important to for re-sale.

We looked at houses that we liked,
and they weren't afraid to be
honest about the potential
downsides. We had a long
nonnegotiable list of must
haves for our dream home
but that didn't deter them
from finding the best
house for us with in our
budget.

They have been incredibly
gracious to us through the
process and we are grateful
for their kindness,
understanding,
patience and expertise.

Regardless of whether you
are buying or selling, I would
highly recommend Jim and Karen
to help you in this life changing
move. We could not have asked
for better realtors to guide
us through the process of buying
our first home."

Service Category: Real Estate Agent
Year first hired: 1998
Top Qualities: Great Results,
On Time, High Integrity


Introducing a fresh new look for your Profile.
Click the 'Edit Profile' button below to enter 'Edit Mode' and continue the tour.