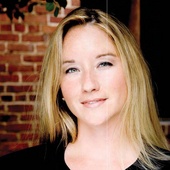 Mortgage and Lending
Kelly (Byrnes) Waugh
CMPS, CMC
Cornelius, NC

—

Fairway Independent Mortgage Corp
Specializing in FHA, Conventional, Jumbo, Super Jumbo lending. Kelly works diligently to make the process smooth, seamless and stress-free from start to finish.
Get to know Kelly (Byrnes) Waugh
At Fairway Independent Mortgage in Charlotte, we help Homeowners and Homebuyers succeed financially by teaching them how to:
Use their home and their mortgage in a way that will increase their financial safety Keep more of what they earn and have by spending less on interest and income taxes Protect their finances against unexpected financial challenges, and Maximize their wealth by making smart decisions regarding where they store their wealth.
Our branch exists to back up this purpose with the highest levels of service, shown by consistent, informative communication with clients and their advisors, along with accurate paperwork delivered with the best technology available. We make the mortgage process stress free for our clients. Our commitment is to close on time, under budget, with no surprises.
"Loan Officer" or Mortgage Planner? Why are so many people in trouble with their mortgages? Over the past several years, many people were looking for the wrong things when they were shopping for a mortgage. Consider the average American's checkbook register. Most likely the largest check written each month is the mortgage payment or rent check. For most homeowners, the largest asset they own is their home.
Other Loan Officers only get sales training to sell you a loan from their company. They don't get taught how to help a home buyer integrate their mortgage into the rest of financial world.
As Mortgage Planners, we recognize that if you manage your largest expense (Mortgage Payment), and strategically plan for how to use your large asset (Your House), you will most likely succeed financially.
Should you work with a Mortgage Planner? A Mortgage Planner is trained and understands how to integrate the loan program you select into your overall financial plans to help you increase your financial safety, enhance your net worth, and reach your financial goals. By working with a mortgage planning professional, you will gain confidence that the mortgage planning advice your are offered will help you reach your financial goals safer, faster and with greater clarity and understanding of the power of using your mortgage as a financial instrument.
Your mortgage, and your home equity are too important to trust to just anyone. Choose a specialist that is trained and understands how mortgages work and how using a mortgage properly can help you succeed.
Your Mortgage Strategy is the Key. When you decide to buy a home or refinance a mortgage, it's a big step. We are different from other lenders because, as Mortgage Planners, we focus on helping you discover a mortgage strategy that will enhance your net worth, increase your financial safety and give you the lowest overall cost of financing. This outlook on mortgage planning helps our clients achieve their financial goals. We will do the same for you. At Fairway Independent Mortgage, we have an exclusive framework that we construct with you to help you understand how to make your mortgage and your home equity work for you.
We don't stop at closing. In fact, we consider the loan application and approval process as our job interview. We want to be your mortgage planners, not just someone who got a loan for you. After closing, you will be updated regularly about how your mortgage is performing relative to the rates available in the marketplace, and, when rates drop, we'll call you before you even realize it. This way, you will always have the lowest cost of financing available to you. We also will want to have an in-depth discussion with you at least annually to ensure that your mortgage is always working for you. You work hard for your money - your money needs to work hard for you.
Kelly (Byrnes) Waugh's Blog Posts
ActiveRain Community
–

over 10 years ago
ActiveRain Community
–

over 10 years ago
ActiveRain Community
–

over 10 years ago
ActiveRain Community
–

over 10 years ago
Certifications
Kelly's clientele includes people with many different backgrounds. Her schedule is flexible to accommodate the demanding lives of people today. Kelly loves helping first-time buyers, easing their worries and fears, and helping them get a foot in the door to home ownership. She takes pride in her reputation as an honest, straightforward professional, and she knows that you need to hear the truth about your loan-not a lot of hype. With Kelly, your questions are listened to and you get straight answers.

Kelly's clients know that with her they get a Mortgage Advisor who generates more than business---Kelly generates results. That's why so many come back for her help again and again, and refer their friends and family to her. She not only strives to do the best for her clients, but also goes the extra mile to make sure they get the service they deserve.

Repeat business is solid evidence of doing things right. Many of Kelly's clients have been clients for a long time, and they return to her for all their loan needs. When all is said and done, you'll look back on your experience with Kelly knowing that she gave you the whole picture with none of the details left out.
Kelly (Byrnes) Waugh, has also passed the qualifying exams to earn the Certified Mortgage Coach (CMC) designation granted by the Mortgage Coach and the CMPS Institute. Mortgage Coach equips mortgage professionals with invaluable insights and patented reports to show borrowers how to create more wealth by integrating the mortgage decision into their financial plan.
Certified Mortgage Coach professionals are equipped with strategies, dialog structures, and presentation structures to make suitable mortgage recommendations that benefit homeowners and home buyers. "My focus is to help my mortgage clients better understand the mortgage and housing markets, and thereby choose the right mortgage for their specific needs," says (Name, Company).
All originators seem to be selling the same products with the same guidelines, and the industry is rife with confusion in light of new regulations and turbulent market conditions. Certified Mortgage Coach graduates are equipped to help their clients cut through the confusion and make informed financial decisions. "A mortgage professional who dedicates the time and effort to properly educate their clients is much more qualified, committed, and equipped to serve the complex needs of today's homeowners and buyers," says Gibran Nicholas, Chairman of the CMPS Institute.
Certified Mortgage Coach graduates are equipped with education, strategies and compelling presentations that are focused on better educating the consumer about their home loan options. The Certified Mortgage Coach curriculum helps mortgage bankers and brokers:
Understand their clients' personal and financial situation Benefit their clients by implementing suitable mortgage strategies Inspire their clients by helping them become debt free sooner while achieving financial freedom
"The mortgage is most people's single largest debt, and their home is often their single largest asset," said Waugh. "As a Certified Mortgage Coach, I am committed to working for the best interest of my clients."
NMLS: 70328
Fairway Independent Mortgage Corp NMLS: 2289
Contact Kelly (Byrnes) Waugh TODAY to find out what makes a Certified Mortgage Coach different from the rest!
Check out Kelly B of Fairway NC Facebook page and become a fan today!
Introducing a fresh new look for your Profile.
Click the 'Edit Profile' button below to enter 'Edit Mode' and continue the tour.