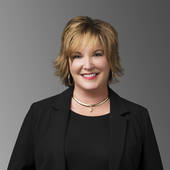 BRE 01412099
Real Estate Agent
Kim Sellers
Lake Arrowhead Realtor - BRE#01412099 - Lake Arrow
Lake Arrowhead, CA

—

Lake Arrowhead, CA Coldwell Banker

Coldwell Banker Real Estate LLC
27214 St. Hwy 189
PO Box 1089
Blue Jay , CA 92317
---
Selling the Lake Arrowhead Lifestyle®, Golfing to Sailing to everything in between! Lakefront Homes to Getaway Cabins ~ Working for You!
Get to know Kim Sellers
I am high energy and sell real estate in Lake Arrowhead, Crestline, Twin Peaks, Deer Lodge Park, Running Springs and Sky Forest,  CA.  I am married to a wonderful man, Richard and we have one son who is 27, Connor.  I have lived in Lake Arrowhead for 22 years and I love the lifestyle that I enjoy here.  Our mountain is a true four seasons and mild temperatures and blue skies.  I enjoy playing golf, tennis, working out, hiking, kayaking, cooking, church and hanging out with my family and friends. This is the small town that my heart belongs to.  Being outside is obviously my favorite thing and real estate allows me the luxury of doing just that.  
Recipient of the 2017 President Elite from Coldwell Banker, top 2% in the Nation.  Recipient of the 2008 Sterling Society Award & 2009, 2014 Diamond Society Award and 2010 and 2011,2013 Sterling Society from Coldwell Banker Corporate and 2015 recepient of the President Circle Award!!! 
Top 5% in the U.S.
I specialize in Selling the Lake Arrowhead Lifestyle®.  From cabins to Five Star accommodations every sale is treated like it is the only sale.  Lake Arrowhead is a premier destination in Southern California.  Selecting a Realtor professional to represent you is a big decision.  What I bring to my clients is technology, integrity, professionalism, knowledge and living proof of what makes Lake Arrowhead wonderful.  I have been selling homes for twelve years here in Lake Arrowhead.  I have built a strong reputation of being a top producer and the experience that a seasoned Realtor needs to negotiate the best deal for my clients.  I pride myself on being accessible to my clients and give a guarantee of a half hour response time during my normal business hours (9AM-5:30PM 7 days a week).  Changing in an ever changing market is essential to being successful in this business and getting the results my clients are looking for.  Let me be your Realtor. 
Live the Lake Arrowhead Lifestyle® in the San Bernardino Mountains...My name is Kim Sellers. 
Lake Arrowhead Luxury... Lake Arrowhead, California is situated in the San Bernardino Mountains of Southern California.  It's four seasons and mild winters make living here a true gift.  Whether you are dreaming of a charming cabin or a lake front estate, there is something for everyone here in Lake Arrowhead. 
Family entertainment and romantic getaways is part of the Lake Arrowhead charm.  Elegant... Beautiful...Breathtaking... Change your Altitude and change your life.
Population1980........6,300 1990........11,9602000.......12,982 Full Time residents:  53.8% Part Time residents:  46.2%Lake FactsLake Arrowhead is a private lake governed by the Arrowhead Lake Association, and is for restricted use by Lake Arrowhead property owners.Lake Size:  782 Acres (capacity)Shoreline:  14 MilesElevation:  5108Maximum depth:  185Lake width:  1.5 milesLake length:  2.2 miles The history of how Lake Arrowhead came to be is a sweet story filled with rich imagination and some real life stars... There is a legend on how the famous "Arrowhead" formation ended up on the side of the mountain, it can be seen as you are driving toward our wonderful area.  Legend has it that a Great Spirit fired an arrow at healing hot springs along the baseline, to mark the spot for local Indian tribes.  I will leave that to your imagination. Originally called Little Bear Valley which had mostly loggers living in the area, became a weekend getaway area for the tourist and stars of the 1920's.  They came up to stay at the lake-front hotels and lake-front homes.  Lake Arrowhead became a year round destination with skiing, hiking and shopping.  I remember my grandparents telling me how they came up for vacations for the summer in the 1930's and 1940's.  Many Hollywood movies  have been filmed right on the banks of Lake Arrowhead and Lake Gregory.  In 1938 Of Human Hearts with Jimmy Stewart was filmed primarily at Lake Arrowhead, An American Tragedy filmed in 1931, the following years have brought many production companies up the hill to film this American Classic atmosphere and bring it into hearts around the world. There are many magical stories of the history of Lake Arrowhead, from the super elite, to  gangsters like  Bugsy Seagel, to my very own grandparents.  The past will ignite your intrigue and the reality will make you come back and stay awhile.   The earliest settlements by Europeans in this area were due to the logging industry. In the 1800's, Chinese work crews dug a series of tunnels through the San Bernardino mountains connecting to Lake Arrowhead. A narrow gauge steam train ran along what is now "Rim of the World" highway, through Running Springs and into Grass Valley. The tower that stands in the middle of Lake Arrowhead is 195 feet high and is an outlet for water to the desert below. The charming Willow Woods, a local shopping community, includes log cabin buildings still in use that date back to the early 1900's. Tour companies from all over the United States include Lake Arrowhead on their itineraries. The San Bernardino Mountains present a spectacular showcase of life by offering visitors over 2,000 species of flora and nearly 400 species of fauna. The business district of Lake Arrowhead was burned to the ground in the late 1970's and was rebuilt to current status. The pavilion, which stands in the center of the village, was the only original building preserved. Many, many movies have been filmed in lake Arrowhead, including "Heidi", "Magnificent Obsession", "The American President," "Space Jam," and "The Parent Trap." Almost all of the private land surrounding Lake Arrowhead has been subdivided into residential lots. About 10,000 lots are in Arrowhead Woods where property ownership carries with it the right to use Lake Arrowhead. 10,000 lots have been improved with residences ranging from modest cabins to some of the most expensive homes in the world. 4,200 of these homes are occupied full time by the permanent population of nearly 12,000. The 6,000 second homes are used on weekends, holidays and in the summer. On a summer holiday weekend, the population swells to forty thousand. The permanent population is growing rapidly from 6,300 in 1980 to the 10,000 estimated in 1992, a 4% annual growth rate. Ultimate build-out population is projected to be about 33,500. Assuming the 4% growth rate continues, the permanent population will be approximately 14,000 in the year 2000, 20,500 in the year 2010 and 30,000 in the year 2020. The demographics of the Lake Arrowhead population are not well documented. There are a number of retired residents but probably not more than 20% of the population. School attendance continues to grow and it is estimated that 50% of the permanent households have children in grade K-12. Income and education levels are higher than those of surrounding communities.
Kim Sellers's Blog Posts
Local News and Events
–

about 7 years ago
Home Buying
–

almost 8 years ago
Real Estate General Information
–

almost 8 years ago
Real Estate General Information
–

almost 8 years ago
Kim Sellers and Why I love Lake Arrowhead
Kim Sellers
Certifications
This is the Lake Arrowhead Real Estate Blog you need to read. We specialize in Resort properties.  From "Lake Fronts" to "Charming Cabins".  Lake Arrowhead, Running Springs, Lake Gregory, Twin Peaks.  Whether you are looking for adventure or just setting back and taking in the sunset, there is no other place in Southern California where adventure is just as far as your back door.   We take great pride in the representation that we give our clients.  They have our undivided attention in every transaction. We have a proven track record of repeat clients.  We have the technology, professionalism and knowledge to represent you in the best manner possible.  Contact us today for your personalized profile on what your needs are.  Log on to our website and discover this gorgeous area for the Lifestyle you need!
Member of:
Rim o'the World Association of Realtors MRMLS Lake Arrowhead Country Club Lake Arrowhead Yacht Club Federated Republican Women Arrowhead Wine Enthusist CAR NAR
www.ArrowheadLifestyles.com
Awards
2017, President Elite and 2015, President Circle, 2008, 2010,2011, 2013 Sterling Society Awards from Coldwell Banker and 2009 Diamond Society from Coldwell Banker.
Skills
I specialize in the resort area of Lake Arrowhead, CA.  Second homes, primary homes, investment property, lots, docks.
Introducing a fresh new look for your Profile.
Click the 'Edit Profile' button below to enter 'Edit Mode' and continue the tour.