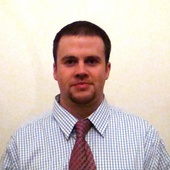 Mortgage and Lending
Seth Jacobs
Brunswick, ME

—

Reliant Mortgage Company
I have been originating mortgages since 2004. The mortgage process requires commitment, attention to detail, patience, and perhaps more than anything, customer service.
Get to know Seth Jacobs
Putting Customers First
We pride ourselves on providing superior customer service and creating satisfied customers. We work hard to satisfy the mortgage needs and exceed the expectations of our customers.
Lower Mortgage Costs Through Cutting-edge Mortgage Origination Technology
Our customers save money and close their loans quickly because we employ the most advanced mortgage technology available. In a rush? We welcome you to try our mortgage calculators! The Internet, advanced mortgage processing software, and automated mortgage underwriting systems are coordinated to speed the mortgage process and deliver the best rate and terms.
Highest Quality Mortgage Services
From mortgage processing and underwriting, to loan closing and funding, our expert mortgage staff will efficiently expedite your entire transaction. We'll keep you informed every step of the way. We're committed to building rewarding, long-term customer relationships. With that in mind, you'll receive the highest quality mortgage services.
Meeting Every Challenge
We rapidly respond to new opportunities made available in today's dynamic mortgage markets. As a result, the requirements of our mortgage customers are consistently met through mortgage underwriting flexibility and delivery of unique mortgage programs. We often identify niche mortgage programs that are essential to satisfying individual mortgage customer needs.
Certifications
Loan ProgramsCharacteristics 15- and 30-Year Fixed-Rate Mortgages Interest rate does not change. Principal and interest (P & I) does not change. Fixed-rate mortgages fully amortize over a defined period of time and are paid in-full at the end of the loan term. Different loan terms are available (15- and 30-year terms are most popular). The shorter the term, the faster equity is built and the loan is paid off. Fixed-Rate Balloons P & I payment and interest rate do not change. Regular monthly P & I payments are based on 30-year amortization, while the unpaid balance (balloon) is due at the end of a shorter, predetermined term, typically 5, 7 or 10 years. Interest rate is typically less than fixed-rate loans. Most borrowers anticipate refinancing or selling prior to the end of the balloon term. Fixed-Rate with Temporary Buydown Borrowers or the seller may pay to temporarily "buy down," or lower, the interest rate. Decreased interest rate reduces the monthly payment. Lower interest rate may help borrowers qualify more easily; qualifying factors may vary. Interest rate/payment is typically reduced for 1, 2 or 3 years Interest-Only Mortgages There are no reductions to the principal amount. There is no provision for negative amortization. Payments may increase up to an amortized amount, but the loan balance itself does not increase. Generally, interest-only payments are limited to the first 5, 10 or 15 years of the loan. After that, the loan is amortized for the remainder of its term Adjustable-Rate Mortgages (ARMs) There is potential for the interest rate/ payment to fluctuate. ARMs transfer to borrowers a portion of the risk associated with a changing economy. In exchange for sharing the risk, ARMs offer borrowers initial interest rates that are substantially lower than fixed-rate mortgages. The lower interest rate may help borrowers qualify more easily; qualifying factors may vary.
Introducing a fresh new look for your Profile.
Click the 'Edit Profile' button below to enter 'Edit Mode' and continue the tour.