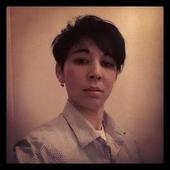 113397
Real Estate Agent
Lani Fisher
Keller Williams Realty Inc.
Testimonials for Lani Fisher
Shari Early and Bill Davidson

03/31/0014

I was introduced to Lani Fisher from Keller Williams via a coworker in January of 2014. Lani's immediate response to my phone call was very quick and encouraging. She listened to our needs, addressed concerns, and answered all our pertinent questions systematically. Within a matter of hours, we met Ms. Fisher, reviewed several potential homes, then we set out to see a home that my dad fell in love with. Later that day, my dad made and offer on a house which was immediately accepted within the hour. Ms. Fisher is a true professional in here field and strives for excellence. She goes above and beyond to deliver satisfying results. Ms. Fisher exhibits extensive knowledge, confidence, motivation, and has an open line of communication at all times. Ms. Fisher was able to deliver good on all her promises. She carefully and thoughtfully walked my dad through the entire "new home owner process" and kept him abreast through the entire process. We all really appreciate her hard work and trust in her ability to execute a job well done. If you want to experience outstanding service with peace of mind, then we highly recommend Ms. Lani Fisher to meet all your real estate needs.
Shari Early/ Bill Davidson

Latanya & Bryan Robinson

03/20/0014

I cannot say enough good things about the home buying experience with Lani. She's everything you'd be looking for in a realtor, honest, straight-forward, knowledgeable, determined and she will not sleep until she finds your dream home. We were getting out of a rental and buying our first home, which is so scary. We initially had a flaky realtor who was showing us homes in a price range she knew we were pre-approved for, even though we told her many times we didn't want to spend that much. After a few failed attempts with that realtor, I reached out to Lani who listened to our wants and we found our home on our 1st search with her...AMAZING! She is truly there for her customers and not for herself. It was so refreshing to find someone who actually cares about what we want. We found a foreclosure, which can get pretty hairy, but she was there every step of the way, anytime we had questions or concerns. She's amazing and loves her job, which is so reassuring! I can't thank her enough!

Drew/Celso/Vangie

02/09/0014

Lani helped out with the purchase of my Parent-in-law's first home in the States. Lani helped them through the entire process and was able to close on the house with minimal changes. She was very user-friendly, easy to contact and went out of her way to ensure that my parent-in-law's questions and concerns were answered and/or addressed. I recommend Lani to anyone else who is the market for a new home.

Lani is AWESOME! I would recommend her any and everyday of the week and twice on Sunday. I have know a few Realtors in my life and I have never met one who works as hard as she does. She really listens to her clients and is as friendly and professional as they come. I had my heart set on a home and put an offer in and BAM it failed inspection, I was bummed but Lani and I Picked right up and within the week found the RIGHT home for me! I referred her to a co-workers Dad and guess what... In less than a week after me moving into my home he has put an offer in on his dream home and it was accepted. You can NOT go wrong going with Lani she is going to really climb to the top fast in her profession.

Hey!!! I used to live in the house pictured below or above or where ever this comment is next to. She found a buyer within two days the house was on the market. Quite rare because neighbor told me that there were several houses within a couple of blocks that were for sale but with no success. She lets you know what is to be done for a successful sale. Thanks Lani. You need a bigger picture of your puppies. Just sayin.
Introducing a fresh new look for your Profile.
Click the 'Edit Profile' button below to enter 'Edit Mode' and continue the tour.