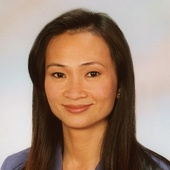 Real Estate Agent
Leanna Scott
Palo Alto, CA

—

Leanna Scott Homes
When I hand you the keys to your new home, it's only the beginning. We're not just starting a short-term business relationship here. I truly want to be Your Real Estate Consultant For Life
Get to know Leanna Scott
About Me
I firmly believe that I can only serve you fully by having a deep understanding of what you really want to have happen in any given real estate deal. The best way to do that is to create a personal relationship that transcends your initial reasons for calling me. That means that I'll be getting to know you and your family, and you'll be hearing about mine. Rest assured, the day I hand you the keys to your new home will not be the last time you hear from me. We're not just starting a short-term business relationship here. I truly do want to be Your Real Estate Consultant For Life.
My Family
You may have guessed from my photo that I am Vietnamese-American. My family arrived in the USA when I was seven (in 1979) after an arduous journey that involved several weeks on a small boat in the South China Sea, many months in refugee camps, and the miraculous day when we were invited to live in the USA. Since arriving here my family members have been very successful in a variety of endeavors. We have truly embraced the "American Dream".
Of course, I look Vietnamese but my name isn't Vietnamese at all! I am married to a wonderful man, Ken Scott, and we live in San Jose. He's a Silicon Valley success story in his own right, with several successful startups to his credit. We've been together for 12 years, and we're busy living Happily Ever After.
How I Got Started in Real Estate
I started in real estate in 2000. My first job was processing loans for a mortgage broker. While I was there I saw virtually every aspect of home finance: correcting/adjusting a client's credit status, finding the right loan program, and working with the real estate agent and the client to close the financing. Seeing the process from the financial side first has given me a very real appreciation for the importance of financing in the home buying process. It's simple, really: no money, no sale!
Why I'm a Real Estate Agent
I transitioned to being a Real Estate Agent in 2002, with a special emphasis on helping first-time home-buyers. There's no way to adequately describe the feeling of accomplishment I get from seeing the look on someone's face as they take the keys to their first home. I really don't have to look very far to find deep satisfaction in my job. I take great pride in the fact that many of my clients have come back to me to help them find their second! I even have some client families, where I've been able to help several generations in the same family. When their kids grow up, I'll help them, too!
The Current Lending Crisis
My strong background in home finance gives me a lot of insight on what lending programs are available, and what makes sense for my clients. It was that sense of "what's right" that led me to pass up a number of deals in recent years. To be frank, many lending programs available over the past few years were far, far too lenient with the borrowers. They were a great way for the bankers to get more people to buy homes, but all too often people ended up buying homes that they shouldn't have. I am pleased to say that not one of my clients have been caught up in the current crisis. I like to believe that it's because I wouldn't let them buy a home that they couldn't really afford. Financing is everything, even though sometimes it's not fun.
How Can I Help You?
I truly love what I do, and I take great pleasure in seeing you get a home that's right for your needs. I've lived in the Silicon Valley, USA area all of my adult life, so I'm very familiar with San Jose and the neighboring cities. More often than not I can tell you right away about a neighborhood and its schools. I speak English and Vietnamese fluently, I speak Spanish fairly well, and I even have some remnants of the Mandarin I learned during the year I spent in China during college. Just don't expect to talk with me for very long in Mandarin, or you'll probably hear some Spanish mixed in there!
Can I Help Your Friends & Family, too?
If you feel that your friends and family could benefit from having their own Real Estate Consultant For Life, please take a minute to tell tell them about me. Feel free to tell them about your experiences with me, and how you feel that I can help them, then give them my name and contact information. I'll take great care of them. There's nothing like a personal reference: a friend telling a friend about another friend. It's the best kind of advertising - the kind money can't buy. I look forward to working with you, and seeing the look on your face when I have the privilege of handing you the keys to your new home!
Leanna Scott
Your Real Estate Consultant For Life!
Leanna Scott's Blog Posts
ActiveRain Community
–

about 11 years ago
ActiveRain Community
–

about 11 years ago
Certifications
I enjoy being of service in many unexpected, unpredictiable, unconventional ways in addition to the all the "traditional" real estate agent ways.
Sellers: I like to be a tremedous resource to sellers before, during and after they sell their home. The quickest way to sell a house is to make the house look and feel it's best and give it an appropriate price. Before putting the For Sale sign in front of the house, I offer every resource to my sellers to help them make their house shine as much as possible. Sellers not only hires me but my whole team of real estate partners/colleagues, house cleaners, handyman, painter, landscaper/gardener, photographer, window cleaner (yes, I have an windown cleaning person, all he does is windows!), interior designer, etc.
Selling home and selling a home back to back: I'm particularly skilled at coordinating and navigating the tricky path of buying and selling a home back to back or simultaneously. There are 1001 details that need overseeing and managing if the seller is to not end up without a home to move to.
Introducing a fresh new look for your Profile.
Click the 'Edit Profile' button below to enter 'Edit Mode' and continue the tour.