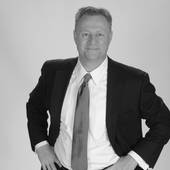 Real Estate Agent
Lance Kammes
Re/Max Hall of Fame Member
Wheaton, IL

—

Re/Max Suburban

RE/MAX International Inc.
Get to know Lance Kammes
LANCE KAMMES, Accredited Buyer Representative (ABR), Certified Commercial Investment Member (CCIM), (CMRS) and CDPE (Certified Depressed Property Expert), affiliated with Re/Max Suburban in Wheaton. His real estate career began in November 1985. Lance's high code of ethics, experience and tenacity has consistently won him countless awards and he has been recognized as one of the "Top Real Estate Agents in the United States". To date, he has successfully closed 2,160+ real estate transactions (over $450 million in sales volume). Lance is committed to providing the best service possible, and this dedication is validated by the vast number of past client referrals he receives. Lance brings together  management and salesmanship skills that make the whole real estate experience "World Class" for you! Lance is the mastermind behind all marketing efforts for the Kammes Team.
RANKED #9 IN NORTHERN ILLINOIS! 
"My Team is committed to providing you with the best world class service
in the industry.  Right through closing, we will work hard for you. 
To us, YOU are Number 1. 
The strength of Teamwork …  The Reputation for Results" 
-Lance Kammes
Certifications
I have 29 years of knowledge and experience in the real estate industry at your disposal.
Testimonials for Lance Kammes

"Lance, hard work, no nonsense and follow through helped me grow my business. You exemplified that through our dealings with purchasing and selling our homes. One big factor for me was, as you are well aware of, trust. You have proved that to me many times throughout the process."

John Rizzo, President
RJ Industries


Dennis & Anna Daym

08/05/2014

Lance, just wanted to drop you a line to say thanks for selling our home. As you are well aware we were going to sign with another agent and you were highly recommended to us. I had a lot of doubts about working with you, however, you were able to get the job done and I am pleased."

"Lance, thanks for your help in selling my mom's home on Robbins in Winfield.  After over 50 years at that address my family has many different emotions over the sale of the house, there's of course the thankfulness that it's sold yet the sadness that so many memories are now just that, memories.
 
You and everyone else involved from Remax did an awesome job thru the whole process and it's so refreshing in today's day and age to see people passionate about helping others.  Customer service is NOT a dying art in your organization, and for that I am grateful.
 
Thanks again for all you did, all of my family appreciates the efforts!"
 
  Eric S Brosted
General Manager 
Nortrax, Inc.



"Lance, thanks for working on behalf of my family to secure our new home and sell ours in less than 7 days. Your team covered both ends of our real estate journey with professionalism, persistence and personal attention. For months, Laurie worked to find the perfect house and even though we were in Hawaii, she found us, we found our house based on her knowledge of our needs. And on your end, what can I say, getting more than our asking price and doing it in a respectful and professional process (for us and the buyers) was very cool to watch. Thanks for your counsel and your ability to get it done! So, there you have it, kudos to you and your team for another great job in the tradition your clients know all too well. Thanks again!"
 
Kevin Olsen, Senior Partner
One Smooth Stone
 


Andy & Neera Clase

10/22/2012

Lance, thanks. We are just so surprised. You did just a terrific job. As you well know, with us
being transferred and concerned about being able to get the property sold quickly, yet for top
dollar, so we could receive the bonus from our company was really important to us. As you can imagine, we are just as shocked as you were to be able to bring in an offer within 72 hours of
listing the property and for full price. Unbelievable! The way that you handled all the details, while we were in and out of town, to follow-up with everything and keep us abreast was just really terrific. Thanks for all you have done for us.

Andy & Neera Clase
NCS Healthcare & Abbott Labs



Hi Lance,

Margie and I are so very grateful to each of you for your outstanding, careful, and thorough help that has led to the sale and closing of our home at 319 E Union Ave in Wheaton. We are so thankful that this process has been brought to its conclusion. We loved our home, and are delighted that the buyers, a young family, have decided to make it their long-term home.


Mary Esther, Miriam, David

07/20/2009

Lance,
Where do I begin with this 'thank you'?  Perhaps at the beginning when you graciously came on board in the Spring of 2009 to help us dig out of a very deep and difficult hole........that being the sale of 100 Park Circle-4k which had previously been on the market with no success since July of 2008.  Because of your strong integrity and willingness to help us, and not the typical realtor's motivation of getting out of the deal the most they can even at the expense of the seller, we are now successfully on the other side of the problem.....100 Park Circle-4k closed today!

There was never a time that you were not willing to work with us to find the best possible solution for our predicament tossing around with us the possibility of both short sale and foreclosure, neither of which we collectively wanted to see happen.   The many phone calls as we went in to our 'think tank' to come up with a solution.  And the frustrations resulting from the numerous buyers we lost because of the Condo Association's reluctance to stretch outside a comfort zone.  Still you hung in there each time we dropped the price, knowing how upside down we were...........staying the course to the finish, thank you.

This has been a long process for us as a family with many ups and downs both emotionally and
financially, but having a realtor as yourself to finish this journey with us will always be remembered with gratitude.  Please thank your staff, especially, Renee, for all the time and work she put in to this project. The day Miriam, recommended your services was a good day for our family.  Lastly, when coming for a family visit this summer to Wheaton, expect a visit to your
office because I'd like to thank you in person."


Wally Kistenfegger, Principal, Hinsdale Middle School

08/24/2006

"Bulldog Lance! Those are the words that come to mind when I think about how you handled the sale of my townhouse. I was slightly concerned because you weren't from the area. I didn't know if you would be able to handle this situation, but you did the job, getting it done without letting go! Your persistence was exemplary! Thanks for selling the townhouse and making the transaction for me and Kathy a smooth one."


"Lance, terrific job! After my home was on the market for over a year without any one of the three previous agents that I had hired being able to get the property sold, you stepped in to the situation and got this property sold in less than two weeks. Great job! As you were aware, I did not go with you previously because I was concerned you were not a local agent in the town that I had my home in. Yet, you were able to turn around and get the job done better than the previous agents who were in that community. Thanks again for your help and hard work!"

Introducing a fresh new look for your Profile.
Click the 'Edit Profile' button below to enter 'Edit Mode' and continue the tour.