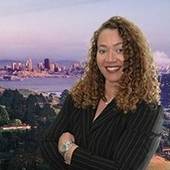 01371576
Real Estate Agent
Lydia Puller, Realtor
Homes for Sale in San Francisco, Marin & East Bay
San Francisco, CA

—

Vanguard Properties
I love what I do and I love where I live! Whether in San Francisco, the East Bay or Marin, I know the market, the various neighborhoods, dog parks, hiking trails, restaurants and all the back roads!
Get to know Lydia Puller, Realtor
 I am proud to say that I love what I do and I love where I live!!  I am a Realtor in Marin County and have been practicing real estate since 2002. I have keen insight into the local, state and national real estate markets and offer a high tech and tech savvy approach to real estate. 
For sellers, I apply creative marketing and Internet strategies to achieve broad exposure for your property. My knowledge of Internet marketing allows me to advertise properties to over 100 websites giving sellers 24/7 exposure to their homes while networking with agents worldwide. 
For buyers, I recognize that a home is much more than a roof supported by walls, and I throw myself into the role of knowledgeable guide, coach and cheerleader as I use negotiation skills, communication skills and technology to match buyers with properties that meet their lifestyle needs. 
For investors, I am your eyes and ears regarding location, property condition and market trends in the immediate area of investment properties.
If you're serious about real estate you'll want to work with a Realtor like me who will treat your transaction with the same energy and care that I would apply to my own property.
Lydia Puller | Realtor
Vanguard Properties
d. 415.496.2985 | c. 415.599.5028
Lydia@vanguardproperties.com
http://www.LydiaPuller.com
http://www.SanRafaelLuxuryHomesForSale.com
http://www.RealEstateOfMarinCounty.com
Lydia Puller, Realtor's Blog Posts
Real Estate Sales and Marketing
–

almost 6 years ago
Real Estate Sales and Marketing
–

over 6 years ago
Real Estate Sales and Marketing
–

over 6 years ago
Real Estate Sales and Marketing
–

over 6 years ago
Certifications
An integral part of Alain Pinel Realtors dedication to excellence is the collaboration of high caliber, capable professionals.  APR is proud to announce its association with Lydia Puller, a real estate agent specilaizing in luxury short sales.
Lydia's knowledge base encompasses marketing, negotiation strategies, financial markets, real estate investment analysis and short-sale negotiations.  In addition, as a real estate agent specilaizing in short sales Lydia has in-depth knowledge of negotiation strategies and tactics. Lydia always negotiates a win-win situation for all parties involved.

 "Lydia Puller is amazing. In a market where homes have been sitting for months and selling for tens of thousands of dollars less than the previous year's prices, Lydia Puller sold our hour in 3 days and for $40,000 over the asking price. We even had three solid back-up offers in place. Lydia Puller is extremely knowledgeable about real estate in the Bay Area and she utilizes a 120 point marketing strategy to ensure that her client's houses sell fast." A. De Salvo and A. Carlton
"Lydia stood out from the crowd. One of her greatest differentiating assets is her attention to and respect for the emotional sides of the home search and purchase process.  As a real estate relocation specialist Lydia continued to impress us with her tenacity, her responsiveness, her professionalism, her willingness to shift schedules to accommodate and her knowledge of the marketplace.  She held our hand and guided us through an intense phase.  For that, and all of the above, Lydia is the ideal real estate agent."  Gary Hill, COO, Motely Fool Inc.
Testimonials for Lydia Puller, Realtor
I knew Lydia Puller from my previous purchase 8 years ago. At that time she was my agent and as she handled me with kit gloves then, displayed the highest of integrity and professionalism and most importantly, treated me as though I was her family member.

there was no doubt in my mind that Lydia was the person that I wanted to sell my home. Lydia always kept me informed, was on top of things and encouraged me along the way. In talking with friend that have had to deal with a real estate agent -- this hasn't always been the experience. It is rate to find an agent who will go the extra mile for their client. Who actually treats their client as though they were a family member and would be even more vigilant over the process. This is the treatment I received and feel extremely blessed to have had this kind of service because I know how rare it is to receive this.

Furthermore, integrity is "very" important to me and Lydia is a living example of integrity.

Hopefully, you will acknowledge the caliber of professionalism, the quality of customer service and the excellence that you will find when you work with Lydia Puller. Without a doubt I will refer clients and rave about my experience.

I was referred to Lydia Puller from my mortgage broker. I must say that I had EXCELLENT SERVICE throughout the transaction and very thorough. Lydia Puller was very knowledgable and very responsive and very much in touch with me, very professional and very reassuring. Lydia helped me get through a crisis period of my life very commendably. I thank her from the bottom of my heart.

Linda Atkins-Miller

11/26/2013

I recently closed escrow on my home. Lydia represented me and I have to say it was painless for me. Lydia set expectations and time frames at the very beginning, and completed each phase, just as planned. She was very professional, empathetic and clearly answered all of my questions and concerns as they arose.
Lydia's command of the latest technology enabled me to sign documents and other paperwork from 3,000 miles away. Since I travel often, I was able to sign documents quickly online as they were needed. This added speed and convenience to what could have been a slower more expensive process.

I would highly recommend Lydia for any transaction. She gets the job done as quickly as possible and yet professionally.

Lydia Puller is a highly accomplished real estate agent, expert in navigating the often-byzantine paths required in a short sale. She is exceedingly communicative with both clients and financial institutions, and made a complex transaction as simple for us as possible.

She was very responsive and absolutely on top of time-sensitive requirements. She was always available to answer questions, including evenings and weekends. Her diligence and attention were key in making the sales transaction a success. Not only are Lydia's professional skills of the highest possible quality, but her personal attention to the small details, her patient explanations of the process, and her genuine warmth and encouragement made us feel valued and well-cared for. Lydia works with a strong team and we give Lydia and her team the highest possible recommendation


Paul and Anne Sheldon

08/13/2013

We recently completed the sale of our Mill Valley condominium (532 Seaver Drive) through the superb professional assistance of your short sale expert, Lydia Puller. She deserves every commendation for an outstanding job.

We first sought out a short sale agent in the Mill Valley area in January of this year. After interviewing a couple of other agent candidates, we found Lydia's web page, liked what we read, and gave her a call, reaching her in person immediately. Our initial conversation left us with good confidence in her abilities, so we chose to work with her.

From start to finish, throughout a long and challenging process (nearly seven months), Lydia demonstrated consistently expert professional know-how and insight, as well as unwavering persistence. During several time-wasting setbacks, including initial resistance from the bank and back out of the first three buyers, Lydia intervened immediately every time to turn the situation around and keep the process moving forward. She dealt courteously and conscientiously with all parties involved with or impacted by the sale. We had many questions and concerns along the way, and she always responded quickly and thoroughly; we are especially grateful for her calm reassurance, patience, professionalism and accessibility.

We are deeply appreciative of Lydia's work on our behalf, and we are happy to recommend her to anyone we learn of who is looking for top-notch assistance with a short sale.


Edward and Elane Zimmerman

10/24/2012

Due to changing economic circumstances, our family was unable to keep our mortgage payments current. We talked to friends and some Realtors regarding our options but remained uncertain of the best course of action. A Realtor introduced us to Lydia Puller and that is when things shifted for us.

From the moment we met, it was obvious that Lydia was an experienced professional. She asked great questions and was able to quickly size up our situation and offer options. She recommended we pursue a short-sale and we began the process. Lydia prepared us for the process and was explained how a short sale would work. She swung in to action and orchestrated the entire process from listing to pricing to open house. Because she understands the process, the house was priced to attract a lot of interest. We received many offers, Lydia analyzed, and rank ordered them. We choose her recommendation.

The short sale process was long and arduous. Lydia communicated weekly and sometimes daily to keep us, the buyer and the bank on track. After several months, she got everyone to agree. I do not think the deal would have closed without Lydia's flexibility, attention to detail and persistence.

We would recommend Lydia to any buyer in a tight situation. She is extremely knowledgeable and follows up continuously. Thank you for a great job


I want to express my complete satisfaction with Lydia Puller as a realtor. Throughout the entire process Lydia was professional, conscientious and motivated. I always felt that I was her only client.
Initially were were uncertain of the asking price, but Lydia diligently checked multiple sources to verify that our pricing was accurate and met my goal of selling the house within a certain timeframe. Consequently, within 30 days of listing the house I sold it for above market price.

I would highly recommend Lydia if you are looking to either buy or sell your home!

It is with great pleasure that I have the opportunity to recommend real estate agent Lydia Puller. Upon meeting Lydia, I immediately felt at east and knew that I had found the right person to help sell my family home. It was an out of area sale and I was a bit nervous but Lydia reassured me that with the computer age and her technology savvy, we could easily sell the property and do it effortlessly with the click of a button. I found this to be true as I docusigned the final papers wile in route from San Francisco to Chicago on-board a Virgin America flight! Although I do not consider myself to be computer literate, with Lydia's encouragement and help, I was able to close the escrow and only had to make one trip to the title company! Lydia is truly a treasure and a joy to be around!

As an out of state seller (New York) I found it a pleasure working with Lydia. when Lydia was referred to me from our broker in North Carolina I was not sure how all this would work out, me in New York and our realtor in California Lydia made the selling process very easy and I found her to be very efficient, easy to work with and always ready to assist with any questions I may have had. I found with the new technology (docusign) the whole process moved along smooth and with no delays in the signing of papers.

It was remarkable the property had 7 offers and sold within 21 days! I would recommend Lydia to anyone looking for a broker who would work hard for the seller in a very timely and efficient manner.

If you must sell your home in this market you would be doing yourself a disservice if you did not have Lydia by your side. My situation was quite different from the normal sale, as I needed to do a "strategic short sale." I was able to afford my mortgage payments but for personal and financial reasons I needed to sell my home. Where other agents would have told me "no" that it would have been impossible to sell my house if I did not have a hardship, Lydia explained to me that it was in fact possible and that she had helped many clients through a strategic short sale.

In our first meeting together Lydia explained the strategic short sale process to me entirely; she was thorough, direct and was able to set expectations as to what documents were needed for the short sale, what the lenders would be looking for and how much I would need to contribute in order to close the deal. I had purchased my home for $1,078,500 and with Lydia's exceptional skill I was able to sell my home for $715,000 with minimal financial contribution on my end! Lydia Puller has my highest unequivocal recommendation! "

Introducing a fresh new look for your Profile.
Click the 'Edit Profile' button below to enter 'Edit Mode' and continue the tour.