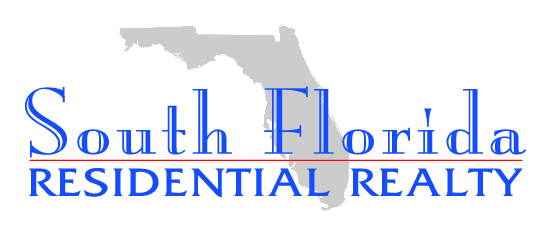 Get to Know Lou DoVidio
Born in Rochester NY, I moved to South Florida to find greater opportunity. In 1999, I founded my Real Estate Investment firm. For the over a decade, I having strictly been a Buyer and Seller of Real Estate and as a real estate investor I have mastered every aspect of the Real Estate Industry. Once I obtained my Real Estate Broker license to represent customers, I am now able to offer sellers and buyers a wealth of invaluable knowledge and expertise greatly suitable to support their needs.
Certifications
Whether Luxury Homes, Waterfront Homes, Oceanfront Properties, Commercial Properties, Foreclosures or high-end rentals, I am uniquely qualified in providing the most honest, diligent and comprehensive assistance to anyone needing a Real Estate professional.
Skills
Negotiating, Multi-tasking, Problem solving, Marketing and Sales Proficiency, Customer-oriented, Detail-oriented, Good listener, Financing Specialist, Property Value Assessment, General Contracting Knowledge
Joseph D.
03/18/2016
Working with Lou was an unforgettable experience. He was prompt, prepared, and thorough with the buying and renting process. He's a great realtor and I look forward to working with him again.
Kayla T.
02/15/2016
Lou was so amazing at keeping us up to date in the application process the communication was amazing. Compared to all of the other realtors we had been working with, Lou made this process so stress free, and easy I would absolutely recommend anyone to him if you are looking to rent or purchase a home!
Derrick W.
02/13/2016
Mr. DoVidio is the epitome of professionalism. Lou is investor friendly and will accommodate your buying needs. He personally showed us about 5 properties on a Saturday first thing in the morning and had a contract placed on the property that we were most satisfied by the end of the day. Lou was thorough with the small details of the contract that I guarantee you won't get from any amateur realtor. We have the property now and couldn't be more happy with it.
Carly S.
01/15/2014
Lou was the perfect choice when I made the decision to buy a home. He was always readily available to show me homes on my days off. He was knowledgeable and patient and answered all of my questions. Most of all, he followed up with my family after the closing to help us get situated in our new home. I would definitely recommend Lou to anyone who is Buying or Selling a home. Thanks Lou.
Jason J.
12/19/2012
Lou sold my house in 63 in this market and was a pleasure to work with.
Maria D.
12/05/2012
Lou is the hardest working and most honest agent I have worked with in South Florida, and I have worked with a lot. He responds to calls immediately and answers questions quickly and competently. I highly recommend him.
Joe D.
12/05/2012
Lou is knowledgeable, competent, creative, courteous, and always available. He gets things done! He is unquestionably a Real Estate Professional. Lou is a valuable asset to the Real Estate Industry and he will be an essential and valuable asset to any Buyer or Seller by whom he is engaged. Lou earned my highest recommendation.