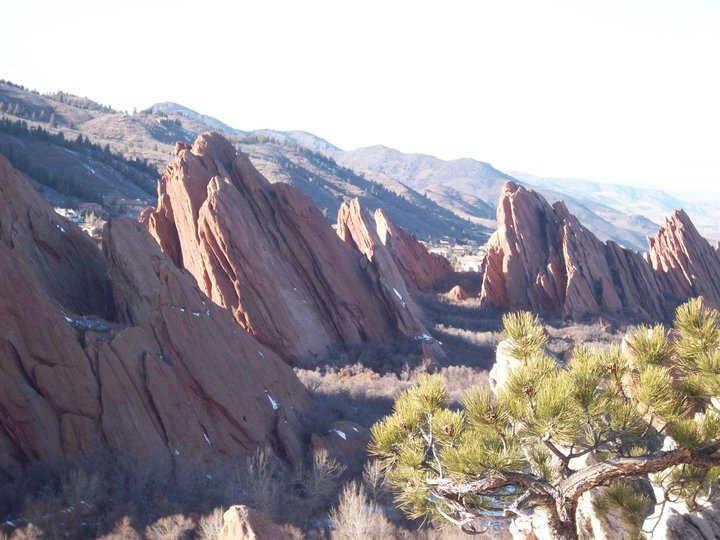 Get to Know Mike Holloway
I have lived in Colorado since 1991 and I have been in the mortgage lending industry since 2004. Consumer education is one of my top priorties so that my clients understand the process and can have confidence, especially first time home buyers.
For most people, mortgage, real estate, and financial/market information is well, boring! For this reason I have found that most people do not have a proper understanding on what market forces actually affect mortgage rates, what really affects credit scores, how to improve credit scores, and how a consumer can become "mortgage ready" despite credit challenges prior to looking for a home. Without some basic understanding of these sometimes complex issues, consumers can make poor decisions regarding their financial situation.
I seek to arm my clients with the all of the valuable information that they need to give them peace of mind that they have received all of the information necessary to make the most informed financing decision for their particular situation. My goal is to have clients that are satisfied with their mortgage financing choice for their long term financial success rather than a program that just sounds "catchy" in an advertisement.
In mortgage lending, rates and fees do not tend to vary dramatically, what can vary dramatically is the knowledge of the individual mortgage originator. With the continual "drumbeat" of change in the real estate and mortgage markets it is vital that clients have a knowledgeable and experienced mortgage professional to guide them through the "minefield" of today's lending environment.
My goal is essentially to put people in debt but help them to feel happy about it! My thought is that if someone needs financing, they should feel completely satisfied with the process and the end result and they might even have a little fun along the way. Because of this focus, I am fortunate to be able to continue to have the majority of my business come from satisfied repeat and referral clients mostly from the Roxborough, Douglas County, and Littleton areas.
I am married with 5 children and live in Roxborough Colorado. We love the beauty of northwest Douglas County, Roxborough State Park, Waterton Canyon etc. When I am not assisting clients, I enjoy spending time with my family, playing/watching sports, traveling and being involved with my church.
Doug & Sheila L.
10/03/2013
Mike was very knowledgeable and invested time to accommodate our unique situation. I don't believe we could have succeeded without him!
Larry & Kris S.
07/19/2013
Mike was professional and personable in all of his dealings with us. He answered all of our questions in a timely manner and was very responsive to any concerns that we expressed. I would reccommend Mike to any of my friends and associates. I have confidence that he would treat them with the same level of care and service.
Bob & Sonya D.
07/08/2013
Mike Holloway was awesome! When we plan to sell and buy again we are bringing our business to Mike. This experience was the best we have ever had when re-financing. Thank you Mike!
Jason & Danielle J.
04/23/2013
Mike was wonderful and we will most definitely refer him to others. Thank you Mike, for helping us buy our dream home!
Ann F.
08/10/2012
Mike was awesome! He kept me very well informed and worked very hard to ensure that time frames were met and I always knew exactly what was going on at all times!
format_quote
My clients are informed, satisfied and their loans close on time! Extremely competitive Conventional, FHA/VA, and Jumbo options offered. Ask about of our exclusive "Get Mortgage Ready" program!