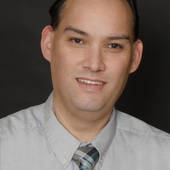 CalBRE: 01884017
Real Estate Agent
Mike Chung
INTEGRITY IS PARAMOUNT
San Jose, CA

—

Better Real Estate
Get to know Mike Chung
I live in San Jose, California and am working on becoming one of the top Realtors in this area. I've lived here my whole life and am very familiar with the "lay of the land". I've got a great personality, can easily work with anyone and am one of the hardest working Realtors you will meet. I want you to find your Real Estate success as quickly as possible! Be it whether you want to buy the home of your dreams, sell your current home or invest in the industry to preserve your quality of life. I joined Better Real Estate because I get to manage my own team and am well compensated, so I don't charge commission. Our goal is to find you the best home within the quickest amount of time and save you some money in the process. To find out more, simply ask. 
Certifications
My current Association covers just about the entire Bay Area.
I work in the following areas:
 - Santa Clara County
 - Alameda County
If you have any buyers/sellers/investors who are looking to do business in any of my areas, please don't hesitate to refer them to me, I will take great care of them and make sure their Real Estate experience is second to none.
Thank you
-Mike
Testimonials for Mike Chung
Michael was remarkable during the sale of my Home in California. He understood just how to market my home, the type of buyers that would be interested and how to maximize the real estate market conditions. He generated two fantastic offers on my home within a few days of agent and private viewings. Michael presented sound and reasonable advice, walked me through the many options I had available and made sure I was well informed. He comes highly recommended; I would most definitely use his services again.

GBP123 - Zillow review

11/19/2012

Highly likely to recommend

We worked with Michael Chung for over almost a year to find the home that we really liked it. It has been a great experience working with him. We were looking to buy house in Fremont and Union City and I found that he has very impressive knowledge about these areas. He was always on top of finding new homes for us. His expertise on home buying process is exceptional.

We were the first time home buyer. We loved the way he used give us all minor details about the house that we are visiting. I definitely recommend Michael if you are a first time home buyer.

Laura Sellman - Zillow review

06/30/2012

Highly Likely to recommend

I worked with Mike Chung last summer and he's a great guy. I was representing the sellers and he represented the buyers for a house in Union City. He always called me back immediately when I had any questions, and was easy to work with. The thing that impressed me about Mike, though, is that he spent a LOT of time trying to make sure his buyers were happy. He had shown them many, many properties before they chose to purchase ours. I would definitely recommend Mike to anyone looking to buy a home in the East Bay.

user 236513 - Zillow review

05/10/2012

Highly likely to recommend

Michael helped us sell our home in San Jose in a very short time. His knowledge and expertise in short sales demonstrated his long time experience as a successful agent. He always gave sound advice and really listened to our needs as a family. I highly recommend his services to anyone looking to sell their home!

Laura S. - Yelp review

09/25/2011

I have to give some serious kudos to real estate agent Mike Chung, for going above and beyond the call of duty in a real estate transaction I did recently.

It was my first-ever time selling a house in a 10-day sale (where you market a property like crazy for 10 days and sell it an bidding process). Mike was the realtor who represented the buyers who bought the house. He is a fairly new Realtor (just like I am a new investor) and I was impressed by quite a few things about Mike.

First of all, he was VERY good about getting back to me in a timely fashion, whenever I had to get ahold of him, for any reason, during the transaction. In my experience, there are a lot of flaky realtors out there who don't have a great reputation, but Mike is not one of them. He always got back to me right away and wes very good at following up with me and letting me know what was going on during escrow. Since i am a new investor, I was a little green in the whole process, and very much appreciated Mike's patience (esp. with my busted cell phone) and follow through with everything. Due to some setbacks (like the fact that the VA's appraiser insisted the home was worth only 300K, and it took me a few weeks and a lot of emails to make them see it was actually worth 345K), it took us a little longer to close than the average transaction might take. But Mike was a real trooper through it all. Very communicative and hard working.

Another thing that REALLY impressed me was the dedication he has to his clients. I can't remember the exact number, but I think he said he'd shown the couple who bought the house, over 50 properties. It might have been 100, I don't remember the exact number but I just remember my reaction being "Holy moses, are you kidding!??" Now that's a dedicated realtor!

I should warn anyone who reads this: Please don't expect this to be the norm... A good realtor just can't survive, doing this for every one of his clients. Showing people properties takes a heck of a lot of time and gas. Realtors have a LOT of expenses to pay for, that people don't usually see. They have huge fees and dues, just to BE a Realtor. They have bills to pay, car payments to make, monthly fees to pay to their broker to use the office space, etc.. I can already see that Mike is quickly building his client base so that he's simply not going to be ABLE to spend that much time on one client, but I am sure he will still do his best to give every client a good amount of attention and keep them happy. The main thing is that he had a great attitude from the getgo. So if you're looking for a good realtor in the East Bay, you should give Mike a call. He's a good guy.
Introducing a fresh new look for your Profile.
Click the 'Edit Profile' button below to enter 'Edit Mode' and continue the tour.