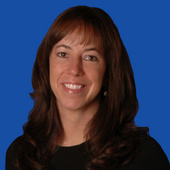 BRE #01743923
Real Estate Agent
Melody Russell
Ranked as 1 of the top selling agents in SC County
Scotts Valley, CA

—

eXp Realty of California Inc.
1414 Soquel Ave Ste 100
Santa Cruz , CA 95062
---
Melody is consistently ranked as one of the top selling listing agents within Santa Cruz County (of 1300).
Get to know Melody Russell
Melody is consistently ranked as one of the top selling listing agents within Santa Cruz County (of 1300):
#3 in number of listings sold 2016.
#1 in dollar volume of listings sold 2015.
Of the top producing agents, Melody has one of the best "days on market" averages in the county with many of her listings selling within a week or two and often with multiple offers.  Melody's comprehensive marketing plan enables Melody's team to sell homes in any market.
Melody is a full-time Realtor® and a lifetime resident of Santa Cruz County. Her passion is helping others which she accomplishes through her real estate expertise as well as via the charitable organizations that she supports. Melody's clients benefit from her extensive real estate education, her business/marketing/economics degree from San Jose State University and over 20 years experience in the field of marketing and negotiations.
Whether you are buying or selling, Melody Russell is known for her "expertise in getting you the best price." Her passionate team of full-time real estate professionals are said to "make you feel as if you are their only client." You can be the next to benefit from the high level of service as well as the expert marketing and negotiation skills provided by the Melody Russell Real Estate Team. Call Melody today for all of your Santa Cruz County real estate needs 831-332-3975.
Melody Russell's Blog Posts
ActiveRain Community
–

about 9 years ago
ActiveRain Community
–

about 11 years ago
Certifications
The Melody Russell Real Estate Team is a dedicated team of four full-time real estate professionals. Melody's team specialize in residential real estate in Santa Cruz County. With expertise in the following small towns: Santa Cruz, Scotts Valley, Capitola, Live Oak, Soquel, Rio Del Mar, Aptos, Seacape, Seacliff, La Selva Beach, Corralitos, Felton, Monte Sereno and Los Gatos.
One member of Melody's team specializes in the expertise associated with the listing and selling of properties. Another team member specializes in the highest level of service when caring for buyer's who work with the Melody Russell Real Estate Team. Another key team member is the Transaction Coordinator who makes sure that every "i" is dotted and every "t" is crossed.  This knowledgeable and caring team works together to serve clients at the highest level.
Testimonials for Melody Russell
Cher Roberts & Philip Albuquerque

02/10/2016

Melody Russell, Santa Cruz, CA, brought the highest level of expertise and professionalism to the task of selling our Scotts Valley home. Thanks to her expert team, the house was smartly staged, professionally photographed and beautifully marketed. We received two above asking offers within four days. Not only was she the ultimate professional, she conducted business kindly, timely and gracefully. We have been involved with a number of real estate sales and purchases over the years. Our experience with Melody was that she is exceptional. She receives the highest recommendation from us.

Melody - We feel fortunate that we met you when we needed to sell our Scotts Valley home a few years back. Thanks to the knowledge you obtained when you owned a construction company in Palo Alto, you saw through the inaccuracy when our buyer's roof inspector said we needed to replace our roof for $20K. You involved an ethical roofer who said we did NOT need a new roof at all! You did an amazing job of protecting our interests and getting us a price for our home above what homes were selling for in the neighborhood. Since we moved, we have LOVED the amazing SC home that you and your team helped us obtain. We were sad when my health forced us to move out of the area but felt blessed to be able to again rely on you standing by our side. I was thankful for your help in the prep for sale due to my health constraints. Again, you set a new high for the neighborhood when you sold our home for $1,735,000.(above list price) with multiple offers! You have become a treasured friend. We will keep you in our hearts and in our Rolodex and look forward to your visits to Arizona.

Gary and Debbie Jones

07/17/2015

To anyone looking for the best real estate team: Look no further than The Melody Russell Team! Melody and her team went above and beyond helping us to sell our home at 101 Zinfandel Circle in Scotts Valley. She sold it in 7 days for our full asking price while other houses are still sitting on the market in our neighborhood. The help from her team in decluttering, organizing and staging our home within a few days was amazing. They all worked around the clock with us. Melody was in constant contact with us keeping us updated through emails and phone calls as the sale of our home progressed to closing. Not only did she go beyond what was necessary in the sale, she also helped us find and buy our dream home. She isn't just another Realtor. Melody is someone that you will recognize as a real friend. We give her and her team the highest ratings possible. We strongly feel that anyone not using her expertise is truly missing out. Thank you Melody and team. You are the BEST. You are amazing and we feel very fortunate to have you in our lives!

Dave and Patty Michelson

07/09/2015

It is our privilege to express our highest appreciation for the outstanding work Melody Russell preformed as our real estate agent. We have purchased numerous homes and been acquainted with some wonderful agents and we have to say, Melody is as good of agent as one can possibly find. She came highly recommended to us and after a detailed search of the best agents in the region we chose her and we are so thankful that we did!
Melody is an excellent communicator and got back to us in a quick and timely manner whether it was by phone, email or text. She answered all our questions and helped us with our concerns promptly and effectively. She also had us professionally stage our home, which was something we had never done before. Her stagers did an excellent job and looking back, this was a great move on her part. We believe that this was a significant reason that we were able to receive full asking price for our home.
One benefit of working with Melody was that she is a "Sellers" agent. By that I mean that her entire focus is on the seller, which is very rare these days. From the very start she has had our best interests at heart. We never worried that our interests we not being fully supported. Another benefit of working with Melody is that she is an excellent marketer as well as skillful negotiator. She knows the market, knows people, and knows when to push and when to be patient. She helped get full price for our home, plus a bunch of other pluses.
One of the highest compliments we can give Melody is that she is capable of handling expensive homes and the people and issues that come with those homes. She has a unique blend of being very warm and personable, while at the same time coming across very competent and professional.
Melody was highly recommended to us and we would highly recommend her to you. If you want your home sold at the highest price, with a great advocate and support at your side—we would encourage you to partner with Melody. We are so glad we did!

I have seen over and over again the success people have had using Melody Russell. She sells more, closes faster and gets expectations set for both buyer and seller better than any one in our area. As a local school Board President, where real-estate tax revenue is essential to our schools financial health, Melody is the clear cut leader in getting the highest value for home owners which has a positive impact on our school and eases the fund raising efforts of our hard working parents.


We have bought and sold real estate many times over the years, and we can say unequivocally that Melody is a joy to work with. Within weeks, Melody had the home staged, invited brokers to see it, held an Open House and completed a successful contract. A month later, the escrow closed. Melody is a pro!

Melody & Mike,

Thank you for co-listing and selling my home quickly for a great price!
I am so happy, so relieved, so thankful for all your hard work & superb professionalism. You are without question the best realtors I've ever known. Alongside that, you are both wonderful people. My very best & ever so much love.



I have twice recently worked with Melody Russell of Keller Williams Realty and her team, and can recommend her unreservedly.

Melody first helped with the sale of our home at Santa Cruz harbor last year. As soon as we met, Melody and her team had demonstrated a proactive approach. In coming to a recommended listing price, Melody used comparable data along with the input of other real estate professionals, including appraisers. It appears to me that in real estate, it is tempting for a broker to propose a high listing price that the seller wants to hear. Melody does not yield to this temptation. Because of her realistic approach, her knowledge of the market, her network of associates and also because of her warm and friendly but firm and excellent communication skills, we quickly built confidence in Melody and determined to give her our listing. We have since had no reason to doubt our first and ongoing appraisal of her skills.

Melody prepared carefully for the sale, bringing in stagers to decorate the home and a professional photographer and then prepared effective marketing materials. Melody works with those professionals to achieve the best results. Similarly, she is proactive in reserving the most impactful advertising spots in local newspapers several months ahead. She is very well connected in the real estate industry, so was able to draw many realtors to the listing and many buyers to the open houses.

An issue about our harbor home was that there was litigation involved between me and a third party. It could have concerned potential buyers if Melody had not so well handled the matter. Fortunately she takes the spirit as well as the letter of the relevant professional law very seriously, and advised complete disclosure of all pertinent issues concerning the house, and this resonates well with my own business habits. Unfortunately not all real estate people are so forthright; I think this is to the ultimate detriment of their clients.

At all times, Melody was diligent to keep us completely and realistically informed. We never had occasion to wonder what was going on. This was a complicated sale due to the litigation but Melody got the home sold. I have since had the opportunity to meet the buyers, and they commented favorably about Melody's team.

It is pertinent to compare our involvement with this selling process, with our experiences when we were earlier viewing properties to acquire a larger home in the area. We were surprised and disappointed to go to many open houses where there was a single attending broker, often a junior colleague of the listing agent and unfamiliar with the details of the property. By contrast, Melody's open houses are busy affairs, and staffed by Melody's enthusiastic and well-informed team, usually including herself. It was while we were ourselves house-hunting that we first encountered Melody and her marketing approach. We were impressed and made a mental note, particularly after our broker at the time recommended Melody as a potential listing broker for our sale. (He represents buyers only, not sellers).

More recently, we had to decide where we wanted to live. We had a choice between our house in a rural area of Soquel and our house in a coastal area of Aptos. We had no hesitation in immediately contacting Melody & her team, without even considering any other brokers, to help determine our choice and to sell one of these homes. Again, Melody and her team went into action, and very soon we had a realistic appraisal of the marketability of the homes.

I learned from Melody that selling a rural home is not the same as selling a city home. A rural home on a dreary winter day presents a different face than in brighter times. Then considerations of well water, fire fighting contingencies, and septic tanks, uneven cell phone service, all require consideration. Melody demonstrated her usual diligence by considering all these issues, and further investigating the history of the property with Santa Cruz County. Inspections were ordered, records consulted, staging arranged, photographs taken, brochures designed, advertising put in place, and open houses organized. Melody and her team again showed her ability to be a magnet for other real estate professionals, importantly considering the attraction of the home to Silicon Valley commuters. Melody sold the home successfully and closed escrow for full listing price just 2 months ago.

So we have had a year of experience with Melody and her team. We have been impressed by her calm professional manner and, most importantly, her results. She maintains high professional standards, but is also diligent, considerate and instills trust. We recommend her professional services without reservation. We are delighted that she has also become a friend.

Melody's clients and prospective clients are welcome to contact me to discuss my recommendations.


Mateo Lettunich

05/24/2015

In April, with Melody's assistance, I bought a home in the Sunny Cove area of Santa Cruz. Separately, using a very well-known agent who I contracted before I met Melody, I am selling another home in Corralitos. Two entirely different experiences.

The Corralitos home has been on the market since before the Holidays; the selling process has been "busy", but halting, uncertain, and in many ways, dated and uninformed.

In dramatic contrast, I enlisted Melody to help me with the Sunny Cove deal. She was recommended to me by a number of friends, former clients of hers, and even my CEO. 100% positive endorsements.

At first I was not going to attempt this off market purchase since the owner wanted $1,900,000. and I
did not want to pay even $1,700,000. Melody assured me that negotiating the difference would not be
a problem for her and so we moved forward by submitting an offer to the owner's agent.

The Sunny Cove property transaction was managed superlatively. Competence was professionally expressed at every turn: Market knowledge, transactional fluency, great "feel" for the players, complete understanding of every quirk and nuance that emerged. The deal moved steadily, every inevitable "problem" became a solution. I'll add that while I've been in business for decades, the Seller was a well-known and widely respected CEO in his own right, and a strong personality with set ideas and opinions. We were impossibly similar — and too far apart — by everyone's measure.

While Melody represented me, she expertly choreographed the entire transaction. Both sides came to have complete confidence and trust in her abilities and integrity and thanks to her I ended up purchasing the property for less than my bottom line on the transaction.

As a result, I am glad she ultimately was representing my interests at the end of the day. She is savvy, smart, efficient, and — a bonus — a pleasure to work with. I recommend her unreservedly.

LyNann & Danny Bertoldi

02/03/2015

Melody she never ceased to amaze us with her determination, professionalism and dedication. She always went above and beyond the call of duty during the process of selling our high-end property. Our estate consisting of two homes was a complicated property to sell, yet Melody got the job done in a timely fashion. She always had her bases covered with Plan A and Plan B throughout the process. Her authentic personality made it easy for us. She held our hand along the way and always knew the right thing to say. She negotiated issues on our behalf that we hadn't even considered. The Melody Russell Team put forth an amazing team effort that excelled in all aspects of the transaction. Her team helped us prepare the homes for sale, successfully closed the deal at a high price and even negotiated a rent back for us until we can find a replacement property. There aren't enough words of thanks to express our sincere appreciation.
Introducing a fresh new look for your Profile.
Click the 'Edit Profile' button below to enter 'Edit Mode' and continue the tour.