Mike Cooper, Broker VA,WV, MD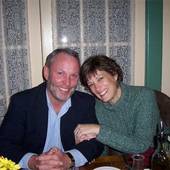 0225086119
Real Estate Broker/Owner
Mike Cooper, Broker VA,WV, MD
Your Neighborhood Real Estate Sales Pro
Winchester, VA

—

Cornerstone Business Group Inc
I love what I do. Every real estate transaction is personal with me because it affects the lives of the people on both sides of the deal. I want every transaction to be successful and smooth.
Get to know Mike Cooper, Broker VA,WV, MD
I have the privilege of being the principal broker and active real estate agent at Cornerstone Business Group, Inc., based in Winchester, VA. I've been in the real estate business since 1990 when I entered the field as an investor. My investing business covered Virginia Beach, Chesapeake, Petersburg, Basye, Winchester, and Frederick County, VA. Over those years, I bought many properties which became rental properties and the ultimate birth of Cornerstone as a real estate management company. Cornerstone later evolved into a real estate brokerage and rental property management company. In 2019, Cornerstone will expand again with the advent of Cornerstone Real Estate Services, which will provide cleaning, lawn care and maintenance for homeowners, including our clients.
Throughout the 1980s to the present, I have also been a Virginia State Contractor. I started Quality Electric Co. in 1984 and it continues to provide services and jobs in the Northern Virginia area. The electrical contracting company is often involved with my clients who list and who buy homes through Cornerstone. It is my commitment to make sure a home is safe electrically before a client takes ownership, and if I am the listing agent, I look at the electrical system prior to listing the home to make sure there is nothing wrong that will cause a home inspector to cite an issue and possibly kill the deal.
During the 1980s through the mid-2000s, I returned to college to gain more insight into the job I held at the time. I also added learning in new fields to aid me in the work I would do after I retired. In 2006, I retired from my previous career and started the real estate brokerage. Real estate had been a major part of my life up to that point and it continues to play a major role in my life today. I did manage to acquire four master's degrees and a PhD through the education years, and the addition of an MBA has helped me in my second career. For me, education is simply a great way to keep my brain engaged and sharp. In the real estate business, you need to have all your synapses firing to keep ahead of the competition.
The combination of decades of real estate investing and construction experience, combined with a great education, make me uniquely qualified in the real estate business. I make sure I put all of those benefits to work for my clients on every sale.
A few things you may not know about me:
Multi-Million-Dollar Sales award winning REALTOR for the past 7 years
Contributing Member – Professional Development Committee – Virginia Association of Realtors
Principal Broker for Cornerstone Business Group, Inc., in Virginia, West Virginia and Maryland
Director and Instructor at Cornerstone Real Estate School
Virginia State Contractor 1984 to present
Freelance Writer, Seminar Instructor, and Blogger
I have been an adjunct college professor teaching classes in three different colleges on two continents.
Cornerstone Business Group, Inc., and I personally support numerous charities with yearly commitments.  We would be very thankful if you would consider these charities as potential recipients of your support.
Habitat for Humanity - My electrical contracting company, Quality Electric Co. LLC,  does the electrical wiring on at least one house per year.
Briggs Animal Adoption Center- cycling fundraiser
Courage Classic - Denver Children's Hospital - cycling fundraiser
Tour de Cure - American Diabetes Association - cycling fundraiser
Susan G Komen Foundation - Breast Cancer Research - cycling fundraiser
Mike Cooper, Broker VA,WV, MD's Blog Posts
|
ActiveRain Community
–

about 8 hours ago
ActiveRain Community
–

1 day ago
ActiveRain Community
–

10 months ago
ActiveRain Community
–

12 days ago
ActiveRain Community
–

11 months ago
ActiveRain Community
–

11 months ago
ActiveRain Community
–

9 days ago
ActiveRain Community
–

11 months ago
Certifications
GRI
CRS
Real estate is just a small part of my life. I have been an ordained minister since 1982. The years since then have included 16 years working with prison inmates overlapping 20 years pastoring and 5 years teaching in a college in the Ukraine. I have been a freelance writer, co-authoring two books and numerous magazine and newspaper articles. I retired from pastoring in 2006, and I entered the fulltime real estate business at that time. 
My most important and most enjoyable job has been being a husband (39+ years) and a dad of two amazing sons. Both sons have gone on to find their own way in life, but we are in constant contact as they nagivate their way. And, if I haven't been blessed enough, I now have my first grand-daughter. She is the joy of my heart.
Awards
Blue Ridge Board of Realtor's Chairman's Award for Sales 
Blue Ridge Board of Realtor's Director's Award for Sales 
Blue Ridge Board of Realtor's President's Award for Sales 
Top VA Agent Award from Trulia - 2015
Skills
I have been a Virginia state contractor since 1984. I am able to bring my contracting expertise to both my buyers and sellers.
Testimonials for Mike Cooper, Broker VA,WV, MD
Mike was very professional and helpful (sacrificial even) in assisting us with the sale of our condo. It was truly a blessing to work with Mike, and I would recommend him to others without hesitation. He excels at developing genuine relationship with the client that has their best interests in mind.

Mike was more than a realtor for us- He was and still is a good friend. He helped us way beyond his job description. He is a VERY good person to work with and we would highly recommend him!

VS - Winchester, VA

10/09/2015

Mike was referred to my family as someone who would be understanding and compassionate during a difficult time and decision - the need to sell our Mother's home after she passed away. He was very considerate and knowledgeable about the area. He was able to immediately connect us with the right buyer for our house and easily moved us through the process. A win - win for both sides.


Mike grew up in Winchester and knows it and the surrounding counties very well. You would be hard pressed to find another realtor who knows this area like Mike. He showed me many homes before he found the perfect fit for me to live in. He was amazingly kind, patient, and responsive throughout the home buying process, even in spite of my numerous questions and hang ups with many of the properties we viewed. He is also an electrical contractor so he's got the experience to spot potential problems with homes. He's not only the realtor to find the home you'll live in, he's also a savvy real estate investor who can help find investment opportunities. I'm working with him now on such a deal, and I am impressed with his knowledge and commitment to finding the right place. He's also got the contacts you'll need in the construction, banking, and the legal fields to get the project done. Thanks for the great service Mike! If I could give six stars I would!

Never had such a smooth and pleasant home sale. I called Mike to look over my home and suggest any improvements I might need to make before listing the house. Not long after talking with Mike, and before we could even get the house listed, he called to say he had a buyer who might be interested in the house. Mike brought his buyer over and we had a sale. Just like that! Mike not only understood what his buyer was looking for, but also understood what I was looking to get for the house. We both got what we wanted and Mike was very careful in his role as a dual agent to represent both of us in the way the rules were designed to work. Could not ask for more. It was a pleasure working with him.

Mike was exceptional in helping me with my very first home purchase! Everything I needed to know was explained in a way I could very easily understand. Mike was patient with me every step of the way and kept searching until we found the perfect home for my family! Mike was very honest, and always had my best interest in mind! I would recommend Mike to anyone looking to buy a new home! Thank you!!

Finding the right Realtor is always important, finding Mike was a bonus. Not only is he knowledgeable about every aspect of buying a home but also about the sale of my land.
Mike has experience as a contractor and checked for common electrical problems and other issues.

Mike knows the Winchester real estate market. He knew the details of each home we visited and what each should sell for. Mike also knows construction. There were some problems uncovered in the engineering inspection. Mike made sure each was resolved. Mike is patient and always available. Our home search took zigs and zags and Mike was always with us, always supporting us. With his guidance, the closing went smoothly. We'd recommend him to anyone wishing first class service.

Excellent doing business with someone who keeps your best interest foremost in his mind. Mike treated me like I was his ONLY client; always answering my calls; getting me answered to questions and keeping me informed. I would highly recommend him to anyone who is thinking of buying or selling their home.

I have dealt with real estate people before but Mike Cooper is the cream of the group. My house sold faster than expected and he found the right people to take good care of it. I am really impressed with his knowledge and interest in pairing people with the homes they are seeking. Thanks Mike.
Introducing a fresh new look for your Profile.
Click the 'Edit Profile' button below to enter 'Edit Mode' and continue the tour.