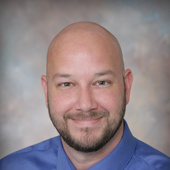 Real Estate Broker/Owner
Mike Linkenauger
Short Sale Realtor - Jacksonville FL
Jacksonville, FL

—

LinkUp Realty
13241 Bartram Park Blvd Suite 605
Jacksonville , FL 32258
---
Jacksonville FL Realtor and lifetime area resident. Short Sale Expert
Get to know Mike Linkenauger
Jacksonville Florida Realtor
Hello, my name is Mike Linkenauger thank you for stopping by to try to get to know me and hopefully consider me as your Realtor in Jacksonville Florida! Not only do I reside in Jacksonville but have lived here my entire life, not something many agents can say lately! I have a pretty large family in the area and can't imagine ever living anywhere else, not to mention I love it here! I've been in the Real Estate business for 15 years, I quickly became one of the highest volume producers among over 6,000 Jacksonville Florida Realtors. This is due to my level of service and commitment to my clients. Hopefully you will give me the opportunity to show you how me and my team are redefining real estate service in Northeast Florida!
Yes, my work is demanding of me, especially my main 600+ page website that I'm always working on, but I love my life outside of Real Estate! Some of the things I like doing are spending time with my two awesome children, my daughter Hannah, and my son Preston. We love to get away to the mountains a couple times a year at my family mountain house in Wolf Laurel, NC. I really like traveling!
My faith is VERY important to me. I am a member of Celebration Church (active at the Midtown campus) and stay involved in service and missions. Visit www.celebration.org I am also a member of the Christian Real Estate Network, a nationwide real estate referral network. Jacksonville Florida Christian Realtor. Actually, most of my eleven person Jacksonville Realtor team are Christians. I am also the founder and Director of Operations for The Short Sale Specialist Network, a nationwide network of short sale real estate agents who specialize in offering no cost help to home owners who must sell their property and are in a financial hardship. We now have over 6,000 members around the country. Realtors check out www.TheShortSaleGuide.com, consumers check out www.Short-Sale-Specialists.com.
Other things I like to do (when I have a minute) are playing Disc Golf, Tennis, Boating, Swimming & other beach/sun activities like most all Floridians. Winter is fun as well, and my newest hobby is snowboarding (used to ski...). I also believe strongly in the principle of reciprocity, and believe that you get what you give. I do spend a good bit of time being of general service and volunteering as well.
My local expertise and extensive real estate experience in Northeast Florida will benefit you whether you are serious about buying or selling a home, or are exploring the Jacksonville market to invest in the First Coast area real estate market. Choose an experienced, service oriented, Jacksonville Florida Realtor to buy or sell your next home with.
I have become known as a short sale expert in the Jacksonville, Ponte Vedra, St. Augustine and Orange Park Florida area. As a Jacksonvile area short sale Realtor I have helped hundreds of area home onwers avoid foreclosure with a short sale.
Here are five important things to remember if you are considering a short sale -
1.) You may not need to be in financial hardship, default, or late on your mortgage in order to qualify for a short sale.
2.) You may qualify for up to $10,000 in relocation assistance to complete a short sale
3.) Deed in lieu of foreclosure, foreclosure and bankrupcy can be far worse that a short sale and leave your credit and financial future in ruin.
4.) There is no cost to a short sale.
5.) I have more experience working short sales than any agent in the area, possible the country.
I'm here to talk about your unique situation and provide no cost assistance. This is a personal matter, so please call my cell personally at (904)625-7455 or visit www.short-sale-specialists.com for more information about the short sale process. I'm here to serve.
Below you will find several testionials with approval letters attached from some past short sale clients. In addition, you will find dozens of testimonials from other real estate professionals validating my expertise in the subject matter.
Mike Linkenauger
- Your Jacksonville short sale specialist Realtor
SAVE 1% ON ANY NEW CONSTRUCTION HOME PURCHASE!
Here is how it works: Majority of builders are willing to pay for your use of a real estate agent when purchasing a home. The real estate agents commission is included in the price of every new home in Florida, whether you use and agent or not! This is where we come in. We will give you a 1% cash back home rebate, just for using us as your agents. Not only will you receive free money back, you will also receive help from expert agents to guide you through the home buying process and make the deal go smoothly and quickly as possible. The 1% rebate will be paid to you at closing for you to put toward home improvements, moving costs, new furniture, or a credit towards closing costs!
I am a lifetime area resident and have been an active agent since 2005, which I beleive to be an asset to anyone interested in buying a home. I take pride in having the #1 Internet Presence in Northeast Florida. Please visit some of my real estate websites, you will find them very helpful in your home search!
Jacksonville New Construction Homes and Neighborhoods
Jacksonville Veterans Resources and Relocation Information
Main Jacksonville Real Estate Website
I am also grateful to have helped several hundred Northeast Florida home owners through the process of a short sale over the last few years.  Contact me at (904)625-7455 or visit www.ShortSalesJacksonvilleFL.com if I can answer any questions or be of service in ANY way.
Buying a Jacksonville FL home? There is nothing more fulfilling to me than to share with you the wonderful joys of home ownership and be the person to hand you and your family over the keys to you new home.  I look forward to helping you select the home of your dreams by taking time to listen to your needs and desires, and walking you through every step in the process through closing and beyond!
Selling a Jacksonville Florida home? My real estate expertise and many effective marketing programs will give you the exposure and edge you need to sell your home quickly and for top dollar.  I charge less than 99% of the agents around and deliver more marketing and advertising than 99% of them as well. 
We are truly your full service Jacksonville Florida Realtors- Visit www.firstcoastre.com/sellers_page.shtml
For borrowers in a financial hardship, I am also a Jacksonville short sale specialist and have closed over 200 short sales in Northeast Florida.  Visit my local short sale website at www.JacksonvilleShortSale.com. 
I consider Northeast Florida a fantastic place to reside and would love to share with you my enthusiasm for the many neighborhoods and communities that encompass it. I pride myself on providing unparalleled service and look forward to developing a long-term relationship with you.  Please feel free to contact me if you would like to discuss how I can best assist you with your real estate needs.
Sincerely,
Mike Linkenauger
(904)733-4911
Mike Linkenauger's Blog Posts
Home Buying
–

over 4 years ago
Real Estate General Information
–

over 4 years ago
Local News and Events
–

almost 5 years ago
Home Selling
–

almost 5 years ago
Jacksonville Short Sale Specialist Realtor - Stop Foreclosure
Certifications
I try to meet the needs of any buyer, seller, or investor.
One field I specialize in is Jacksonville Florida Short Sales and Northeast Florida Short Sales.  My team includes two certified loss mitigation consultants, and we specialize in working bank short sales and negotiating lower payoff amounts with lenders.  We make deals happen when other agents make foreclosures happen!  Visit www.JacksonvilleShortSale.com for Jacksonville FL short sale and pre foreclosure help! Call (904)635-8822. We also work St. Augustine Short Sales, Orange Park Short Sales, and Ponte Vedra Short Sales as well.  You don't have to let your home go into foreclosure!  We are your Jacksonville Pre-Foreclosure help specialists!  We even offer short sale assistance in areas other than Jacksonville, such as West Palm Beach Stop Foreclosure Services.  We can help stop home foreclosure by working luxury bank short sales for free!
Jacksonville Home Rebates
We are Jacksonville New construction home specialists.  As a lifetime resident, I have unparalleled knowledge of local Real Estate and communities.  I offer a cash back Jacksonville home rebate on any new construction home in Northeast Florida.  If you are considering a new home in Jacksonville, it is important to have a Realtor guide you through the process.  Visit www.cashbackflorida.com for more information on our Northeast Florida and Jacksonville Realtor Home Rebates.  There are over 500 community profiles on my main website, www.firstcoastre.com, including over 100 New construction home communities.  You can also search Jacksonville Foreclosure Homes for Sale on our main site as well.
I have a five person Real Estate Team at your service!  I can offer extremely aggressive marketing to home sellers a affordable fees.  Visit www.firstcoastre.com/sellers_page.shtml for some of the services we can offer to sellers as your Realtors.  It is impossible for any one Jacksonville Realtor to be available all the time to meet with potential buyers.  That is why it is to your advantage to utilize my team, if I'm not available, someone is! 
I am a Jacksonville Foreclosure Realtor and Short Sale Specialist Expert in Jacksonville Florida, Ponte Vedra FL, Orange Park FL foreclosure Homes, and St. Augustine Florida Foreclosure Homes.  If you need a Realtor to help buy a Short Sale Home or Foreclosure Condo or properties for Sale, I'm your short sale Real Estate agent!
We also have a network of Short Sale Specialists around the country.  Our agents can help with Short Sales anywhere in the US, even California short sale agents.  You can also find Bank Phone Numbers on our website as well.  
Testimonials for Mike Linkenauger
Tom and Lisa R.

09/13/2013

"First Coast Realty's team of experts navigated the process from working with our mortgage investor to negotiate of the accepted price to the closing agent who performs the closing. We spoke with many so called experts but Mike Linkenauger and his team was clearly the choice for us to get this process completed with least amount of stress. Many companies call themselves expert but First Coast Realty has the actual contacts to make a qualified judgment on your personal situation. Thank you Mike and First Coast Realty!"

Mike and Renee W.

09/13/2013

"We just wanted to take a minute and thank you for all the hard work you have done for us and successfully selling 2 homes for us in a fairly short period of time. We know you have spent a lot of time negotiating and getting approval from the 1st and 2nd lien holders of each property! We really needed to sell these homes and doing a short sale was our best option. You have went "above and beyond" to make this a very smooth process! Thanks again!"

"Mike and his team did an great job on selling my property. This was a very difficult time for my family and me. With this downturn in the economy, I was left a house and a mortgage I could not pay or afford. Mike, you came to my rescue. I truly appreciate your professionalism and your dedication from you and your entire team on getting this property sold quickly and NOT requiring to payback the bank almost 80k. By you working with the bank and establishing a great relationship, I do not have any financial obligation to the bank. I believe your marketing effort provided great exposure for my property that helped expedite selling.

I would definitely recommend using your services and expertise if any one finds them selves in this difficult situation.

It was a pleasure working with and your team and keeping my spirits positive.

Now I can get my life back and move forward."
Introducing a fresh new look for your Profile.
Click the 'Edit Profile' button below to enter 'Edit Mode' and continue the tour.