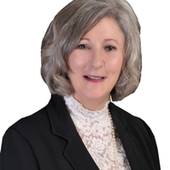 #SL483879
Real Estate Agent
Amal (ML) Geots-Lazaris
Boomer Babe
Trinity, FL

—

RE/Max Marketing Specialsits

RE/MAX International Inc.
Get the experience of a "Baby Boomer" call a "Boomer Babe!". Over 20 Years Top Producing Experience.
Get to know Amal (ML) Geots-Lazaris
  Mission Statement Amal (ML) Geots of RE/MAX  Marketing Specialists is in the profession of providing services to customers and clients to facilitate their home purchases and home sales. I am successful because I prospect continually on your behalf, and because I am constantly striving to improve myself, what I do, and how I do it.  I concentrate on Quality Service to my customers and clients. I treat my clients' interests as if they were my own and I provide service to my customers as I would wish to receive for myself. Integrity in Real Estate since 1986 Since my beginnings in 1986, I have drawn a line between RE/MAX and our competitors. This line represents a difference in attitude, founded upon one basic idea: That my job is not to deal with brick, mortar and parcels of land, but with people. People who sell homes through me. People who buy homes through me. But first, last and always, people. I  know that if I make satisfying the real estate needs of people my  business, then my product will be a success.  Family and Favorite Sayings Click here to view my album
Since creation, God has engaged in making matches, a task as difficult as dividing the Red Sea. -Genesis Rabbah 68 4
Kindness is the light that dissolves all walls between souls, families, and nations. - Paramahansa Yogananda Words of Wisdom
Remembering God is the cure for the heart. -Muhammad
You can make more friends in two months by becoming interested in other people than you can in two years by trying to get other people interested in you. -Dale Carnegie
Life is relationships; the rest is just details. -Gary Smalley
The best portion of a good man's life--his little, nameless, unremembered acts of kindness and love. -William Wordsworth
Where there is love there is life. -Mohandas Gandhi
Forgiveness is not always easy. At times, it feels more painful than the wound we suffered, to forgive the one that inflicted it. And yet there is no peace without forgiveness. -Marianne Williamson
We are not held back by the love we didn't receive in the past, but by the love we're not extending in the present. -Marianne Williamson
Love is the only force capable of transforming an enemy into friend. -Martin Luther King Jr
Although the world is full of suffering, it is full also of the overcoming of it. -Helen Keller
If only you could love enough, you could be the happiest and most powerful being in the world. -Emmet Fox
Only when we give joyfully, without hesitation or thought of gain, can we truly know what love means. -Leo Buscaglia
Love seeketh not itself to please,Nor for itself hath any care,But for another gives its ease,And builds a Heaven in Hell's despair. -William Blake
With unfailing kindness, your life always presents what you need to learn. Whether you stay home or work in an office or whatever, the next teacher is going to pop right up. ~Charlotte Joko Beck
He who sows courtesy reaps friendship, and he who plants kindness gathers love
There is no surprise more magical than the surprise of being loved.  It is God's finger on man's shoulder. -Charles Morgan
Truly, it is in darkness that one finds the light, so when we are in sorrow, then this light is nearest of all to us. -Meister Eckhart
Nothing takes the taste out of peanut butter quite like unrequited love. -Charlie Brown
Pain reminds us we're alive-Love reminds us why. -Unkown
Hatred never ceases by hatred, but by love alone is healed. This is an ancient and eternal law. -Buddha
A thousand-mile journey begins with a single step. -Lao-Tzu
A single act of love makes the soul return to life. -Maximilian M. Kolbe
So long as we love, we serve; so long as we are loved by others, I should say that we are almost indispensable; and no man is useless while he has a friend. -Robert Louis Stevenson
You aren't loved because you're valuable. You're valuable because God loves you. -Author Unknown 
Amal (ML) Geots-Lazaris's Blog Posts
Certifications
Selling Trinity and West Pasco, Tampa Bay Area
I work both Buyers and Sellers and I serve, Palm Harbor, Tarpon Springs, Trinity, Holiday, New Port Richey, Port Richey, Bayonet Point and Hudson.
I have been liscensed since 1986 and have always been a Top Producing Agent with multiple awards for production including the RE/Max Hall of Fame designation.
Buying a Home: I have prepared a Home Buyer's Workbook to assist with all your buyer questions and needs. It includes Neighborhood Information and points of Interests. I Sell the American Dream one home at a time. I don't want to be just your realtor, I want to be your Realtor for LIFE!
Residential Real Estate Short Sales Foreclosures REO Bank Owned New Homes First Time Homebuyers Luxury Home Buyers Home Buyers who qualify for Grants and Down Payment Assictance Waterfront Homes Military Veterans (VA Loans with ZERO down and all closing costs can be paid by seller)
Selling a Home: I have prepared a Seller's Workbook to aid you through the Home Selling process giving you tips that help Sell your property faster and for the highest possible price. I am a Full Service Realtor that will work hard to get your home SOLD. I offer knowledge, negotiation skills and market exposure.  
I am trained to negotiate a successful Short Sale if necessary and am familiar with the Haffa Program and avoiding Foreclosure. I know how to set you home out from all the rest. I am an excellent Negotiator and will bring you Top Dollar for your home. I have a network of Lenders, appraisors, Inspectors and all the things needed to bring your sale to a successful conclusion. Below is some some of the websites you will advertised on, including Remax Mainstreet, Featured homes in Realtor.com, My personal Website and many more.
Internet Marketing With my internet marketing package your home will get the maximum exposure. List with me and I will advertise your home on the following national, regional and local websites.    
Whether it's a "Seller's Market" or a "Buyer's Market," a seller is always in competition for the most qualified buyers ... and most times there just aren't that many of them out looking. Just putting a listing into the Multiple Listing Service does not give a seller any advantage over the thousands of other listed homes that are in competition for those few good buyers.
 What is the answer? It's simple. If you want to sell your home for the highest price with terms favorable to you, hire the Very Best ... top professionals with a proven record of success. ML Geots of RE/MAX  should be your choice.
ML earned the reputation as being one of Pasco County's Top Producers in real estate her very first year in the business. She was nominated for "Rookie of the Year" her and has proven that hard work, customer satisfaction and attention to detail are what makes her so successful.
Yes, it does matter who lists your home. When you're ready to move, call ML Geots of RE/MAX  and start packing.
Introducing a fresh new look for your Profile.
Click the 'Edit Profile' button below to enter 'Edit Mode' and continue the tour.