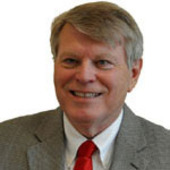 Real Estate Broker/Owner
Mike Woods
Indianapolis, IN

—

M.S.WOODS REAL ESTATE, LLC
We help Indianapolis real estate agents make more money on every transaction.
Get to know Mike Woods
Mike Woods is broker/owner of M.S.WOODS REAL ESTATE, LLC located at 9465 Counselors Row, Suite 200, Indianapolis, IN 46240. We have real estate agents (all REALTORS) that specialize in helping poeple buy and sell homes in throughout central Indiana.
Avon, Indiana
Less than ten miles west of Indianapolis is the small suburb of Avon, Indiana (source: http://avon-indiana.funcityfinder.com), a city with roughly 7,000 residents. There are a number of surprises for those looking to buy up Avon real estate and put down roots in the satellite community. One of these is the Avon Perennial Gardens, five acres of fountains, flowers, and ponds. There are also plenty of things to keep children occupied in Avon, including Monster Mini-Golf and the Washington Township Community Park. Of special interest to Avon residents and visitors alike is the Community Heritage Festival, which brings bouncy castles, costumes, and more in one of Avon's largest parks. Avon homes for sale come with the built-in advantage of a unique, small-town lifestyle.
Avon Real Estate - Avon IN Homes For Sale | M.S.WOODS has updated houses for sale every 30 minutes.
Brownsburg, Indiana
Yet another satellite city of Indy, Brownsburg, Indiana (source: http://brownsburg-indiana.funcityfinder.com) is the home of 18,000 residents and a greater amount of things to do than should be possible in a town of its size. One of the biggest events for Brownsburg real estate owners is the Brownsburg Festival of the Arts, which brings hundreds of vendors and artists to Arbuckle Acres Park to sell their ways and perform their art. Race fans will love attending auto events at the O'Reilly Raceway Park in Brownsburg, the home of the Mac Tools U.S. Nationals and Speedfest. If you've got children, consider taking a look at some of the Brownsburg homes for sale in this area. This would be a smart move indeed, considering that Brownsburg High School is one of the top schools in the region.
Find Brownsburg Homes for Sale: https://www.mswoods.com/brownsburg-homes-for-sale-city.htm
Carmel, Indiana
One of the most affluent and fastest growing suburbs of Indianapolis is Carmel, Indiana (source: http://carmel-indiana.funcityfinder.com), located on the city's north side and the home to the upper crust of Central Indiana society. Carmel's government has undertaken a huge number of city improvement projects in the last few years, from the Carmel Arts & Design District to the brand new Carmel City Center to the just opened Center for the Performing Arts. All of these new developments have increased the demand for Carmel real estate, and for good reason: a whole new stable of things to do and places to be has been added to the Carmel repertoire. For art galleries, Carmel is second only to Indianapolis, thanks to the new Arts & Design District, while business has a home in Carmel's Meridian Corridor. Outside of Indianapolis, Carmel is one of the top places to live in the United States. And Carmel homes for sale give buyers a chance to own their very own piece of this truly great city. Just be sure to bring a healthy checkbook!
Find homes for sale in Carmel, IN: https://www.mswoods.com/carmel-homes-for-sale-city.htm
Danville, Indiana
The county seat of Hendricks County, Danville, Indiana (source: http://danville-indiana.funcityfinder.com) is one of the more historic communities in Central Indiana. First established in 1824, the town has grown to encompass the lives of 8,000 residents. History is king in Danville, especially in the downtown area, where you can see the Hendricks County Historical Museum (featuring tons of Danville memorabilia and photographs), glimpse several examples of antique Danville real estate, and stop in for a bite to eat at Wiggle's Café, the Andy Griffith themed diner that takes hungry foodies back to the 50's. Downtown is also the site of the recently restored Hendricks County Courthouse, a blast from the past for residents and visitors alike. Danville homes for sale offer a great combination of old-town style and affordability.
Find Danville, IN homes for sale at https://www.mswoods.com/danville-homes-for-sale-city.htm
Fishers, Indiana
Alongside its neighbor, Carmel, Fishers, Indiana (source: http://fishers-indiana.funcityfinder.com) represents one of the most sought after communities in the entire country, ranked highly by Money Magazine and Forbes. One of the top attractions in Fishers is the Conner Prairie Living History Museum, a museum that takes visitors back in time with authentic recreations, period costumes, Native American dances, and a slew of special events; the museum is a favorite among Indiana schools for field trips. A few cultural institutions keep life colorful in Fishers, including the Fishers Symphony Orchestra and Gallery 116. Owners of Fishers real estate take it easy during the summer months, soaking up casual concerts at the park with the Fishers Summer Concert Series. Throw in a bevy of Fishers parks and more bars than you can shake a stick at, and Fishers adds up to a great place to own a home; maybe that's why Fishers homes for sale don't stay on the market for long.
Find homes for sale in Fishers, IN at https://www.mswoods.com/fishers-homes-for-sale-city.htm
Franklin, Indiana
Located just off of I-65, about fifteen minutes to the south of Indianapolis, is the town of Franklin, Indiana (source
http://franklin-indiana.funcityfinder.com
)
, a medium sized city with its own distinct flair. Franklin was officially founded in 1822, and the downtown sector contains many beautiful pieces of architecture from the period. Franklin also holds a special place in Indiana history: it was the home of the Franklin Wonder Five, the miraculous high school basketball team that served as the inspiration for the movie Hoosiers. Franklin College, a notable Indiana college, is located in Franklin, as is the Johnson County Museum of History, the Blue Heron Challenge Course, and the Franklin Cultural Arts and Recreation Center. Owners of Franklin real estate are lucky to live in a quiet burg with easy access to modern conveniences, lots of parks. Franklin homes for sale are well-suited to buyers who appreciate the history of this town and all it has to offer.
Find homes for sale in Franklin, Indiana at https://www.mswoods.com/franklin-homes-for-sale-city.htm
Greenfield, Indiana
The county seat of Hancock County, Greenfield, Indiana (source: http://greenfield-indiana.funcityfinder.com) was founded in 1828 and is located roughly twenty miles to the east of Indianapolis. Greenfield is busy growing at an exponential rate, and the town's government continues to entice new businesses to set up shop within its borders. Lots of galleries and art events dominate Greenfield society, among them the annual Riley Festival (named after the poet, James Whitcomb Riley, who was born in Greenfield), the Crazy Lake Art House, and Bread Ladies Café, a local restaurant that also exhibits works by local Greenfield artists. Most Greenfield attractions are devoted to the town's claim to fame as the birthplace of John Whitcomb Riley. Owners of Greenfield real estate can grab a bite to eat at the Riley House restaurant, tour the James Whitcomb Riley Home and Museum (where the poet spent his boyhood days), or take a tour around the 40 acres of Riley Park. The Greenfield homes for sale in this area of Central Indiana are well worth checking out if you're in the market for a home in a special town.
Find Greenfield, IN homes for sale at https://www.mswoods.com/greenfield-homes-for-sale-city.htm
Greenwood, Indiana
Located in Johnson County, less than a dozen miles south of downtown Indianapolis, is the city of Greenwood, Indiana (source: http://greenwood-indiana.funcityfinder.com), almost close enough to Indy to be a part of the Circle City itself. The South Side Arts League calls Greenwood its home, and the town is rapidly becoming a retail heaven for customers and businesses alike. Half a dozen different golf courses are available for Greenwood real estate owners, and the Greenwood Parks and Recreation Department makes sure residents have enough clean air and green spaces to run around in. For a more small town experiences, residents can take a stroll through Old Town Greenwood, with its collection of charming shops, farmer's market, and quaint atmosphere. Greenwood homes for sale come with the added benefit of a great school system. Indeed, Greenwood schools consistently meet expectations, and a couple post-secondary institutions, like Ivy Tech Community College and ITT Technical Institute, have branches in the Indianapolis suburb.
Find Greenwood Indiana Homes for Sale at https://www.mswoods.com/greenwood-homes-for-sale-city.htm
Indianapolis, Indiana
Indianapolis, Indiana (source: http://indianapolis-indiana.funcityfinder.com) is the thriving capital of the Hoosier State, the economic and cultural heart of Central Indiana and the surrounding counties. Centered around the Soldiers' and Sailors' Monument, which is itself the focus of Monument Circle, Indianapolis is known as the Circle City, Naptown, and, more commonly, Indy. Thanks to the presence of good schools and widespread artistic influence, Indianapolis real estate has been booming lately while the rest of the country is in decline. This can be seen in the fact that Indianapolis homes for sale tend to hold their value better than other areas. Sports are also an important part of being from Indianapolis; the city is the home of the Indianapolis Colts, the Indiana Pacers, and the Indiana Fever. Tack on an outstanding arts scene, a growing musical presence, and a wealth of delicious Indianapolis restaurants, and this city of 830,000 souls starts to look like a great place to live and own a home.
Find Indianapolis Homes for Sale at https://www.mswoods.com/indianapolis-homes-for-sale-city.htm
Martinsville, Indiana
Previously known as the fish hatchery capital of the Midwest, Martinsville, Indiana (source: http://martinsville-indiana.funcityfinder.com) has had to change and adapt over its long history to stay relevant. Now a town of just over 11,000 residents, Martinsville used to be an economic power house in Central Indiana, both for its hatcheries and for its restorative mineral water spas. Though the spas have collapsed, the goldfish industry is still going strong in Martinsville: an estimated 20,000,000 goldfish are hatched each year at just one site in Martinsville. Martinsville real estate has a lot to offer for history buffs: historical houses and other Martinsville homes for sale become available all the time. There's no doubt that this city has a distinctive nostalgic feel to it, propagated by historical landmarks like the Old Morgan County Jail and the Morgan County Courthouse and Town Hall. The so-called "Artesian City" is also the annual home of the Morgan County Fair.
Find Martinsville Homes for Sale at https://www.mswoods.com/martinsville-homes-for-sale-city.htm
Mooresville, Indiana
Probably the most infamous fact about Mooresville, Indiana (source: http://mooresville-indiana.funcityfinder.com) is that it was the boyhood home of John Dillinger, a bank robber who took the Midwest by storm with a series of crimes in the early 20th century. Located just ten miles southeast of Indianapolis, Mooresville is known as the "Home of the Indiana State Flag." Low utility rates and low taxes attract their share of businesses to the Mooresville economy, and the small city of 10,000 residents is slowly and steadily growing: now is the time to jump on the Mooresville real estate wagon and check out a few of the many nice Mooresville homes for sale. During the summer, kids in Mooresville love going to the Family Aquatic Center, while the Apple Festival and Craft Fair draw amateur artists and devoted crafters alike to Mooresville. Mooresville residents can get the community spirit of a small town combined with the attractions of downtown Indianapolis all in one place.
Find Mooresville Homes for Sale at https://www.mswoods.com/mooresville-homes-for-sale-city.htm
Noblesville, Indiana
One of the fastest growing communities in the United States is the Indy suburb of Noblesville, Indiana (source: http://noblesville-indiana.funcityfinder.com). Art galleries have a safe haven in Noblesville: the city is the home of one of only two Anthony J. Padgett Galleries, the White River Gallery, the Originals Art Gallery, the Artists' Vineyard, and many more. Probably the biggest attraction in Noblesville is Forest Park, the crown jewel of the Noblesville Parks and Recreation Department. The Indiana Transportation Museum, the Forest Park Aquatic Center, and the Forest Park Golf Course are all located in Forest Park, providing something to do for every Noblesville resident. Downtown Noblesville is a major point of interest for Noblesville real estate owners: there, residents can contribute to the local community by shopping at small businesses, get a glimpse of Noblesville's history with the Hamilton County Historical Society, or lodge a complaint with the city government at the courthouse. With all its amenities and close proximity to Indianapolis, it's no wonder that Noblesville homes for sale are always in-demand.
Find Noblesville Homes for Sale at https://www.mswoods.com/noblesville-homes-for-sale-city.htm
Plainfield, Indiana
Deriving its name from the Quakers who founded it (a "plain" people), Plainfield, Indiana (source: http://plainfield-indiana.funcityfinder.com) is a suburb located on the southwest side of Indianapolis that still uses the Quaker as its mascot. Plainfield sprouted up around the Old National Road, U.S. 40, which serves as the city's Main Street. The city is home to Chateau Thomas Winery, which is a favorite Indiana winery that hosts events and tastings, and the Splash Island Family Water Park, a comprehensive water park that's a favorite during those dog days of summer in Indiana. Business is also thriving in Plainfield, thanks to the 25 million acres of industrial zoning in the center of the city, and it is the site of many corporate headquarters and manufacturing facilities. Owners of Plainfield real estate never have to worry about running out of things to do in the city; even if it's a slow day in Plainfield, Indianapolis is just a short car ride away. Small-town life combined with the benefits of a nearby major metro area: These are just a few of the reasons Plainfield homes for sale are popular among buyers in this area.
Find Plainfield Homes for Sale at https://www.mswoods.com/plainfield-homes-for-sale-city.htm
Westfield, Indiana
Westfield, Indiana (source: http://westfield-indiana.funcityfinder.com), though not quite on the same economic level as its nearby neighbors, Carmel and Fishers, has been growing at a steady rate over the past few years, thanks in part to the presence of Gallery One 36 and other cultural attractions. Golf is a favorite pastime in Westfield: the city hosts the 750 acre Bridgewood Golf Club along with the Wood Wind Golf Academy, which can give you the skills necessary to succeed on any green. The Underground Railroad had an early presence in Westfield, and Westfield real estate owners can tour through the various stopping points for the Railroad in town with a tour by the Westfield Washington Historical Society. Neighborhood bars, including Carey Tavern and Bucky's Grill and Pub, provide lots of nightlife options for Westfield residents, while those looking for fresh produce can attend the Westfield Market, Westfield's premiere farmers market. Buyers in search of Westfield homes for sale won't have to look long to find a home that captures the essence of this charming little city.
Find Westfield homes for sale at https://www.mswoods.com/westfield-homes-for-sale-city.htm
Zionsville, Indiana
Located in Boone County, Zionsville, Indiana (source: http://zionsville-indiana.funcityfinder.com is trying to recapture the spirit of the classic American downtown, and to a large extent, they've succeeded. Owning Zionsville real estate is like going back to a quieter time of community collaboration and quiet living. With a population of just over 9,000, Zionsville homes for sale aren't exactly in large supply. The town has a lot more art and culture than you'd normally expect from a town its size: galleries like the Sullivan Munce Cultural Center, Art For You, and A King's Art Studio are all popular repositories of creativity in Zionsville. Festivals like the Traders Pointe Hunt Charity Horse Show, the Zionsville Fall Festival, and the Zionsville Independence Day Festival keep things interesting in Zionsville, while downtown Zionsville allows residents to peruse the locally owned shops or chill out with a cup of coffee at an outdoor café. And if you have children, Zionsville is a great place to own a home: the Zionsville Community School Corporation is one of the top ranked school systems in the United States.
Find Zionsville homes for sale at https://www.mswoods.com/zionsville-homes-for-sale-city.htm
Mike Woods's Blog Posts
ActiveRain Community
–

about 6 years ago
Real Estate Sales and Marketing
–

about 7 years ago
Home Buying
–

over 7 years ago
Home Buying
–

over 7 years ago
M.S.WOODS REAL ESTATE, LLC Career Video
We believe we have the best REALTOR compensation plan in the real estate business. Check it out at http://www.mswoods.com/indianapolis-indiana-real-estate-career.htm
Introducing a fresh new look for your Profile.
Click the 'Edit Profile' button below to enter 'Edit Mode' and continue the tour.