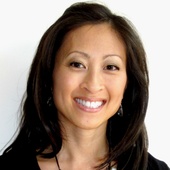 FSCO Lic. M10000147
Mortgage and Lending
Myhang Gibson
Oakville Mortgage Broker
Oakville, ON

—

Myhang Gibson (Premiere Mortgage Centre)
Mortgage Broker - Premiere Mortgage Centre
Get to know Myhang Gibson
Licensed Oakville Ontario Mortgage Broker helping self-employed, new immigrants, first time home buyers and Toronto GTA residents find the best mortgage strategy.
I pride myself in the excellent customer service I provide to each and every client. As a mortgage professional, I work for you, not the lender. I search the wide range of mortgage options in the market to find the best product and approval for you. Whether you're a first time home buyer, renewing an existing mortgage, refinancing your existing mortgage and consolidating your debt, looking for a second mortgage, a home equity line of credit, or purchasing an investment property or second home, I can help as I have access to over 50 mortgage lenders. My goal is to save you time and money. 

Myhang Gibson,
Mortgage Broker, FSCO Lic. M10000147
Website: www.myhang.ca
Phone: 416.577.2203
Testimonials for Myhang Gibson
Oslyn Braithwaite

09/08/2015

Prior to working with Myhang Gibson, I always dealt with one of the major banks for my mortgage needs. In the past I have always been resistant about speaking to a mortgage broker. One of the reasons being, I was just comfortable with dealing with the bank directly and since I was a long term customer, I thought the bank would give me the best rate and product due to my long time loyalty. At least, that's what they always told me upon renewal and I had no reason to believe otherwise. I quickly learned that belief was so far from the truth. Myhang is one of those few people that is passionate, knowledgeable and eager to work for you. I found that she really knows how to listen and she knows the right questions to ask. After doing her own due diligence, she provided me with the best options that suited my situation and clearly explained the pros and cons of each. She made recommendations but never pushed me to go either way. When I had questions, Myhang was there in an instant with the answer and if she didn't know the answer, she found out the answer and got back to me without skipping a beat. I felt for the first time that someone was really working on my behalf and had my interests at heart. I ended up switching my mortgage from the bank and moved to a lender that she recommended. Myhang was able to get me a better mortgage product and better rate then the bank who I had been dealing with for over 30 years! Myhang was able to save me 3/4 of a percent on an already low rate. I am obviously happy that she saved me money but I am just as happy that I have established a working relationship with someone who I want to have in my court now and in the future. Myhang also went further and introduced me to another person to assist me with other financial needs and I am very pleased with that referral. I have no hesitation in using her services again or recommending her to others. Thank you again Myhang!

Myhang is very proactive and thorough. She researches lots of mortgage options, answers questions quickly, and comes to you with an honest, best recommendation for which mortgage a buyer should choose. Her followup prior to closing is letter perfect. She'll give you a checklist and if you follow it, everything gets done on time and right.

It was great opportunity working with Myhang, I was really impressed with her commitment to her clients. My first mortgage application with my bank wasn't successful for I was not able to produce many requirements. Being a busy person, I decided to seek help from Myhang and within less than a week I was pre approved. She 's always there to answer my questions and explained to me everything and made me approved with a good interest rate. As a first time home buyer I was really confident that I am in good hands. From the beginning until my closing date she's always there for me willing to give me advice anytime. I would definitely recommend her service to my friends. Her efficiency as a broker makes her OUTSTANDING among others. Millions thanks Myhang and more power to you!

Jordon Van Oosterom

08/04/2015

Myhang was great throughout the whole process. Everything went perfect and she got a great rate for me. Would highly recommend her to anyone looking.

She is extremely efficient and follows through to the last detail. Throughout the entire process she keeps you fully informed and any issues that arise are dealt with in a more than timely fashion. Myhang cares greatly about her clients and it shows through the service she provides. I would strongly recommend her to anyone looking for a mortgage

Myhang is an incredible agent. We were fortunate enough to find her through Google and she had so many positive reviews that we felt very comfortable asking her to help us when our mortgage came up for renewal. She not only helped us find a far better rate with a new mortgage company, she also went out of her way to ensure that we had a full and comprehensive understanding of the entire process along the way, even meeting with us (at our convenience) to talk us through all the paperwork. And when the rates changed, Myhang notified us within minutes of the bank's decision, which is absolutely incredible. We are very fortunate that she agreed to work with us and would recommend her highly to anyone looking for mortgage help and brokerage services.

Gillian McPhail

07/07/2015

When looking for my first solo mortgage I was referred to a mortgage broker who, early in our dealings, had to step down so as luck would have it she referred me to Myhang with assurances about her skills and capabilities. Well she was 100% right! Myhang took to the challenge of finding me the right lender & a great rate in a timely manner and she certainly delivered. There were a few bumps along the way but Myhang always remained positive and focused. What stands out about Myhang is her tremendous customer service and communication skills. She always returned my phone calls, emails, texts in a timely manner and so as her client I felt appreciated and assured that there would be a positive outcome. She made herself available to me to answer questions or concerns I had, help with technology difficulties and even went out of her way to meet with me to sign documents and help expedite the process. She is a consummate professional, diligent, dedicated and to round it off so warm and compassionate. Who wouldn't want someone like that working on their behalf. Before this experience I had never used or even thought about using the services of a mortgage broker but I am so thankful that I did because it relieved so much stress at a very difficult time and helped me to achieve my goals.

Trish Starling

03/24/2015

"Thank goodness for Myhang!" myself and my partner lost count of how many times we said this to each other during our recent home purchase in Toronto. Both first-time buyers, Myhang was there every step of the way with her knowledge and helpful advice. Myhang is particularly thorough and makes sure her clients understand the process of securing a mortgage, and closing a sale. Her calm and kind nature provide a sense of balance in the upheaval of home purchase! Extremely approachable and patient (not to mention a great teacher!), she was always very prompt with her response to emails and calls, and was able to provide advice even if it went outside of her realm as the mortgage broker. For example, Myhang was able to advocate on our behalf in discussions with our lawyer to make sure things went as smoothly and promptly as possible. During the process we really felt Myhang was on our side. Her commitment to us was amazing, and she really helped us feel secure while saving time and money in the process! Through her services we were able to secure a great variable rate. Knowing that she is there to monitor the rates allows for a sense of security in having a variable mortgage, which we decided was best for us. If you are a client who is new to home buying, or you really just want someone in the field who is thoughtful, thorough, prompt and kind, Myhang is definitely the way to go. We HIGHLY recommend her services and will use her again without any second thoughts.

Myhang was a pleasure to work with! She has wonderful customer service skills and was always available to answer any questions that we had. Her knowledge of the market and industry was great and we always felt like we were in the know. I would definitely recommend Myhang to others!

Adrian & Yuuko Haviland, Oakville

08/22/2014

"Myhang helped me and my husband with our first purchase of a property in Canada. She explained in great detail the various mortgage options available to us and answered all our questions. If she didn't know the answer she came back immediately via email/call. We were most impressed with the continuous communication we received, and were kept informed step by step without ever having to chase her for information or updates. Even once the mortgage was in place, she made follow up calls to check payments were going through as expected. I would recommend her to friends for her professionalism, courtesy, knowledge and for going above and beyond our expectations. Thank you, Myhang!"
Introducing a fresh new look for your Profile.
Click the 'Edit Profile' button below to enter 'Edit Mode' and continue the tour.