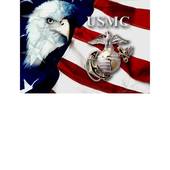 LO 204296 BRK 390492
Mortgage and Lending
Steve McRory
Mortgage Loans
Tampa, FL

—

Pro Option Mortgage, Inc.
Crushing Regulation has borrowers seeking Flexibility, especially the Self Employed and those trying to build or re-build credit. Let's talk about Solutions for your situation.
Steve McRory's Blog Posts
Skills
          RESESIDENTIAL         LTV(loan to value)
VA & USDA                                          100% 
FHA                                                        96.5%   
House/ Townhome/ Condo                   97% no pmi
Jumbo                                                     95% no pmi
Second Home                                          90% no pmi
Post Short Sale/ Foreclosure/ BK         90% no pmi
Super Jumbo Stated Income Alt.          87% no pmi
Mega Jumbo Stated Income Alt.           80%
 Investment/ Flip Property                     85%
 Foreign Nationals                                   80%
 Hard Money Stated Income Alt.          75%   
COMMERCIAL
 Office Buildings & Warehouses          80% /mid 4%
 Rental Prop. Stated Income Alt.         75% /upper 4%
 Rental Prop. No Tax Returns              70% /mid 6%
Testimonials for Steve McRory
recent closed scenarios

10/30/2015

To whom it may concern:
The year 2014 was not a good year for our business. It was a down year and we had a significant loss because of the slowdown of the economy in Latin America where most of our business comes from.
Prior to the business slow down we bought a pre-construction home scheduled to be ready to move in during August, September 2015. The timing was not good, because when the time came to get a mortgage we were turned down by several financial institutions that based their judgment on the bad year we had business wise.
I found Steve looking in the internet as a measure of desperation. We were losing hope and we thought we were going to lose the deposit and the house. Steve took the time to review our particular situation and told me that he could get a mortgage for us.
We decided to move forward with Steve and supply him with all the information he requested. It was not easy. The process was very lengthy and sometimes frustrating. But Steve hanged there and supported us during the whole process.
We now can say, thanks to Steve and his Loan Processor Kathy, that we are the proud owners of a beautiful house in Naples, Florida. Somehow Steve managed to get it done.

Francisco
Naples, Florida

To All,
I found Steve online after working with a few mortgage brokers who I was referred to by my real estate agent and another associate, as I was new to Florida at the time. Steve not only got me a great loan, but he closed on the loan in only 17 days in order to salvage a deal that was about to fall through. His aggressiveness and persistence made all the difference. Steve got me a rate close to 50% below what the other brokers were quoting me and he did it with lower fees/closing costs. Amazing!

Dr. Adam
Palm Beach, FL

The year 2015 was horrendous for my wife and I. Both of our fathers died, we had to declare bankruptcy and short-sale our house in California and then I had a heart attack from all the stress causing me to have to retire a bit earlier than I wanted. We decided to move to Florida to be closer to my wife's mother and also my own and also to get a fresh start in a state quite a bit less expensive than California.

Unfortunately, I knew because of the BK and short-sale we would have to wait two years before buying a new house (the so called "seasoning time." Neither one of us wanted to move into an apartment and then have to move again after the two year wait. I did a ton of research trying to figure out a way to get into a new home but just couldn't get past that seasoning time. I did find out though I could possibly get into a home after a single year under extraordinary circumstances but it would be difficult. We talked to a local mortgage broker who agreed to work with us after a year but was unsure if she would be successful.

Not very encouraging so I went back to my research phase. I found Steve McRory with a Google search and sent him an email asking him if he could help. He said he could (that was encouraging) and I submitted a loan application. Working with his loan processor, Steve submitted my application to a bank and they agreed to fund my fund my mortgage! After approximately 30 days my wife and I moved into our brand new home!

Was it easy? No. Was it cheap? No. Was it painless? No but Steve and his loan processor made it as painless as possible under the circumstances. Buying a house is stressful under the best circumstances but buying a house when you have a recent bankruptcy and a short sale takes a certain level of expertise to make it happen and Steve and his group makes it happen.

If you're in my shoes and trying to buy a house use Steve. If it's possible, he'll use his experience to chase down the best terms for you. You do have to do your part though. Respond quickly to requests for paperwork (don't make the loan processor wait), know that cash will be required along with patience and realize with a "challenged" financial history you won't get the best terms from the bank. Live with it for one year and then refinance your mortgage to more favorable terms after rebuilding your credit.

Mike/ Orlando, FL
-------------------------------------------------
Steve McRory at Pro-Option Mortgage is a master of what he does and he is the best mortgage broker I have ever worked with by far. Despite having our primary residence foreclosed and despite my wife's and my recent personal bankruptcy, Steve was somehow able to help us and get us a mortgage so we could buy our new primary residence. Steve was just unbelievable. In short, Steve is a magician!

Barry/ Boca Raton, FL
--------------------------------------------------

I highly recommend Steve McRory as a mortgage broker. Steve has helped me as a self-employed individual two separate times. He got me into a very competitive cash out refi, when others said they couldn't help. Give Steve a call if you want honest answers and action.

Ron
Palm Beach, FL

Steve,
I want to let you and others know how grateful I am for your amazing handling of my mortgage placement, including the rate and especially the time frame in which it was secured and closed. As you know, I have ample seven figure resources, but convention banks (much to my surprise) do not consider them in the bureaucratic handling of mortgage applications.
Your understanding of the lending world and the time frame in which you secured my mortgage approval letter and ultimately the closing, got me a house that I desperately did not want to lose out on, to say nothing of the substantial "good faith" deposit that was at risk, since as you know, the seller would not allow a mortgage contingency clause in the Purchase and Sale Agreement.
I was amazed that you called me from everywhere day and night and on weekends so as to make sure this deal wasn't lost. I would certainly refer others to you and will be back to you when I sell a couple of my additional properties, so we might do another deal together.
THANK YOU!
All the best, John/ Sarasota

Hello Steve,

First and foremost I can't thank you enough !
After 3 attempts to secure a loan were unsuccessful.
I began to lose hope until my brother found Steve via the Internet . Little did I know that he will change our life for the best .Just 4 days ago we closed on the property and I still can believe it happened .Though we had a few bumps on the road ! Never underestimate Steve !
He was just a phone call or email away (even on the weekends)! He is knowledgeable, understanding and knows what he is doing ! He will get all you financial
Loans to close regardless of any situation .
Truly amazed and blessed to have worked with him !
I thank you again ! For all your hard work and support !

Sanaa/
Miami , Fl

-------------------------------------------

Working with Steve was the easiest refinance I could ask for. He beat the competition by 2% points and closed before my balloon note was due. I had a short sale on my credit and local banks said no. But Steve got me approved and closed!

Shane/ Vero Beach
--------------------------------------------

I highly recommend Steve McRory for those seeking a mortgage for a new home. I wasn't really ready to buy a new house yet, but had started saving for one. I kept watching the real estate listings, and a home came on the market that was just what I was looking for, at the right price.

Although my credit was fine, I did not have nearly enough saved up to put 20% down, plus pay the closing costs associated with a home purchase. I had checked with several conventional lenders, and those that would allow less than 20% down would then gouge you on the interest rate. I was ready to give up and just continue saving, knowing that I was unlikely to find another house like the one I was interested in, for anywhere near its price. But then I contacted Steve, who was able to put together a loan that allowed me to purchase that home. I was able to put just 5% down on the mortgage, at a competitive interest rate, and, through Steve's realtor rebate program, my closing costs were minimized to fit my budget. The closing process took less than four weeks, and I am now in the process of moving into my new house.

If you're looking for a mortgage, especially if you have circumstances that conventional lenders won't work with, contact Steve McRory--he'll find a way to make it work!

Robert / Volusia County
-----------------------------------------------------------------------------------------------------------------------------------------------
Mr. McRory,
I wanted to thank you from the bottom of my heart for making my dream of closing this deal come true.
To all prospective buyers: I have found Mr. McRory's information online, after being turned down by a conventional bank. The employment history of self-employed and W-2 mixed together was not helping my case at all. I had already lost hope to buy the home that I desperately wanted. However, Mr. McRory was not afraid to take on this challenge. He was aggressive and successful in handling the pressing matters within hours. He was also accessible, informative, and available to answer any questions I've had.
Mr. McRory is very well versed in all the in intricacies and processes involved in securing a loan, and will answer any and all questions without hesitation. I will use Mr. McRory's services when time arises. I have yet to meet another person who handles business so efficiently, and professionally.
I have already recommended him to all of my self-employed friends who are planning to buy. Contact him with confidence that you will be taken care of with professionalism, expertise, honesty, and integrity.
Thank you,
Tatiana/Tampa, FL

Steve McRory at Pro-Option Mortgage
My husband Kevin and I found Steve from my mom. She previously worked with Steve on securing 2 mortgages, both with less than desirable credit rating and history. Steve was amazing from the start. He was honest and wound up getting us an interest rate I never dreamed we would qualify for. I have to look back and laugh now, because he is pretty serious when it comes to the paperwork details, so make sure you pay attention! LOL But seriously he is a perfectionist and that's what makes him so good. Steve found a loan that worked perfectly for my personal situation and saw it through to fruition. My family and I are very grateful for his efforts. You will be very happy with Steve's attentiveness and prompt return calls. He worked diligently on my loan, even when he was on vacation with his family in Lake Tahoe. Steve will most certainly be the one I, and friends of mine, will turn to for future mortgage needs.
Jennifer/ Wellington, FL

דבעי, לכל מאן

הנדון: המלצה על סטיב מקרורי כברוקר משכנתאות בארה"ב

סטיב מקרורי מטמפה פלורידה הוא ללא ספק סוכן המשכנתאות הטוב ביותר שעבדתי איתו.
סטיב , מהרגע ששמע שאני מישראל , עזר לי להגיע אל העיסקה הטובה ביותר שאיפשרה לי לבצע רכישה בצורה הכי
מהירה וטובה האפשרית.
סטיב בעל קשרים רבים בענף המימון האמריקאי במשך שנים רבות ומכיר הרבה מאוד אנשי קשר. סטיב גם מכיר
מצוין את שוק הנדל"ן
ועזר לי להפחית בצורה משמעותית את עמלת מתווך הנדל"ן ולהגדיל את הערך של הבית וכן לחסוך לי מסים רבים.
סטיב גם מתחזק בלוג מצוין שמסביר את ההבנות שלו ומבהיר מה הדברים החשובים כשמגיעים לביצוע עסקאות כאלו.
סטיב הוא נוצרי אדוק ואוהב את ישראל והעם היהודי בכל מאודו. הוא פטריוט אמריקאי וישראלי.
סטיב יעשה מעל ומעבר כדי שלקוחות ישראלים ויהודים יהיו מרוצים מעסקאות המימון שלו ומעסקאות הנדל"ן בכלל.

על החתום,
יוסי שמולביץ'

Palm Beach, FL


To all prospective clients of Steve McRory,
After searching for a few weeks for options in obtaining financing for a home, my wife and I found Steve's information online. As everyone should be aware, there are many unscrupulous people that would take advantage of the worn out and wary every day and we were very hesitant in trusting anyone. We are now extremely ecstatic that we found Steve who showed a dedication and determination in assisting us that seems almost impossible to find in people. He showed genuine concern for our situation and a passion for what he does. With the help of Steve, we obtained financing in the amount of 300K on the purchase of a 375K house and closed on the purchase of the house during the week of April 19, 2015 with what we think worked out to be excellent terms in light of our situation.
Our situation, like many others, started out with absolutely excellent credit and never missing a payment in our life. However, after a couple of layoffs and then becoming seriously ill and unable to even care for myself, we filed for bankruptcy and was discharged in August of 2013. Although my health has improved, I have not returned back to work but my wife is working after being laid off the last time in July of 2013. The bank has now just filed for foreclosure last week. This pending foreclosure even though we surrendered the home in bankruptcy made mortgage brokers either tell us there was nothing we could do or not even bother returning our calls and emails.
Through an extremely difficult process of buying the home due to the seller having encroachment and title issues and the property being in a trust, Steve persevered along with us and kept the lender on track to close the deal. Although it would have been unreasonable of us to expect such quick and undivided attention to our matter, no email or phone call went unanswered by Steve for more than 30 minutes at the most and actually Steve was usually calling or emailing us before we had the chance to contact him.
Although everyone's situation varies, we would overwhelmingly encourage everyone to contact Steve to discuss their situation and options.

Ray /Florida
--------------------------------------------------------------------------------------------------
I contacted Steve online after my own bank would not approve my loan because of non standard issues with my debt ratios due to alimony payments and was transitioning to a new job. Steve took on the challenge and while it took almost 100 days from contact to close he made it happen. Lots of good and bad days during the process but Steve's encouragement and determination made it happen. I would recommend Steve to anyone who needs a mortgage loan and may have any issues that don't fit the banking industries norm of a customer.

George
Pompano Beach, FL.
----------------------
Mr. McRory,
I wanted to take this opportunity to thank you for securing our mortgage funding. As business owners, considered self employed by mortgage lenders, it is extremely difficult, impossible I believe if not for you, for my wife and me to be provided with mortgage funding. This is the second "impossible" mortgage you have been able to secure for us since 2009. Our first was for an investment property, when no one was lending in Florida. The last mortgage was for our new home, here in Orange County.

Not only did you get us an excellent rate on a Jumbo Mortgage, your Realtor Rebate saved us $40,000 in commissions! On top of the Realtor commission savings, you also negotiated a $15,000 closing cost contribution for us from the lender. Really; a great job.

I don't want to sound too over the top, but my wife and I are both business professionals, and we believe that without your efforts, we would not have been able to secure a mortgage for our new home. We are far outside the banks' formulas for a conventional loan. Although we have a strong business, with demonstrable cash flow, most lenders won't even consider us for a mortgage.
Thanks again for the tremendous effort you've put forth on our behalf.

Sincerely
Dan
Orlando, FL

I got caught up in the housing bubble back in 2007. I was forced to file bankruptcy that included three properties in foreclosure. I rebounded over the years with good credit and a healthy savings account. My wife and I thought because we had 25% down we have no problem finding a home. Well this was not the case. Even with an exceptional credit score and being debt free I still got the runaround from these so called new age subprime lenders. I knew the banks would not except me because of the ridiculous rules which disqualified me from any home loan no matter how good my credit was or how much money I had down because of the foreclosure status of my previous homes and the fact that I was self-employed. Finally the most recent home I previously owned was sold as of October 2014. I was ready to give up after I found out it can take up to 7 more years to qualify! For some reason I found Steve and asked him if he could help with a loan that was going nowhere with another so called mortgage company. I was pressured because it was three weeks into the loan before I contacted Steve. It took another 4 weeks but to my surprise, Steve's loan closed. It was stressful but it was done! My wife and I now live in our beautiful home that is our home. Not a rented home. We are the proud owners thanks to Steve. I am so happy to be a homeowner again. This may be silly but it changed my life. I am so happy I have my dignity back.
Robert
Seminole, FL
------------------------------------------------------------

Steve,

Both Lorell and I appreciate your patience with us (and numerous phone calls along the way). Below is a testimonial for you to add to your growing collection:
I can truly say our experience with Steve McRory (Pro Option Mortgage) was nothing less than amazing. Steve made us feel so comfortable and made sure he was there every step of the way. Because we were first time home buyers, dealing with the whole closing process could have been stressful (if not for Steve and his expertise). We saw nothing but patience and help every step of the way. Thank you so much for your help and experience to help us get our first home.
Robb and Lorell
Palm Beach County
-----------------------------------------------------------------------
I rarely take the time to give thanks for excellent service but now is one of the times I'm going to thank someone for going the extra mile and always being available by phone when I called and needed something. After my short sale I contacted several banks and brokers and every time I was told I had to wait 2-3 years before I would qualify for a home loan or I needed 20%-30% down to even have a shot at a home loan.
After an exhaustive search online I came across Steve McRory at Pro Option Mortgage who specializes in post short sale home loans. I can tell you since Day 1 Steve McRory has always been available by phone (even on the weekends). He operates extremely efficiently with short turnaround times and took the time to explain the ropes to me. After trying two lenders and we weren't successful on the third try Steve was able to get me approved for a home loan with a competitive interest rate and fees.
Additionally, he even was able to get me a $8,800 realtor rebate which reduced my closing costs by $8,800. My best friend is a realtor and he didn't even offer to give me a realtor rebate. My wife and I are now buying a new home after only 7 months after our short sale. My wife and I are so very grateful for Steve McRory and would recommend him to anyone without reservation. Thank you very much Steve!
Clark M., St. Pete, FL
--------------------------------------------------------------------
I just cant say enough about Steve and his team , I am prety new to the country and with little established credit , was paying a huge amount to rent a home for my family , I was fortunate enought to find a advert for pro option mortgage, so not believing i could buy a house i spoke to Steve , Who in my mind listened to my situation and went above and beyond to help me, and walk me through the process
He and his team in my mind made a miracle happen , not only do i now own a house in Eustis fl my interest rate is better than i could imagine , Believe in this guy he can make it happen thankyou , thankyou ,thankyou

Frank R.
Eustis, FL

Hi Steve,

Well, it's been 4 months since you pulled off what the others (including my realtor) said was impossible! Every time I come home from work and walk through the door and every month when I make the mortgage payment and don't have to pay PMI, I think of how grateful I am that I ran across your ad last fall. As an airline pilot, precision, promptness and professionalism are very important to me. You provided all three.

When my wife and I made the offer and I told my Realtor we'd only be putting 5% down on our condo, he said he'd never heard of anyone buying a condo in Florida with less than 20% down. When we showed up at closing 31 days later and you had actually secured us a 97% LTV loan with no PMI, I was blown away. Both of the Realtors left that closing with an education about what is truly possible in today's real estate market.

Please feel free to share my experience with your company with any prospective clients. I'd be more than happy to talk to anyone at any time about the excellent service you provided and the amazing deal you secured on our behalf.

Best,

Captain--
United Airlines
Tampa, FL
------------------------------------------------------
After my husband and I incurred numerous amounts of medical debt and a decreased income, we had no choice but to consider short selling our home. Our short sale came to a close in December of 2013. Being that we have two young children, we were desperate to own a home again. We were not keen on renting for too long as our oldest daughter would be starting elementary school and we did not want to keep uprooting our children.
We knew our options were slim considering we just went through the short sale. When we noticed home prices were climbing, we decided to research our options and contacted Steve McRory with Pro Option Mortgage. He listened to our situation and assured us he could help. Sure enough, he was able to get us a mortgage only 11 months after our short sale. He put us in contact with a Realtor in our area so that we could receive a realtor rebate, the extra $3,550 that we received from our realtor helped out a lot. He was with us every step of the way; he returned our emails promptly and always kept us in the loop of what was going on. We are so grateful we found Steve and look forward to doing future business with him.

Christina & Shaun
Boca Raton, FL

I am a Green Card holder with a relatively short credit history in the US. Although my credit score was good, the banks had a problem with my employment status - they were insisting i was self employed as i owned more than 25% of a venture capital backed start up that was 2 years old. I had plenty of proof of income both in the US and abroad. I was prepared to put down $400k as a deposit on a $715k property. We were given initial approval by Chase and went through a paper chase of documents that would measure several inches high if you were to print them all out. They even wanted to know what a credit for around $1500 from the UK to my US bank account was for. It was a present for my children from my mother at Christmas time. Chase wanted to call my elderly mother to verify the transaction! I refused. On the evening before we would have lost our $80k deposit, Chase called to say that their lending committee were withdrawing the loan approval. I worked hard with Steve and in the end we secured a $500k loan for the property. Steve is very good at dealing with non-standard circumstances. I would highly recommend him.

Stephen H.
Miami, FL
We have had some issues with our loan originally with bank united, and after fighting for more than 2 years, our note was sold to an investor. We were able to negotiate over a year conversations with the investor to keep the house but we needed a loan to allow us to buy the note back. Our case was a very delicate and out of the traditional bank type of loan, so after knocking on doors from major banks and credit unions, my wife remembered of seeing Steve's name and we decided to give him a call.
After 3 months working with the dedication that he has in cases, where he grabs each of as being his own life, he was able to get us 2 different banks, and based on his experience we selected the one we ended up closing in March this year. So 5 months after started this really difficult and challenging loan process, Steve helped us keep our house, and get a loan that we will be able to make monthly payments, paying principal and interest, so we will see the amount reducing over the time. Only with dedication of a true professional this was able to be accomplished.
Ricky B and DRD
Pembroke Pines, FL.
After watching deal after deal go by sitting on the sidelines feeling that there was nothing to be done but sit and let the clock tick, my wife and I found Steve with Pro Option Mortgage. We had been through a short sale that had closed only 18 months prior. No other lenders cared to stop and listen to our situation, then we found Steve with Pro Option Mortgage. If you feel finding a mortgage is tough after a short sale, add to that being self-employed. Most lenders will ask for your first born then ask you to re-live the entire short-sale play by play. Then we found Steve with pro-option mortgage.
Steve provided us with lending options when everyone else said it couldn't be done. He was able to do this within 18 months of our short sale when everyone else told us to come back in 3-4 years. On top of all this, I almost forgot to mention he did it all in just about a months time! We only met Steve a little over 6 months ago and are already pursuing another potential loan with him! He is extremely responsive to both email and phone calls.
In short, I would highly recommend Steve to anyone looking to obtain a mortgage in today's market. He knows what options really are out there and will match you to a product best fitting your individual situation!

Jeremy M.
Venice, FL

Hi Steve,
Job Well Done. I wish to thank you for helping me get the financing for my house. We just closed on the house. I did not think it was possible. I was trying to buy a banked owned property that needed lots of repairs as a primary residence. Finding a lender was very difficult. I went to over 8 other brokers and 4 Hard Money Lenders before finding you. Please forgive me for being so skeptical initially. I am not easily impressed, however you certainly impressed me.
The case was very difficult to begin with followed by the bank forcing a short time frame to close. Thankfully you and your processor were able to not only find me a lender, but were able to meet the tight deadline. After having filed for bankruptcy just 4 years ago I didn't think I would qualify for any mortgage any time soon, especially not for a fixer upper. However, thanks to you, my wife and I now own our new house. My family is forever grateful. I highly recommend you to everyone, especially those needing help with difficult situations. I look forward to doing business with you again in the near future.
Andres V
Orlando/ US Navy Vet
------------------------------------------------------------------------------------------------------------------------------------------
....dear Steve,
this is a letter of sincere thanks from my family and i for all your help and professional actions you demonstrated in assisting us with a funding source for the purchase our new home in Stuart fl. unfortunately when i initially met you i was not only in a foreclosure with Suntrust bank i was also in a fierce legal battle with a con man posing as a private lender. you not only assured me you could assist me with my lending needs you also advised better than any attorney i hired as to how to go after the private lender who was out to steal the money.
from the very start our relationship you were always there to ease my concerns by answering every phone call and explaining every document you presented me . it was only a matter of 2 weeks and you were able to offer me a suitable mortgage from a legitimate banking institution who understood my needs and time frames and did everything they could to make an expedited closing date possible for both me and the seller.
i again thank you for all you did and please feel free to add me to your list of very satisfied customers and reference list . i wish you nothing but continued success and good business .
dennis m. / Stuart ,fl
--------------------------------------------------------------------
In October, 2006 I learned that I had stage III prostate cancer. Following a year of radiation and chemotherapy, on the recommendation of my doctor, I underwent a radical prostatectomy in February 2009. By this time I had fallen a few payments behind my mortgage and my mortgage company was not willing to work with me. After a few years of unsuccessful attempts to restructure my mortgage, I finally agreed to short sale my home of ten years in February of 2013. A few months later we found our dream home which was a foreclosure that was about to be auctioned off by the bank. We need a letter of approval so we could be place our bid. As an executive of a global company I had the ability to afford a nice home but because of the short sale no one was willing to give my wife and I a mortgage. We were treated as if we had a contagious disease. We would always hear a quick "no" without even considering our situation. Then one day I saw Steve's ad in one of the local magazines. After foiling out the initial application, which only took a few minutes, Steve sent us a pre-approval letter. Within a few weeks we had our mortgage in place and had the winning bid.
Steve did what no one else in the Central Florida area was able to do: he got my wife and I a jumbo mortgage a few short months after a short sale. He worked with us every step of the way until the very closing date. I still receive an email from him from time to time to see how things are going. He is a miracle worker!
Mr. and Mr. H., Orlando, FL


After having a foreclosure in 2009, I never thought I could obtain another mortgage with reasonable terms. My husband and I owned our existing primary residence without a mortgage but wanted to get "cashout". This is actually a more difficult type of loan to obtain than one to purchase a property. I found Steve McRory on the internet and submitted a loan application with him. Initially, Steve pursued an FHA loan for us but the application was eventually denied. Steve never gave up and constantly provided updates on his progress with finding us a potential loan. Eventually, after one year of perseverance, we obtained a conventional portfolio loan with favorable terms in January 2014 through Steve. I really appreciate all of Steve's hard work and dedication and I truly believe that Steve can find a loan for any situation.
Mrs. J, Davie, FL

Steve,
We contacted several lenders before finding you on the Internet, all of whom said there was nothing they could do for us. My wife and I had just completed a Chapter 13 bankruptcy repayment plan which occurred due to excessive medical bills. Although we had zero debt, and had made all of our bankruptcy payments on time, all of the lenders told us we would have to wait a minimum of two years before they would consider giving us a mortgage.
After we spoke to you and explained our situation, you worked diligently day and night, including weekends, to find us a lender. We were prepared to have to put 10% to 30% down, but you found us a lender that only required much less down! Little did we know you were not done with your surprises when you secured us an outstanding mortgage rate. In less than three months after meeting you (nine months after completing bankruptcy), we were in our new house and already have over $50,000 equity in our new home.
You were an outstanding person to work with and I recommend anyone looking for a mortgage should contact you first. Your knowledge of how the real estate market has changed and your resourcefulness are unsurpassed.
Thank you!
Dave V.
Brooksville, FL

---------------------
We have been buying properties in South Florida for over 20 years and I have dealt with countless mortgage brokers. Steve and his team at Pro Option are hands down the very best at what they do. Not only does Steve have the best sources and lenders out there – he always has your back. On our last deal we were doing a jumbo purchase-construction loan. Three weeks before closing, we had a problem with the appraisal and the local bank wanted more $$$ down. The Seller wasn't giving any extensions no matter what. Well, Steve wasn't having any of it. Starting from pretty much scratch Steve worked around the clock, went through another one of his sources and found an even better loan and rate than we had originally. Steve got the deal done and closed in two weeks - and saved us a lot of cash. Steve is about as straight up as they come and you will know that within one minute of talking with him. You want a friend then get a dog. You want a mortgage and your deal done right with no BS then there is no other choice but to call Steve. You'll see.

Rob and Kerri, Fort Lauderdale FL

Having a beautiful home of our own again has been wonderful. Steve's efforts have really made a difference in my family's lives. Due to our bankruptcy and foreclosure during the housing crash, we were told that it was impossible to be approved for a mortgage.

I'm truly thankful I found Steve's ad. He was able to find us a lender and every step of the process was made easy with the help of Steve and his team. I still can't believe we were able to lock in such an amazingly low rate. Our monthly payment is much less than the amount we were paying in rent and with the financing program we even received a check back at closing. Steve really knows what options are available for people with unusual circumstances. A true miracle worker! Thanks Steve!

Brian F.
Bradenton, FL

Steve,
Wish I had found you a year and a half ago and your Realtor too! You both work well together and made the whole house buying process less burdensome. Because of our short sale which had occurred less than a year before we started looking, banks wouldn't even talk to us even though our score was good and I was able to put down 20%. But Steve you found a way to make it happen for us and for that we are grateful.
Won't say it wasn't stressful at times but knowing we had two professionals working for us made it seem easier to manage. My wife and I couldn't be happier with the way things finally turned out for us and it's because you were both more patient, answering all our questions, putting up with terrible deadlines, terrible sellers, and terrible sellers agents, and so on.
Thank you again Steve. I will surely recommend you for anyone that is looking for a home.
Mike and Eliza
Lakeland, FL

-----------------------------------------
Steve
I just wanted to send you a note thanking you for all that you did to ensure that we were able to finance our home Second Home in North Port, FL. Based on our credit status per a recent short sale, it obviously wasn't easy finding anyone to even take us serious much less truly try to help us as you did. It's obvious that you're a perfectionist and workaholic as it really didn't matter what time of the morning, noon or night we would have a question or need to present something to you, you would be right on top of it with a quick reply and typically a positive responses.
Your patience, professionalism and unwavering trust in us in the fact that you could help, gave us great comfort in knowing that you were working at the highest level on our behalf. And knowing that we were not spending a tremendous amount on a home, you still made us feel as if we were, based on the service you provided and the way you treated us. As for the mortgage you were able to provide, the bank of choice was praised by our closing agent as being very good to work with and based on my 1 or 2 conversations I've had with them I totally agree.
My wife and I, once again, want to thank you for helping in getting us back on track, in a beautiful home and most of all, with the respect that we felt we deserved. I will definitely continue to recommend you to friends and family for ANY mortgage needs. And we definitely will be coming back as well.
Sincerely….
Joe and Teresa
North Port, FL

Dear Steve,
I'd like to take this opportunity to thank you for the service and hard work in getting our loan to closing. Knowing how hard it is to close a mortgage loan of a business owner showing losses on a tax return instead of income, I was amazed you were able to get this loan approved when no one else even wanted to talk to us.
I'd like to point out this was not a hard money loan where interest rates are at the rate of 10%, but a mortgage loan with a bank requiring full documentation at a competitive rate.
I am very happy to recommend your services and would be glad to speak with any business owner who may be considering using you to achieve financing who does not have income on their tax returns but shows a positive cash flow.
Please provide them my contact information should they request it and I would be happy to speak with them personally.
Thank you again. It's been a pleasure working with you.
Roger and Cindy / Sarasota, FL


I want everyone to know that if there is a will, there is a way.

I had seen Mr McRory's ad for the past few years, but wanted to try him out as a last resort when I felt our situation was as strong as possible.

My wife and I had lost our first home in 2007 during the housing boom and job loss. After that, all we ever heard was that it would be impossible to ever be a home owner again.

Once I secured a good job, I did what lenders told me to do, after being rejected for mortgage loans: re-establish credit, do good with those loans, and save money.

We probably tried every 2 years to secure a mortgage with no luck at all. After each turndown, we would re-evaluate the possibility of bankruptcy since some of our friends had purchased a couple years out of ch13. The ONLY reason we considered BK was to hopefully be a home owner sooner.

7 years went by, and by then, we had paid off an auto loan, established credit, all without ANY lates, and established 401k, and a healthy and consistant income. I decided to put Steve to the test. His ads are true.. He really does answer emails and phone calls, even at 5am on Saturday!

Steve was patient with us and our situation, and immediately got the wheels spinning within the first week. WE, the rejected applicants of the past, were looking at a house with a pre-approval letter in hand!

There were a lot of hurdles with our deal, but we got into our affordable dream home with only 3.5% down plus a few other costs (appraisal etc), and it still feels like a dream everytime I wake up.

I had seriously thought to myself "if I could just find some bank to LISTEN beyond my history, and not go by those old rules, I believe we could own again."

Thanks so much Steve, this is a DREAM COME TRUE, and this is PROOF that you don't need to file any bankruptcy as long as you have good compensating factors.

Frank and Candi B
Altamonte Springs FL


Dear Steve:

I am writing to you to thank you in every way I can think of for your help and assistance in my mortgage saga. Your entire program from your realtor rebate program to the unbelievable hard work and persistence you personally put into my mortgage saga was incredible. From June 2014 to now March 2015 it has been a long hard road in today's crazy mortgage market but you were there every step of the way. Your work effort and counsel were more than anyone could ever ask for. I will use you again. I would most highly recommend you and your organization to anyone looking for the best you can get in the mortgage business. If you want to use this letter to let people know that what you say is what you do, please feel free to do so.
All the best to you and yours. It has been a pleasure.
Thanks again,
Norman/ Wellington, FL

Introducing a fresh new look for your Profile.
Click the 'Edit Profile' button below to enter 'Edit Mode' and continue the tour.