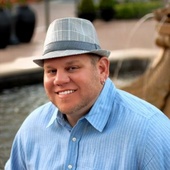 Real Estate Agent
Eric Krebs
Newport Beach, CA

—

Surf and Country Realty
I specialize in making clients happy, and getting them what they want. No job is too big or too small for me, I treat them all the same whether it is a luxury property, or first time homebuyers.
Get to know Eric Krebs
Hi. I'm Eric. I'd like to thank you, sincerely, for showing an interest in me and taking a minute to learn about who I am and what I do. Since you are on my website, there is a pretty good chance that we have already met, or at least that you have been referred to me by someone that I have worked with before, in which case you most likely already have a pretty solid sense of my work ethic, my integrity and my passion for people. If, however, this is the first you've heard of me, here is a little history about where I come from and what I believe sets me apart from a lot of people in real estate:
As you have probably deduced by now, I am a Realtor here inOrange County, where I was born and raised and have continued to reside for 36 years now (and counting!) Myfather had a little photography shop in The Plaza of Old Towne Orange where my family lived in the back. My dad didn't go to work, per se, but rather he would unlock the front door and change the sign to "OPEN" during business hours. So, I was lucky enough to spend a lot of time with my father as boy, during which time he taught me the values that he held dear in hopes that theywould help me to become a better man someday. He taught me that a small businessman can only succeed whenhe provides his customers with superior service. He taught me that being an expert at something is useless ifI don't know how to listen to the customers' wants and needs. He taught me to be upfront and honest,and to always pay close attention to the details. He taught me to communicate when I didn't know something, soI could find the answer instead of guessing. He taught me that trust is something that must beearned. He taught me that if Iwere loyal, if I treated people with respect and fulfilled my commitments tothem, customers would soon become friends. But most of all, he taught me that if I wanted to make mydreams become reality, I would have to work hard.
I got my first job at the local supermarket when I was13-years-old. Since then I'vealways had a job, doing everything from bouncer to hairstylist, trying to findmy life's calling. When I had anopportunity to get into real estate,I remember thinking to myself, "Yeah, wouldn't everyone be a Realtor ifthey could?" I mean, when I was akid I used to have my mom drive me around to open houses on weekends forfun. I just loved the way everyhouse had it's own unique personality. From the antique bungalows of Old TowneOrange to the vast ranch-style estates inthe foothills to the beautiful beachfront homes on the coast – I felt like eachone was the embodiment of a dream that I could actually see and touch andfeel. I have since realized thatall kids don't necessarily feel the same way and that I have, in fact, found my passion.
It is this love for what I do, combined with my genuineinterest in people and that hard work ethic that I got from my dad, that hashelped me to be successful. Idon't work for myself, I work for my clients and my success is defined by theirhappiness. Let's face it, nomatter the size of the pocketbook or value of the property, purchasing a homeis one of the biggest decisions most people will make. I've worked with buyers and sellers in a wide array of home sales and purchases,and I've learned that each transaction is unique and that there are alwaysgoing to be unforeseen challenges. That is simply the nature of anything that involves such a large amountof money changing hands. As aRealtor, it is my job to look out for the best interests of my clients. Understanding what they want and whatthey're willing to give up to get it is what gives me the fortitude to fighttooth and nail for them at the negotiating table. It is my experience in seeing these large transactionsthrough to the very end that allows me to help my clients feel comfortablethroughout the process. I striveto provide them with the peace-of-mind that they are not alone and that I amwith them each step of the way until the deal is done.
If you are interested in purchasing or selling a property, Iwould love to have an opportunity to meet with you and see if I can earn yourbusiness. I am a member of theNational Association of Realtors, as well as the California Association ofRealtors. I have worked withfirst-time buyers, as well as with the sales and purchases of multi-million dollarproperties. I have experienceworking with investors, home-flippers, retirees, short sales, REO's, 1031 exchanges and regulareveryday folks…and I'd love to work with you, too!
Sincerely,
Eric D. Krebs
Eric Krebs's Blog Posts
Home Buying
–

almost 10 years ago
Home Buying
–

almost 10 years ago
Real Estate Market Trends
–

almost 10 years ago
Home Selling
–

almost 10 years ago
Introducing a fresh new look for your Profile.
Click the 'Edit Profile' button below to enter 'Edit Mode' and continue the tour.