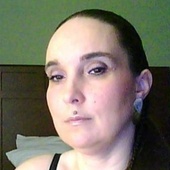 Services for Real Estate Pros
Mary Ellen Elmore
Eight years experience. Detail oriented. Reliable. Professional.
Get to know Mary Ellen Elmore
Mary Ellen Elmore has eight years experience as a Notary Signing Agent. She has completed error-free signings for title companies, escrow companies and signing services.
Mary Ellen has experience closing many types of loans: first and second mortgages, open-ended credit lines, HELOCs, balloon mortgages, reverse mortgages, purchases, construction loans, rental properties, time-shares and interest-only loans, SBA loans, adjustable rate mortgages, Veteran's Administration loans. You can rest assured that Mary Ellen knows how to handle your documents completely and accurately.
Mary Ellen is also experienced with Durable Powers of Attorney, wills, Limited Powers of Attorney, Affidavits, DMV/Department of Safety documents and all other legal notarizations. She has experience in the following special settings: jailhouse, hospital, nursing home.
Mary Ellen has a reputation for being detail oriented, reliable, prompt, competent, professional and courteous.
Mary Ellen is available within a 30 mile radius (one way) of 37137. Please see below for a complete listing of areas covered including ZIP codes, cities & counties. Hours of availability are Monday thru Friday 6 p.m. to 10 p.m. and all day Saturday & Sunday.
She takes pride in her work and understands that she is, in many instances, the only person that will have face to face contact with the borrower(s).
After accepting the assignment she uses several different tools to locate the address of the meeting place and uses her extensive knowledge of the area she services to decide which is the best way to arrive at the appointed meeting location. Within 30-minutes she has contacted the borrower(s) and verified directions and the appearance of the borrower(s) home. This is always a big help in locating the home itself.
During this initial phone conversation she discusses the following items with the borrower(s):
· To have their loan officer's after hours contact information readily available.
· That she will need to collect copies of the photo identification and still see the actual identification.
· If they need to send in an amount of monies, to please have a Certified Cashier's Check ready.
· Provide contact numbers just in case something happens (emergencies do arise).
Once the documents arrive, she goes over the electronic file reading all included instructions and making sure the documents that are required are not possibly missing from the file.
All documents are printed and double checked to make sure they printed in the correct numbers and properly. A second set of documents is printed for the borrower(s).
She always dresses in casual business attire. No jeans, shorts, sandals, low-cut tops, miniskirts or other inappropriate attire is worn.
No legal advice is ever given. All questions the documents themselves cannot answer, the signing is stopped so that the borrower(s) can call the loan officer and have the question(s) answered.
After the closing but before leaving, all documents are gone-back over to double check for all needed signatures, notarizations and filled in blanks.
The documents are dropped in the nearest drop box with the quickest planned pick-up.
You are notified, per your instructions, when the signing is finished.
Mary Ellen Elmore's Blog Posts
Certifications
First Motgage Second Mortgage Purchase Construction Re-Fi HELOC Piggyback FRM's ARM's Balloon FHA VA Reverse Mortgages Investment Property Business SBA
Introducing a fresh new look for your Profile.
Click the 'Edit Profile' button below to enter 'Edit Mode' and continue the tour.