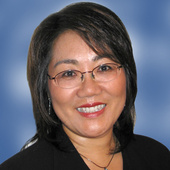 Real Estate Broker/Owner
Shirley Chow
Manhattan, NY

—

NY Best Homes Realty
Licensed R.E. Broker/President NYRS Fine Homes International Specialist 美國資深房產投資專家-華人金牌房产经纪, 精通中英文, 提供全方位投資置業服務, 專業买卖曼哈顿豪华公寓,商业楼,长岛富人区 - 名校豪宅! EB-5投资移民一站式服务
Get to know Shirley Chow
Licensed Associate Broker 美國–‡(NYRS) New York Residential Specialist
Fine Homes International Specialist
Languages Spoken: English, Chinese, Mandarin
Recognized as a Top Producer, in Manhattan and Long Island

Meeting Your Needs... Achieving Your Goals

A multi-talented and personable licensed real estate agent in the industry. Shirley carved out a unique niche in the New York metro market and has met with continued success even in this unstable economic environment.

Shirley has earned her place among the top dealmakers in Great Neck, New York. Beyond possessing a talent for understated modesty, she has a powerful source of knowledge compounded by her fluency in Mandarin and English, valuable assets for her everyday business. With a strong portfolio of transactions to her credit, Shirley uses a unique hands-on approach to technology, including web-based marketing and strategic branding, to promote her client's properties.

Shirley is active in the Manhattan Condo and Co-Op market, focusing in Midtown, Upper East Side, and Downtown Manhattan, in addition to Long Island Great Neck, Manhasset, Jericho, Sands Points, Old Brookville and Old Westbury.

Shirley brings extensive knowledge and expertise to buyers and sellers alike. As a Home Specialist, Shirley is equipped with state-of-the-art tools and an inherent understanding of the residential real estate marketplace. This proficiency, combined with the NY Best Homes Realty Experience, is the all encompassing approach Shirley uses to deliver the most effective marketing & sales services to every home buyer and home seller. With the execution of the Guaranteed Sales & Marketing Plan, Shirley is able to identify unique opportunities for her clients for both primary residences and investment properties while educating them about the buying process.

A graduate of Shanghai Medical College in China, an expert Graphic/Web Designer and Instructor, as well as a Licensed Associate Broker, Shirley has an extensive background and a fulfilling education that provides far reaching networking advantages.

Shirley resides in New Hyde Park with her husband Tai, a civil engineer, and their two children. She is also an active community participant as a board member of the Chinese American Association of North Hempstead, a member of the Herricks School District Math Committee, and longstanding member of the Church in New York City.
    欢迎光临纽约百佳地产网﹐我们地产代理是中国人(海外华人)-美国资深房产投资专家, 精通中英文, 地产经验丰富, 认真严谨, 对市场信息了如指掌, 办事效率高, 市场研究彻底, 立足于高科技前卫. 我们的优势是拥有一个庞大的房地产数据库, 几乎涵盖全纽约市, 长岛的房地产市场。为华人提供重要地产信息和提供全方位投资置业服务. 我们服务的中国客户从纽约市, 长岛, 曼哈顿到海外中国, 香港, 台湾, 新加波具有很好的口碑, 是顶尖优秀地产专家.  我们经常代理客户买卖豪宅物业,包括热门地段如上东城(Upper East Side)、上西城(Upper West Side)、中央公园(Central Park)、哥伦布圆环(Columbus Circle)、克林顿 (Clinton) 、 第五大道(Fifth Avenue) 、金融区(Financial District)、炮台公园地区(Battery Park City)等。 长岛富人区的名校豪宅则包括有大颈(Great Neck) , 曼哈赛特 (Manhasset) 沙点 ( Sands Point ) 杰里科 (Jericho) , 旧韦斯特伯里( Old Westbury) , 布鲁克维尔( Brookville) ,另外还有纽约上卅威彻斯特郡 (Westchester County) 的名校Scarsdale等豪宅。  美国纽约曼哈顿(Manhattan)﹐ 长岛(Long Island)是世界上最让人羡慕的地址, 她不仅是全世界文化金融中心, 更是高财富人士的品牌毫宅居地.  公司的服务项目包括纽约曼哈顿康斗曼哈顿豪华公寓及商用楼宇买卖, 长岛顶级美景豪宅-长岛一家庭及多家庭地产买卖投资, 售後出租服务等,亦提供一条龙式的服务: 我们的合作伙伴包括专业海外税务顾问、房贷经纪人(为海外或本地投资者寻找最优惠的按揭贷款)、物业契约律师及会计师等。  纽约百佳地产网是您投资曼哈顿,长岛的桥梁!  服務范圍  ★ 中文服务★ 專售纽约曼哈頓康斗曼哈頓豪華公寓﹐ ★ 長ÃÃÂÃÂÂÂÂÂÂÃ