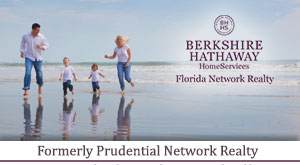 Get to Know Pam Belcher, Realtor
As a resident of the greater Jacksonville area for over 25 years I have had the privilege of watching Jacksonville grow into a great city I am proud to call home! I have extensive knowledge of Jacksonville and fast growing St. Johns county, including thecommuities of Aberdeen, Durbin Crossing, Julington Creek Plantation, and Nocatee. 

As a Realtor, I provide my clients with state-of-the-art web tools and marketing needed for an advantage in the market. In addition to being a Realtor I am also a certified Home Stager, and have successfully run my own staging business since 2006. I offer complimentary staging consultations to everyone who lists their house for sale with me. 

When I am not working I enjoy spending time with my family. I also love decorating my house (and anyone else's), playing tennis and traveling. 
Certifications
In addition to being a licensed Real Estate Agent I am a certified home stager. 
Nancy Babineaux
02/24/2014
Pam was relentless in finding a property within my budget and expectations. She never gave up and we saw a lot of properties. Then the perfect house was found! The seller wanted to close before the end of 2013 and it was November! She made it happen. I moved in on December 20th and had Christmas in my new home with my family present. She is very professional and sincerely interested in finding the right house for the right person. She made it fun and tireless. She never gave up and because of that, I am very happy to be in my new home.
Lynne Stradley
12/03/2013
We came to Pam with a very challenging assignment! We had a defined budget and specific 'must haves'. Not only did Pam unflinchingly accept the task, but handled the work beautifully. During the course of finding our new investment property, she was required to deal with emotionally invested owners, sellers in other states, other real estate brokers/agents and tough negotiators. All this said, the final proof was that we obtained the property we wanted at a price less than we were willing to pay! If you are looking for a solid, thorough real estate professional who goes the extra mile, then Pam Belcher is the agent for you!
Marjorie Muscudere
08/09/2013
She always answered her phone & if you left a message she responded promptly. She was extremely thorough with every detail. She was very pleasant to deal with and made the transaction go extremely smooth. We are from out of town and much was done over the phone & via email. She was efficient & kept us informed as each step progressed. I would highly recommend Pam. She is polite, professional & efficient.
Anne Marie Cunha
08/08/2013
Pam was awesome from day one! She knew that I was looking for a townhouse and the minute one became available in the area that I was interested in, she called me and set up to go see it that day. She was great throughout the purchasing process and kept us up to date and well informed with everything. I strongly recommend her to anyone and would work with her again if I were in the market to purchase or sell a home!!
Mario Quiroga
05/08/2013
Working with Pam was a great experience and made my whole purchasing process very simple and easy. We were able to close in three weeks and with no hassles. She communicate very effectively with the selling broker and the process was like a breeze. Pam is extremely professional and you can rely heavily rely on her can do attitude. I strongly recommend her for anyone looking to sell or buy a property.
Rick Fedyna
04/30/2013
Pam took the time to listen to my needs, and give me suggestions pertaining to my needs. When others wanted to just show homes and not know about them, she took the time to eliminate the properties that were not either in my budget, size or requests.
format_quote
Turning real estate dreams into reality.