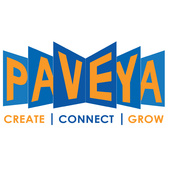 Services for Real Estate Pros
Paveya Marketing
Paveya - Create. Connect. Grow - A Digital Agency
Kitty Hawk, NC

—

Paveya Real Estate Marketing
Paveya is a web design and Internet marketing company that works with small to medium-sized businesses, specializing in Real Estate.
Get to know Paveya Marketing
Paveya is a web design and Internet marketing company that works with small to medium-sized businesses, specializing in Real Estate. We pride ourselves on providing the very best personalized solutions to our customers.
We specialize in search engine optimization, social media management, and web development services to help your company build the very best Internet presence.
We currently have solutions and talented professionals to assist your company with:
Web Design Strategy and Planning Web Development e-Commerce Content Management Pay-Per-Click Advertising Social Media Personal URLs (PURLs)
We work with you to make sure that you have the very best solutions available to meet your companies unique Internet needs. We can assist you from the initial creation of a great website all the way through the promotion of your site to reach the top of the search engines.
Paveya has assembled a professional team that includes copyrighters, graphic designers, branding experts, web designers, database programmers, and direct marketing professionals that are focused on one task: helping our customers succeed. Unlike other companies that simply make claims, Paveya produces results. We are one of the fastest growing internet marketing and web design companies because we understand that our clients employ us to deliver results.
We also understand that knowledge is power. Our talented team will work with you to ensure that you fully understand the Internet marketing, strategic deployment and marketing strategies that we develop with you. We are proud of our customers' success and will do everything we can to ensure your online efforts are successful.
If you want to grow your company's future, we are ready to help you today.
Certifications
Internet Marketing Creating a Website is Only Half the Battle.
Some aspects of your site that we will modify in our web page optimization process include:
HTML page titles, meta descriptions and meta keywords Keyword density Alt tags, images, and names of links Positioning of important copy Prominence of keywords File names Proper copy in the headline Internal linking structure
Web page optimization is not a simple process, and with continual changes in the search engine positioning, it is not a one-time process. At Paveya, we will continually develop new and exciting ways of getting your company positioned high in the search results.
There are many factors to play into how your website ranks in web searches. Paveya will improve the ranking of your website in the search engine and drive relevant traffic to your site as a result.
From branding and marketing to personalized search engine optimization, Paveya's personalized solutions are here to take your business to the next level.
With your audience identified, we will work with you to engage this audience with a strategy that pays special attention to three key elements:
Identifying what your target audience wants to talk about. Identifying social media sites your audience is having those conversations. Reasuring the success of your engagement with that audience Our team of professionals can then help you actively implement your social media strategy. We can assist you with everything from setting up your social media accounts to implementation of your social media campaigns. From branding and marketing to personalized social media strategy, Paveya's personalized solutions are here to take your business to the next level.
Testimonials for Paveya Marketing
Phyllis Cole, Broker-In-Charge, BD&A Realty and Construction

07/01/2013

BD&A Realty (Web Design): "Paveya's in depth knowledge of the real estate industry make us feel at ease when we work with them. We were thrilled to see their top notch designs to showcase our prestigious communities/developments."


Anita Baughan – Johnson, Burgess, Mizelle & Straub LLP

06/01/2013

Johnson, Burgess, Mizelle & Straub LLP (Web Design/SEO): "The professionals at Paveya showed us the benefits of having content management and their world class design capabilities. With their On-page Optimization package Paveya helped Johnson-Burgess rank in the top 10 for keywords pertaining to our business."

Lindsey Jagucki, Owner. Outer Banks Popcorn Shoppe

05/01/2013

Outer Banks Popcorn Shoppe (e-Commerce): "After meeting and collaborating ideas on how the shopping cart should work to make my e-commerce work wonders for my business. They listen to every dream you have for your website. Which they certainly have done for me!"

Diane Nordstrom, Director of Travel and Tourism, Currituck, NC

04/01/2013

Buy Local (SEO/SMO): "Paveya plays an integral part in social media marketing for the Buy Local Currituck campaign. By optimizing our website, they have been able to increase our page rank in search engines, resulting in more visitors to our site."

Introducing a fresh new look for your Profile.
Click the 'Edit Profile' button below to enter 'Edit Mode' and continue the tour.