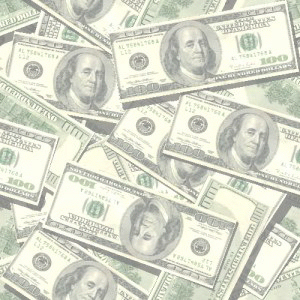 Get to Know Joseph Campbell
I grew up in Central Texas in a once small town originally called Waterloo; later to be known as Bubbaville or more commonly known as South Austin. I went to school in Austin, and eventually got a job at the semiconductor manufacturing division of Motorola. I had some skill at programing but was curious about hardware and electronics, so I joined the Marine Corps for 5 yrs and maintained Aviation electronics. I returned to Austin and Motorola, and signed on for Reserve duty with the Air Force for 4 more years where I continued to keep my tech skills sharp. While rising in the Technical ranks of Motorola and getting some good business education, I began my study of Real Estate and Finance at the local community college. I started investing in real estate in the mid 1990's and started managing doors and dealing with Tenents and Toilets and Trash...That was a real education... Today, I am on the other side of the equation. I have sold all my hard assets and now I am a full time, nation wide Private Lender and non-performing note buyer on residential and commercial properties for my own protfolio. 
I am the member owner of PCF Associates, LLC. We provide a Business to Business (B2B) loan to Real Estate Investors (REI) on non-owner occupied investment properties in most major US markets. We can fund 80% of the Purchase price or 65% of As-Is Appraised value, whichever is less. On a Rehab, we can fund 55% of the After Repair Value (ARV). We can refinance 50% of the equity on existing Investment non-owner occupied property. We mainly focus on SFR but we can fund Single family1-4, Multi-family, Commercial, and New construction. http://www.ThePrivateMoneyLoanLenders.com If you have a performing or non-performing note to sell, I would be more than happy to give you a valuation and make you an offer. Contact: 844-REI-CASH or IgotCASH@ThePrivateMoneyLoanLenders.com
Certifications
Mortgage Broker
Mortgage Lending
Hard Money Lending
Raising Private Capital
Buying Promissory Notes
Wholesaling
Rehab Lending
Skills
Secondary Markets,
Real Estate Finance, Loan Origination & Quality Control, Loan Servicing, Loan Closing, 
Real Estate Investment, Real Estate Development, Real Estate Appraisal, Real Estate Inspection, Real Estate Marketing,
Real Estate Principles and Practices, Law of Agency, Law of Contracts,
Business Management, Real Estate Brokerage
Fundamentals of Building Construction, Residential Concrete
Computer Programming and Security, Critical Infrastructure Protection,
Electrical and Electronics
Thruston Griffin - Manager at CPS Energy - Thruston was Joseph's client
07/08/2010
Joseph joined our team at a critical moment and was able to make a huge impact on our programs and policies. His suggestions were well thought out and in line with the direction we needed to be heading.
format_quote
No thanks from Banks? Bad Credit, No Credit? No Problem... Good Deals will get funded. Just bring us the deal. Short term, interest only loans for non-owner occupied prop., no early payoff penalties.