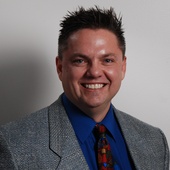 Services for Real Estate Pros
Mark Darner
Denton, TX

—

Phoenix Company Fast Credit Repair
Bonded---State Registered www.PHXFast.com 214-227-9644 CALL NOW
Get to know Mark Darner
Programs Starting at $49 Monthly
90 Day Programs Available
Debt Elimination &
Credit Repair Services
No Enrollment Fees
No Setup Fees
No Activation Fees
We help you select the program
that is right for you.
What is a FICO Credit Score?A credit score is a number generated by a mathematical formula that is meant to predict credit worthiness. The most common of the credit score standards is the FICO score by Fair Isaac. The FICO score ranges from 350-850 and is intended as a predictor of whether or not you will be 90 days late on a loan obligation. Typically calculated as:1. 35% - Payment History2. 30% - Debt Ratio3. 15% - Length of Credit History 4. 10% - Types of Credit5. 10% - Number of Credit Inquiries To maximize increases to your credit scores, we typically recommend adding trade lines to your credit files to improve your debt use ratio, #2 as listed above. For more information regarding trade lines, Tradelines Service Features · No enrollment or initiation fees- All fees are for service. · Toll Free support-We include toll-free support as well as automated email updates at no additional cost to you. · Pay as you go -Service are billed after having been performed. No Advance charges. · Surety Bonded Service- We are Surety Bonded for your protection. · State Registered Service- We are registered with the Secretary of State of Texas to perform the services listed herein. Phoenix Company Debt Settlement Program •In a Debt Settlement program, most pay back an average of 40-50% of their total debt, including all agency fees as well as accruing fees and interest. This 40-50% figure is based on your starting balances. •Certified Debt Specialists often are able to obtain total settlements including fees in the 40% range when the client factors are just right. •Most clients are able to liquidate their debt in 2 to 3 years vs. 5 to 6 years in the Debt Management Program. •The Debt Settlement Program monthly payment is usually smaller than a Debt Management Plan payment for the same initial debt. •Debt Settlement has a major impact on good credit, lowering FICO scores while in the program, but may improve credit for people that are 6 months or more past due. This improvement in credit profile is caused by bringing outstanding balances down to a ZERO balance. •Our Debt Settlement Program is a client driven program and we are not affiliated with your creditors. Results are focused in the best interests of the client. •Fees are spread out over time, usually 12-36 months, depending on the length of the program. •Client's debt is paid off in anywhere from 18 - 48 months depending on client cash availability and initial debt load. •Will receive an 'open delinquency' on your credit until debts are settled. •You may ultimately pay only 40% to 50% of your outstanding balances.* * Individual results may vary and are based on successful completion of the program. A debt settlement program does not assume or pay any consumer debts. After completion of the Debt Settlement Program we recommend for most clients credit repair to restore the accuracy and verifiability of reported credit history. Credit Repair Information Credti Repair Service Includes · Unlimited Disputes- No matter how many items we have to dispute, you will only be charged our low monthly fee. Dispute is only one of seven score improving actions. · Security locking- Against unauthorized information release and promotional inquiries. · Goodwill interventions- Recommended for mild late-pay accounts, this intervention leverages your fiscal relationship with your creditor in an effort to positively impact the record and reporting of your credit. · Debt validation- Recommended for certain charged-off and collection accounts. This intervention affirms your Federal Consumer Protection Rights by demanding a complete accounting of the listing or its removal. · Cancel anytime-We charge for our services one month at a time, only after work on your case has been completed. While we recommend retaining the services of our firm for at least 6 months, you are free to cancel the service at any time without penalty or further obligation. • New book by Mark Darner- At your option, the new book "Real Credit Repair"- The way the professionals do it! 350 pages. Additional charges apply.
Check out my credit repair service at www.PhxFast.com
Check out my new book at www.Amazon.com
Helping get borrowers qualified.
Visit us on the web at www.PhxFast.com
Certifications
Debt Elimination & Credit Repair
Introducing a fresh new look for your Profile.
Click the 'Edit Profile' button below to enter 'Edit Mode' and continue the tour.