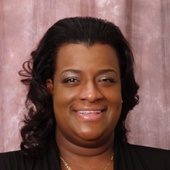 Mortgage and Lending
Salwa Rahim-Dillard
NMLSR 225980
Get to know Salwa Rahim-Dillard
Salwa is a well-respected and seasoned professional who created over a dozen trainings and authored Rescinding the Recession: Savvy Mortgage and Real Estate Professionals' Guide to Financial Freedom During Hard Economic Times.
Salwa holds a Master of Arts in Human Performance & Training and was acknowledged as Governor State University's College of Arts & Sciences 2013 Distinguished Scholar. As a member of Lambda Pi Eta Honor Society, Salwa graduated Summa Cum Laude with a 4.0/4.0 GPA in graduate school; and graduated Summa Cum Laude from DePaul University with a Bachelor of Arts in Entrepreneurship. Salwa is committed to lifelong learning and will purse a Ph.D. in Values-Driven Leadership in 2015.
Salwa resides in Illinois with her husband and two children and is impassioned about creating educational opportunities, supporting community development and disseminating the imperative for social responsibility and diversity and inclusiveness in all walks of life.
As an active board member of Jack & Jill of America, Bridging the Gap and Alpha Kappa Alpha Sorority Inc., Salwa creates and implements programs that revolve around the premise of helping diverse communities and people thrive.
Certifications
A few testimonies received over the years...
"As a real estate attorney, I have represented several clients who have secured mortgages through Accurate Mortgage. Salwa and her team are extremely professional and quick. They will do everything in their power to close the deal at the right interest rate for the client. I have seen them tackle files that other lenders have rejected and find financing when other brokers could not. If all my clients used Accurate Mortgage, my job would be 100% easier."
T. Glass, Chicago, IL When my wife and I bought our home we went through Accurate Mortgage Corporation and got treated like royalty. They were friendly, professional and knowledgeable. Unfortunately, three years later my wife passed of breast Cancer at the tender age of 34. We had three kids and I had no idea how we were going to make it without my wife. As soon as Salwa found out she and Deon called me, attended the funeral and offered to refinance me to get me a lower rate and pull cash out with no fees, not even a credit report fee. In fact, Salwa paid for my appraisal out of her pocket; worked with the lender to get all their fees waived; and even arranged for the title company to waive all their costs. Words cannot express our gratitude to Salwa, Deon and Accurate Mortgage Corporation. They are truly the best!S. Elston, Dixmoor, IL I've used the services of Accurate Mortgage several times and each experience was great! The staff always responded quickly to my phone calls, faxes or emails. I was most impressed with the personalized service and individual attention I received. I had the opportunity to work directly with Salwa Rahim, the President, who would always research several options for me and advised which ones were in my best financial interest according to the goals I had previously set. A few months ago, one such option was given to me and the brokerage didn't receive a commission. This was a true indicator of the integrity of this brokerage firm by putting clients' needs and interests ahead of their financial gain. This is why I have referred and will continue to refer others to Accurate Mortgage. Sincerely,Narin B. Trent "As a real estate professional, I found Accurate Mortgage Corp. to be among the most thorough and professional companies I have had the pleasure of working with. They believe in crossing T's, dotting I's and working to meet the needs of their clients." K. Ismail, Chicago, IL I could talk for days about good people and good service but I'll be brief as possible. It is so hard these days to find "caring" people when it comes to buying a new home or refinancing. From past experience, most mortgage brokers that we've dealt with have the "What's in it for me" kind of attitude. But, my husband and I didn't have that experience with Accurate Mortgage. The service was performed in a very professional manner. The information provided was very clear and was done in a timely, organized fashion. Questions were answered in terms where we could understand them. And, no matter how many times we asked the same questions, they were answered them as though it was the first time being asked! I'd recommend Accurate Mortgage as the place to go for organized, timely and satisfactory services. Buying a new home or refinancing is stressful enough. But, Accurate Mortgage made it a VERY pleasant experience! Mical and Lorine C., Hillside, IL "I've worked with Salwa for over 6 years now on numerous properties and she has never let me down. She has a very pleasant attitude always, very knowledgeable on the different products available and she works very hard to get the right deal for you. She has gone well over here duties as a broker to assist me with acquiring the properties I have. I am extremely greatful to be able to work with Salwa. If you are looking to purchase or refinance your property, I highly recommend Salwa Rahim." Top qualities: Great Results, Expert, High Integrity Donald P Cheatham II, Atlanta, GA My scores had dropped drastically because I went to several other lenders in an effort to get a lower rate with 0 points. Unfortunately, each lender pulled my credit to the point that I was no longer eligible for the rate they initially quoted. That's when my colleague referred me to Accurate Mortgage Corporation. After just 1 week Salwa was able to get me a better rate than any of the previous lenders, regardless of my lower score. Now I know, I'd rather pay for perfection than get havoc for free. Mr. and Mrs. D. Lepinski, Calumet City, IL Salwa & Deon, owners of Accurate Mortgage Corporation, are the most diplomatic, thorough, and responsible people I have ever worked with. They were prompt, accurate & informative in every aspect of my refinance. They were tireless in their efforts to obtain the best financial option for my situation. At one point, I asked them if they ever got any sleep!! I consider them to be the consummate mortgage brokers, but more importantly, they are outstandingly wonderful human beings. They have my highest regards!!!Kisha Johnson-Smith, Chicago, IL Recurring client "Thanks for your high level of service and expertise. It was just a couple of years ago when I started to rebuild my credit, finances, and my investment portfolios. After becoming extremely frustrated one of our sorority sisters referred me to you. I have not looked back!!! You worked diligently to help me clean up my credit. I've since eliminated approximately 98% of my credit card debt, rebuilt my credit, rebuilt my investment portfolios, and off to a new start. I could not have done it without your guidance. I will continue to advise others to seek your guidance as well before paying for credit counseling and repair. You are on our side and I thank you!!! " Your soror and friend, Cassandra M. Sappington "Working with Salwa and Accurate Mortgage was truly a pleasure. She made great efforts to make the process as smooth as possible and worked with us to get us the best mortgage possible. She also made sure to stay in communication and made herself very accessible to us." Mr. and Mrs. M. Moore, Chicago, IL My husband and I decided to refinance the mortgage on our building last year. After shopping around for a fixed mortgage, we thought we'd have to settle for an adjustable rate mortgage to get the financing rate that we wanted. My sister-in-law suggested that we call Accurate Mortgage, and I'm so glad we did. We were absolutely shocked when Salwa was able to get us a fixed mortgage rate even lower than the ARM we had been considering. Accurate Mortgage made the whole process so easy and they saved us thousands of dollars. H. Cannon, Chicago, IL My experience with Accurate was exceptional. I thought my first home purchase would be a daunting task but Accurate employees helped me every step of the way. The personal attention was invaluable. Accurate Mortgage Corporation made me a home owner, educated me about various options and put me at ease throughout the entire process. Thank you Accurate Mortgage! Mr. and Mrs. El-Amin, Chicago, IL Working with Salwa Rahim has been a true blessing; she makes you feel more like family than a client. T. Causey, Chicago, IL Salwa and the loan officers at Accurate Mortgage were very friendly, professional and knowledgeable. I will continue to use them for my real estate transactions. W. White, Chicago, IL I absolutely love Deon and Salwa. They always take great care of me, my husband and our clients. I will never use another mortgage company. They are our brokers for life. N. Borland, Realtor, Waukegan, IL I can't thank Salwa and Accurate Mortgage enough. They helped me finance my dream home. They were detail oriented, persistent and very knowledgeable about mortgage and real estate. They were able to give me detailed information that my Realtor and attorney had no knowledge of. They're great! C. Johnson, Chicago, IL Deon, Salwa and the processors at Accurate are the best at what they do! I refer all my tax clients to them. They helped me finance my home, investment properties and commercial property. Very seldom do you run across people that truly are genuinely good people. Everybody I refer to them love them. You can't go wrong when you get your financing done through Accurate Mortgage Corp. D. Fouch, Chicago, IL Deon helped me clear my credit and buy my first home. I never thought I would be able to own a home. Now I own several properties and have rent paying tenants. Accurate Mortgage has some great programs and even better customer service.S. Seals, Chicago, IL I am a retired Realtor and have been an investor and landlord for many years. I have had the distinct opportunity to work with Accurate Mortgage on several transactions. They earned my loyalty on my first transaction. Salwa not only helped me negotiate closing cost assistance, she waived one of her fees and got me an interest rate 1% lower than any other lender I had previously went to.C. Whittington, Waukegan, IL As a senior citizen I worry about people trying to take advantage of me. But Deon is such a honest and nice gentleman that he put me at complete ease. Plus I have the best mortgage terms that I've ever had in my life.A. Davis, Chicago, IL Deon is the first loan officer that I have trusted and liked. I have owned my home for 15 years, but was nervous to refinance because every loan officer I met told me one thing, then wanted me to sign documents saying something else. Thank God I found Deon. Everything was just as he said. I was able to pull cash out and get a 5.5%.Ivan Hemmah, Sauk Village, IL I am a blind senior citizen that was in desperate need of refinancing my mortgage. Deon and Salwa came highly recommended by my friend. Deon and Salwa were professional and nice enough to come to my home to take my loan application. They explained each document thoroughly. I was very pleased with my rate and amount of cash out. Deon and Salwa even used a title company that was experienced with closing loans with the blind. Thank you. E. Riley, Chicago, IL Deon and Salwa helped us buy our first home. We have since followed their advice, and our scores have increased over 100 points and now we have an even lower rate. Our only regret is that we did not meet Deon and Salwa seven years ago, when we first I tried to get a mortgage. Mr. and Mrs. Hamberlin, Chicago, IL My experience with Accurate Mortgage was a very warm and satisfying. They answered all of my calls and questions quickly and honestly. After going to three other lenders, I knew Accurate was the one I needed to go with. N. Wilkerson, Chicago, IL Mr. Deon helped me and my wife obtain the "American Dream" of home ownership. He and Ms. Salwa were honest, hard working and friendly. They knew about everything that we read in the newspaper. They really worked to satisfy us. You should definitely choose Accurate Mortgage. Mr. and Mrs. J. Yacoub, Mt. Prospect, IL Accurate helped me become a homeowner with a mortgage payment I can afford. They'll help you too! E. Retana, Waukegan, IL When I refinanced my home I had a the following concerns; I wanted a lower rate, cash out, too much debt, wanted to buy another property and an unexpected collection pop up. However, Deon was great. He explained everything to me and put me in a mortgage that fit all my needs. E. Martinez, Sauk Village, IL
Introducing a fresh new look for your Profile.
Click the 'Edit Profile' button below to enter 'Edit Mode' and continue the tour.