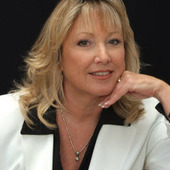 258258
Education & Training
Carol Mazur
Real Estate Coaching * Top 10 Systems for 50 Sales
Belford, NJ

—

The Top Producer Group
Top Real Estate Coaching - Top 10 Systems for 50 Sales. Become a High Volume Top Producer! Call 973-310-4545, Today.
Get to know Carol Mazur
Carol Mazur is an accomplished real estate success trainer, speaker and coach from the NYC area that currently resides in Wilmington, NC. She has perfected her craft over her 30 year sales career both as an award winning Realtor® and a sales training director. Her innate love of learning contributes to her ability to implement new and improved ideas and share the results. Carol has a deep respect for real estate professionals. She achieved her success the hard way, making mistakes until she discovered what worked. She is devoted to making life easier for other real estate professionals.Well-known for running an innovative "Success Center" Carol implemented an ACE sales program for 300 real estate brokers and formed coaching groups with her graduates. Impressed with the amazing results of these accountability groups, she took the opportunity when given to form her own company, The Top Producer Group, LLC, and named it after her goal oriented friends. Her business philosophy is simple "incredible results can be accomplished with a little bit of caring and a lot of accountability".
Carol Mazur is a Star Power fan that has worked with serious Superstars.  She has also been honored to collaborate on a daily basis with high achieving brokers and teams such as The Beth Fortunato Team, The Alex Paen Team, The Melanie Cameron Team and hundreds of others.  Together they shared ideas, tested cutting edge technology and had fun implementing new successful systems.
Carol Mazur can help you focus on results so that you too can be or remain in the top 10 and 20 percent of your local marketplace. On January 1, 2011 www.TheTopProducerGroup,com will be offering a limited number of coaching clients the opportunity to work directly with Carol to help create wealth - whether it be monetary or the wealth of discretionary time. 
To add your name to  the waiting list for Carol's coaching and check pricing feel free to contact her at www.TheTopProducerGroup.com.
Testimonials for Carol Mazur
Joanne Platz, Broker-Sales Associate, Coldwell Banker Riviera Realty, Inc.

12/05/2009

"Carol is a consumate professional in the Real Estate field. You can trust her to keep your best interests in mind throughout any real estate experience. Carol is truly dedicated and committed to her endeavors. I would welcome an opportunity to work with Carol now or any time in the future."


Linda Snow, Director of Sales and Marketing, Coldwell Banker Sea Coast Realty

09/29/2009

"Carol Mazur is one of the most intelligent, creative, exciting teachers I've know. Carol has the gift of bringing real estate alive in the classroom with a credibility that springs from her 30 years of experience as a REALTOR. Carol motivates her students, encourages them when they falter, guides them along the way and spreads their good news throughout the entire organization when they accomplish their goals. We are all very luck to have Carol Mazur as a collegue."

Harvey "Hutch" Hutchison, Ed.D., Broker, Coldwell Banker Sea Coast Realty

09/25/2009

"Carol has an in-depth knowledge of the real estate industry and has the ability to turn that knowledge into carefully crafted training."

Cheryl Kuntz Lowery, Broker, Coldwell Banker Sea Coast Realty

09/14/2009

"I would recommend her if you ever get an opportunity to take one of Carol's classes. She knows her stuff. She is well informed and will help you in any way. Thanks to Carol for all she does!"

Chloe Gant, Managing Broker, Coldwell Banker Sea Coast Realty

09/14/2009

"Carol is a fantastic trainer. She is energetic and enthusiastic! She has great results with both new agents and agents who have been in real estate for years but want to take their business to a new level. I would highly recommend Carol as she is a great resource for agents and managers alike!"

Tricia Urban, Your Trusted Real Estate Adisor, Coldwell Banker Sea Coast Realty

09/11/2009

"What a bundle of energy and knowledge! Carol lights up the room when she gets started motivating and sharing her volume of expertise. I see a higher calling! High five to you, Carol! I am so glad to have you with us!"

Karen Patrick, Realtor, Coldwell Banker Sea Coast Realty

07/10/2009

"Carol came to Sea Coast to head up a new training center and has done an incredible job. She is constantly providing old and new agents alike the means and resources to help us become more knowledgeable and successful as professionals in our field. Carol contributes greatly to the management team that guides the number one real estate company in Southeastern NC. Thank you Carol, for all you do!!"

Lynne Shaw, Broker-residential/commercial, Coldwell Banker Sea Coast Realty

06/25/2009

"Carol is an excellent teacher, and has been a great asset to Coldwell Banker Sea Coast Realty. I just attended one of her classes, and really learned a lot from her. She's been in the business for years, and can relate to every aspect of real estate! A great sense of humor is part of her teaching method, which keeps you laughing and participating through the class."

Jessica Riffle Edwards, Real Estate Broker/Realtor, Coldwell Banker Sea Coast Realty

06/01/2009

"Carol is amazing! She is constantly on the cutting edge of new marketing and education for all the agents at Coldwell Banker Sea Coast Realty. Her insight and knowledge has been and will continue to be a direct benefit to my success! I highly recommend Carol!"

Sean Skutnik, Realtor/Broker, Coldwell Banker Sea Coast Realty

05/29/2009

"Carol's abilities and track record are proven! She does a great job helping good Realtors become GREAT Realtors at Coldwell Banker Sea Coast Realty."
Introducing a fresh new look for your Profile.
Click the 'Edit Profile' button below to enter 'Edit Mode' and continue the tour.