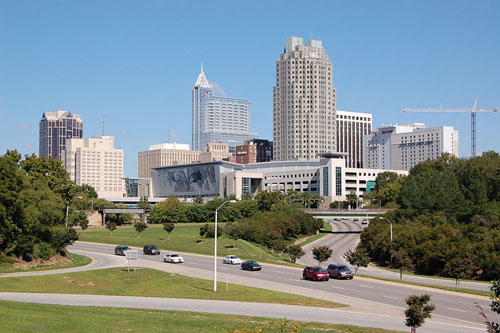 Get to Know Rick Tortora
A graduate of St. John's University, spent 15 years in Corporate America. Made a career change and in 2006 earned my NCRE license. I've helped guide 100's of buyers and home sellers through the complex process of purchasing and selling residential real estate. To date I've personally sold over $65M in real estate.
I'm hands on and personally involved with every client. I have an experienced support staff who assist with a admin, inspections, scheduling and keeping our clients updated on the process regularly. When you choose to hire me....you'll work with me, and no one else. I will not pass you off to a junior associate. When you call, you'll always speak with me and I always return calls within an hour. Texts even quicker. I'm here to help, so let my experience work for you in the largest investement any of us will make in their lifetime!
A resident of Wake Forest, I specialize in North Raleigh and the 27609, 27613, 27614, 27615, 27587, 27571, 27596 zip codes.
Certifications
SLS- Strategic Listing Specialist
SFR- Short Sale Foreclosure Specialist
Awards
REMAX 100% Club
RE/MAX Hall of Fame
Top Producer 2016/2017
Fonville Morisey...Fast Tracker Award 2007, 2008
Directors Club Member
President Club Member
Skills
Professional Sales & Marketing Expert, Strong financial background, skilled negotiator, 11 years Real Estate, 17 years Executive Level Sales & Marketing Manager in the Logistics Indsutry specializing in launching new businesses.
Tameka & Robby Brown
06/10/2015
Just to let you and your future customers know, you only have one chance to make a first impression and you knocked the ball out of the park with a sound solid real estate knowledge of the needs and product we were selling. This type of customer service doesn't often exist in today's world, and we appreciate the professional image you portrayed of the men and women who sell real estates for a living. I am sure others in your organization can appreciate and learn a few things from you. You sold our home in three days after listing. Amazing effort on your part and our excellent product made the transaction successful. You were very professional and courteous. Again thank you for the wonderful and professional job that you provided to us. We will definitely give you a call if ever we plan to buy a house in this area and we will make sure to give you as a reference to anyone that we know who will be selling or purchasing a home in your area. Thanks and keep up the great work! Robby & Tomeka Brown Your Satisfied Customers Heritage, Wake Fores
Ginny Robbins
04/15/2015
Rick is an outstanding agent! I've actually worked with Rick as both a buyer and a seller. He was a tremendous partner and resource to me during both experiences. As a buyer, he was patient and showed me many properties within my price range. As a seller, he was very diligent in making sure my home was prepared to be listed and very helpful during the showings and negotiation process. I would highly recommend Rick to anyone looking to buy or sell!
Darlene & Ron Freedman
10/11/2013
Rick, As you know, you came highly recommended to us, and for us, it was an understatement. From the beginning of our search for a home, to our current status of building, you have been very generous with your time, very patient, and always concerned about our needs. You are the most sincere, dedicated, and caring realtor we have ever known. As we are nearing completion of our home, we are thankful too for your suggestions, your insight, and feedback with our building process. We look forward to spreading the word about your excellent service to our new neighbors, and to continued friendship in the New Year. Ron and Darlene Freedman - Heritage, Wake Forest Purchase/ New Construction
Sue & Ed Spanik
10/24/0015
Rick Tortora is a professional, knowledgeable person who puts his clients above everything. He is truly caring and will go to all ends to help you achieve your end result. Rick advised us the good and bad of every house he showed us and helped us to make a decision. He negotiated to get us some changes. Now we are selling a house. He advised us on a good selling price and told us how to stage the house for showings. He advertised for us and held an open house. There are no questions that went unanswered. His advise to us proved very valuable. Sue & Ed Spanik
Chelsey Nuzum
03/06/0015
As first time home buyers, we relied on Rick heavily throughout the buying process. He was always accessible through email and phone and always gave non-biased advice. I never felt like Rick was just trying to sell us a home - he wanted us to buy our dream home. He was very knowledgeable about the area and the home buying process. During the negotiation process, he always kept out best interests in mind. I would highly recommend Rick!
Peter Dobs
03/04/0015
Rick is a great honest real estate advisor who helped us to make a wise decision regarding buying a home, he is aware about the area and he is expert on the market and the prices in the area. he was very collaborative in the process buying a home and promptly responsive to all our questions and requirements on every step in the process
format_quote
Skilled, Patient, Honest & Caring REALTOR helping buyers & sellers make the Right Move since 2006...