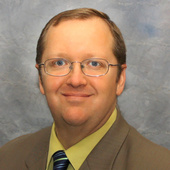 Services for Real Estate Pros
Robert Mayo
CAI, AARE, ATS, CAGA
Kansas City, MO

—

Mayo Auction & Realty - Your Kansas City Auctioneer
Mayo Auction & Realty, a Kansas City real estate and auction company, specializing in selling residential real estate at auction or traditionally. We look at your specific needs and give you options.
Get to know Robert Mayo
The auction method brings true market value for your property by causing bidders to compete against each other in one place at one time, with one chance to buy. Optimizing these conditions and maximizing the number of qualified bidders at auction is our business.
A successful auction is the result of:
Targeting motivated, qualified prospective purchasers. Establishing bidder confidence in the property value and the auction process. Reaching buyers with quality advertising and other communications.
Targeting:Successful planning begins with identifying prospective purchasers who will be most interested in your property, and will pay the highest price. Immediately upon accepting the assignment to auction your property, we will develop qualified prospects to target with our custom marketing campaign. Our effective and aggressive marketing techniques are the product of experience and innovation, a truly unique Mayo Auction & Realty asset.
Confidence:To bid with confidence, prospects must feel that they know what they are bidding on. Our marketing department will provide all relevant research, materials and information that participants require, as well as coordinate all property inspections.
Advertising:Quality advertising not only maximizes awareness, but also the perceived value of your property. Our beautifully produced brochures, our industry leading web site and other materials make a statement about what is being sold.
Our aggressive marketing campaigns are highly concentrated under the compressed time frame of the auction method. So each marketing dollar delivers greater impact. And while all of our marketing plans are customized for specific properties and market segments, all utilize multiple channels, which include:
Local, regional and national news publications. Traditional direct mail and e-mail. Detailed exposure on our web site (24-hour, international access) Industry-specific trade publications. Radio promotions. Outdoor signage. Aerial photos and surveys. Custom brochures.
Two Types of Auctions
There are two methods of selling at auction. In an absolute auction, the property is sold to the highest bidder, with no set minimum price. The absolute method maximizes all the benefits of auctioning: potential buyers will not miss the opportunity to attend, and competition is at its most intense. In a reserve auction, the Seller establishes a confidential minimum price, and has the right to decline the highest bid if that price is not reached. Reserve auctions can and do work, but it is imperative that the reserve price be realistic.
Terms of Sale & Accountability
In most auctions, the auctioneer's fee is covered by the "buyer's Premium," usually 5 to 10% of the selling price, paid by the bidder. On the day of the auction, the successful bidder signs a non-contingent purchase contract. The property is sold "as is" and the down payment is due at the conclusion of the auction, with the balance due and payable at closing. Closing occurs 30 days or less from the date of auction, or on another agreed upon timetable. Sellers may receive at the time of settlement a complete accounting of all income and expenses related to the auction.
Robert Mayo's Blog Posts
ActiveRain Community
–

almost 5 years ago
ActiveRain Community
–

almost 5 years ago
ActiveRain Community
–

almost 5 years ago
ActiveRain Community
–

almost 5 years ago
Certifications
Certainty & Peace of MindAs the buyer, you'll have the comfort of knowing that the property is going to be sold on the day of the auction. No more worries about seller hesitation. You'll know that the seller has committed to selling the property that day.
True Market ValueThe true market value of any given item is value, for which one is willing to sell, and another is willing to buy; it is a meeting of the minds. The auction method of selling is the only method which determines the true market value of any given property. For this reason, you can rest assured knowing that you'll never pay too much for a property at auction.
Accessibility & AccountabilityAt Mayo Auction & Realty, we are always available to answer your questions and address your concerns. We are able to consistently provide you with sound information about any property or auction. You can visit our website, or reach us by telephone. We'll always be glad to talk with you.
EfficiencyYou can take comfort in knowing that most real estate closings will take place no later than 30 days after the end of the auction.
Available InformationTo get you started, we typically prepare brochures for each property and auction. This will start you on your way to a well-informed purchase on the day of the auction. In the case of certain properties, you may have the option of ordering a Property Information Packet from us. If such a packet is available for a given property, availability will be advertised on the property's page on this site. This package is a detailed compendium of all relevant information with respect to a given property. These packages can be shipped overnight, and are available to you for a nominal charge. As always, please call us at 816-322-1000 for more information.
InspectionIn every case, all properties, products and goods are available for your personal inspection. We suggest that you always take advantage of these inspection opportunities, as there is no substitute for inspecting the property yourself. Typically all properties are sold "as is, where is". It is the buyer's responsibility to inspect the property and make their own determinations.
Broker ParticipationIf you are interested in purchasing real estate at auction, you should decide whether or not you wish to be represented by a real estate broker. If so, we will work with you and your broker to complete all of the necessary registration well in advance of the auction to ensure that your purchase goes smoothly.
For your convenience, if you are working with a real estate broker, the broker registration form is available for you to download:
Broker registration form
FinancingIf your purchase requires financing it must be arranged prior to the auction. We will work with you to ensure that you explore all possible financing options, and select the one that is right for you. All real estate which we sell at auction is sold with no contingencies.
RegistrationFor all upcoming auctions, we will have general registration information posted on our website. Simply visit the upcoming auctions section and select the appropriate auction to learn about all of the required registration details. If you have any questions or concerns, you may call us at 816-322-1000.
Auction DayOn the day of the auction it is always best to arrive approximately one hour early. This will give you the opportunity to conduct a final inspection of the property, and will also allow you to meet our on-site staff as well as confirm your registration and answer any remaining questions that you may have. Please note:
There no obligations associated with attending the auction. All of our auctions are free to attend. All of our auctions are open to the public. There is no risk on your part to attend.
BiddingFirst, determine in your own mind the maximum amount that you are willing to pay for any given property. Solidify this figure in your mind. This way, you can be assured that you won't fall victim to an impulsive purchase or bid.
Next, listen to the auctioneer before the auction begins. The bidding process will always be explained in detail before the auction begins, to ensure that all those attending can participate confidently. Before the auction begins, the auctioneer will typically conduct a "mock auction" which demonstrates the auction process through the simulated selling of a given item. This helps to clarify and illustrate the process for those unfamiliar with it.
Now is the time to bid! The auction setting is the very definition of fast-paced business. For this reason, you must always be ready to signal your bid quickly and aggressively. Don't miss out on a great purchase because of a hesitation in bidding.
If you're the successful bidder - congratulations! You'll meet with the seller and Mayo Auction & Realty representatives immediately after the auction to pay the required, pre-defined deposit, sign purchase contract for the remaining balance, and complete all necessary documents. In most cases, a closing will be scheduled within 30 days.
PayingIn the case of each auction, payment information will always be available on our website. Simply visit the Upcoming Auctions section of the site, and select the appropriate auction to review the payment details therein.
In the case of real estate, a predefined deposit is due and payable at the conclusion of the auction. The deposit is payable in cash, by certified or cashier's check, or by a personal or business check accompanied by a letter of guarantee from the Bank upon which the check is drawn.
In cases of automobiles or equipment, payment is typically accepted by Visa, MasterCard, cash, by certified or cashier's check, or by a personal or business check accompanied by a letter of guarantee from the Bank upon which the check is drawn.
Finally, it is always recommended that you visit our website or call us to review payment details to ensure that everything goes smoothly for you on the day of the auction.
Introducing a fresh new look for your Profile.
Click the 'Edit Profile' button below to enter 'Edit Mode' and continue the tour.