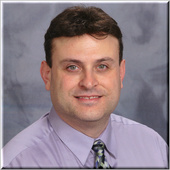 55387-090
Real Estate Broker/Owner
Michael Collins
CDPE, SFR , Wisconsin Short Sale Specialist Realto
Janesville, WI

—

*ROCK REALTY|Broker|Realtor|Real Estate|WI Short Sale Agent*
1818 Milton Ave #1361
Janesville , WI 53547-1361
---
Rock Realty is a full service brokerage that specializes in assisting Home Buyers in the Madison & Janesville Wisconsin area. Distressed Property Certified: Short Sales & Bank Owned Foreclosures|REOs.
Get to know Michael Collins
WORRIED ABOUT FORECLOSURE?

We want you to realize that your situation is not hopeless, regardless of what you might be thinking or may have been told by others. Your lender is not looking for an excuse to foreclose. The truth is most lenders would rather have you keep your home and keep making payments each month. You are not alone. Thousands of people across Wisconsin have similar issues with their mortgages every year.

The most important key to resolving your situation is being proactive. Even if your mortgage payments are just a few months behind, your lender has probably already started foreclosure proceedings against you. Doing nothing is the fast track to foreclosure. Thousands of dollars in penalties and legal fees may be added to your balance due. The longer you wait, the harder it is for us keep foreclosure off of your records. Isn't that what you want?

WE CAN HELP! Our first priority is to help homeowners overcome the obstacles that could result in the loss of their home. We specialize in helping homeowners who have fallen behind on their mortgage payments. We've helped people in Dane County and Rock County. You deserve a fresh start. If you are facing the possibility of foreclosure and you live in South-Central Wisconsin, we can help you. Do you qualify for a short sale? How much is your home worth in this market? Contact us to find out. (608)921-8536 or visit http://www.wishortsalehomes.com
Michael Collins's Blog Posts
Home Buying
–

about 3 years ago
Home Buying
–

over 5 years ago
Home Buying
–

over 5 years ago
Home Buying
–

over 5 years ago
Certifications
CDPE

A Certified Distressed Property Expert® (CDPE) is a real estate professional with specific understanding of the complex issues confronting the real estate industry. Through comprehensive training and experience, CDPEs are able to provide solutions for homeowners facing hardships in today's market.

SFR
REALTORS® who have earned the SFR certification know how to help sellers maneuver the complexities of short sales as well as help buyers pursue short sale and foreclosure opportunities. The certification program includes training on how to qualify sellers for short sales, negotiate with lenders, protect buyers, and limit risk.
BPOR
The National Association of REALTORS® offers the BPOR certification to REALTORS® as evaluating properties depends more than ever on professional expertise and competence, the best use of technology, and a commitment to approach the valuation assignment from all pertinent perspectives.
Skills
Buyer Specialist, Top Marketer for home listings, Distressed Property (short sales and foreclosures) Specialist.
Testimonials for Michael Collins
I hired Mike Collins because of his credentials, then ended up being blown away by his dauntless performance. The selling process (at least in my case) was beyond complicated, and Mike was equal to all the challenges. His attention to innumerable details, his communication with the different parties and entities, and his patience with unexpected twists all add to his professional expertise, and he gets the job done. Hire him.

Mike was a huge help for us in the sale of our house. We moved out of state before the sale and Mike took care of all of the coordination with the bank and the title company on making sure all paperwork was done properly. The communication between states went very smooth thanks to Rock Realty. I would recommend Rock Realty to anyone. Thank you Mike and Rock Realty for all of you help through the entire process.

Graham S. and Janet H.

09/04/2013

We found Mike online, and, due to positive reviews, phoned him with a request to view houses in the Madison area. We gave Mike no more than one or two days notice, but he was happy to devote the whole of his weekend to us. Our entire house-hunting experience proceeded in similar fashion. We were hunting for houses long distance, so we would wait until an opportunity to travel to Madison presented itself, phone Mike, giving him one or two days to prepare, and show up to view houses. The process took roughly one year to complete. It was long and difficult, but Mike was always pleasant, never complained, made an effort to make himself immediately available, and was never pushy.

Mike is not like many real estate agents who simply want to make a sale, any sale. Instead, Mike made an effort to help us make an honest assessment of the properties we viewed, often pointing out problems himself. Mike left us with no doubt of his honesty and his dedication to his clients.

In addition, since we were shopping long-distance, Mike, with some help from his associate Bethany (who we found to be similarly pleasant and eager to be of service), even took hundreds of high definition photos of properties which he viewed in our stead, often with only a single day's notice. Mike, or one of his associates, would then promptly email the photos to us to view.

During the house-hunting process we changed our minds a number of times, imposed last minute requests, and even had some near melt-downs, but, through it all, Mike was responsive, cheerful, and level-headed. We cannot overstate how hard Mike worked on our behalf. We highly recommend him to any home buyers.

Keven & Abby G

07/10/2013

Mike & Matt,
Thank you so much for helping us find our dream home! We love it! Thank you for the many hours spent in research, travel, phone calls, and emails. Thank you for being open & honest with us every step of the way! We felt we could trust you 100%. We really enjoyed working with you and highly recommend you to others.
Thanks!

I found Rock Realty on the internet while looking for someone to help us sell our house .. I called and talked to Mike, we set up an appt and he got the ball rolling... and wow did he get the ball rolling..he stepped up in every aspect.. the house was all over the net and we had people looking at the house right away .. he was right there every time we had questions and made us feel as if we were his only client.. he worked thru any difficulties we had without any negativities...our house sold Very quickly and Mike really stepped up through the whole process... Our thanks to Mike and Rock Realty.

My husband and I are beyond thankful that we called Michael Collins on a whim last month when we were searching for a foreclosed home to purchase in the Janesville area. We saw a little square ad on the side of the web page that I was looking at and I told my husband, hey call him and maybe he can help us find a property. Little did we know that single phone call would only be the beginning of our journey of searching for a home. Mike went out of his way to help us find the type of property we were looking for. You just don't find the level of personal attention and customer service that Mike provided us with very often these days.
Anyone I talk to, if they are even thinking about buying or selling their home, I am the first to tell them that they need to call Mike at Rock Realty. You are not going to find a more motivated, and dedicated sales agent out there. To say he went above and beyond what you would expect from an agent these days is a total understatement. Thank you Mike, and Rock Realty for making our dreams come alive with home ownership.

Mike Collins was easy to talk to and very good at explaining in detail all aspects of the short sale of the property. With a lot of patience, he walked me through the process of a short sale. He was understanding of my plight and very sympathetic.
Mike was a pleasure to work with and he is a man of his word.
Thank you, Mike, and best of luck to you.

Michael Collins, Rock Realty was the agent that sold our home in Beloit, Wisconsin. I live in Wyoming, so we are talking a distance of 1200 miles. I could not have asked for a better man to do the job, to sell our home there. He gave 110 percent of himself in selling. This was in Feb. and March so we did have some bad weather there, but that did not stop Mike from removing snow or any thing else that had to be done, to show the house. He kept me well informed of everything that was going on, I just can't say enough about this man, He did an awesome job. Super,Super job!!!!Thanks, again Mike for all your help.
Phyllis Pearson, Rock River, Wy. 82083

Approx 4 years ago.. I was having some financial strain. I wasn't able to keep up with a first and second mortgage alone as a single mom.

Through friends and family, I was introduced to Mike and Matt.

I didn't want to have to go through the foreclosure process, because I knew that I would be able to pull through the mess I was in within a few years and I didn't want to have that looming over me.

Matt and Mike were able to take over and help me with a short sale. They worked with me directly. They both came to my home, sat down, helped me understand this delicate process (which remains total Greek to me), and they were extremely efficient. My bank worked with me and these gentlemen, and withing approx 3 months, my home was sold in a short sale.

I remain amazed at their abilities and their continued efforts to help me.

Now, 3 years later, I'm looking to purchase... I have looked them up again... and they are helping me find a home that I'm looking for within my specifications and they also have resources to assist with lending.

Couldn't ask for more!!

Thanks so much my friends!! you do an awesome job... Keep up the great work!

I had a very challenging home sale and Mike Collins was diligent every step of the way. The most difficult aspect may have been me, I was very specific about which closing dates worked and how I wanted to proceed. Mike patiently answered all of my questions and accommodated all of my requests. When issues between the title and mortgage companies arose, Mike was a swift and competent negotiator. I know that the buyer's agent was very impressed with Mike as well. My house had an accepted offer within 10 days of listing. I am amazed that it all went so smoothly. THANKS MIKE!
Introducing a fresh new look for your Profile.
Click the 'Edit Profile' button below to enter 'Edit Mode' and continue the tour.