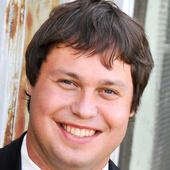 Commercial Real Estate Agent
Ryan Martin
Bellingham Commercial RE Broker
Bellingham, WA

—

Pacific Continental Realty, LLC
Ryan Martin, with a B.A. in Economics from WWU has focused his career commercial real estate sales and leasing in the North Puget Sound Region.
Get to know Ryan Martin
Ryan Martin moved to Bellingham in 1997 to attend the business school at Western Washington University. After earning a degree in Economics in 2002, he began his career in real estate. Ryan has specialized in residential and condominium sales, and is one of the top experts in the Bellingham condo market. In 2009 Ryan began shifting is real estate focus on commercial  sales and leasing. Ryan and his business partner KC Coonc currently represent over 1,000,000 SF of retail space along the North Sound I-5 corridor.
KC Coonc moved to Bellingham in 1999 to expand his real estate career. With over a dozen years of real estate experience, KC is a specialist in complex transactions that range from property division, estate sales, multifamily, and commercial transactions. KC's wife Alina is a Branch Manager with Whidbey Island Bank in Bellingham, and they live together on 4 acres with their family pets just a short distance outside of Bellingham's city limits.
KC and Ryan work a little differently than most real estate agents. They maintain a 50-50 partnership, where both KC and Ryan are working for you. KC and Ryan pride themselves on their professionalism, and between the two of them, you are bound to get a hold of one of them most of the time. If you are interested in retaining their brokerage services, or having them market your property for sale or lease, please do no not hesitate to call – they are at your service.
Ryan Martin's Blog Posts
Real Estate Market Trends
–

about 10 years ago
Real Estate General Information
–

almost 12 years ago
Certifications
Your Solutions Team offers both commercial & residential real estate expertise within Whatcom and Skagit County.
Ryan Martin heads our residential real estate division. Ryan has extensive knowledge of real estate contracts and has assisted dozens of buyers purchase homes, condos and raw land. He is also an excellent photographer and expert of real estate marketing. To learn more about residential real estate in Whatcom & Skagit Counties see our residential real estate websites. 
Bellingham condos | Anacortes Real Estate | Skagit County Real Estate | Windermere Whatcom County Real Estate
KC Coonc is our Commercial real estate expert. KC has over 10 years of commercial real estate experience. Working within the commercial division of Windermere, KC is among the top commercial real estate agents in both Whatcom & Skagit counties. With a complete understanding of commercial leasing and sales you can save yourself a lot of time and hassle by contacting KC first. To learn more about commercial real estate in Whatcom & Skagit Counties see commercial real estate website. 
Windermere Commercial Real Estate
When Representing our Buyers
In 1997 the State of Washington changed the long standing laws on the books to make it possible for Buyers of real property to have full representation in purchasing real estate. Believe it or not, until 1997 the Listing Agent and the Buyer's Agent represented the Seller regardless as to whether a Buyer had designated an agent to assist them in their purchase. Why Washington State waited so long to address the need of Buyers to have full representation will likely never be clear.

Entering into a Buyer's Agency Agreement establishes from the beginning that as your Buyer's Agents we will provide you with as much detailed information as possible on the properties you are interested in seeing. This includes listed and unlisted properties. The information we provide will be based upon fact and upon our extensive knowledge of the area and property type. As your Buyer's Agents, we have no obligation to any one Seller to promote the sale of their property.

A typical purchase and sale is 12 pages long and it is not unusual for it to be up to 16 pages long. This is before the contingency addendums, notices, responses to notices and disclosures are added as the purchase progresses toward closing. Through years of experience, we understand the ever changing contracts and are alert to what may be presented to you by a Seller or Listing Agent that is in your best interest and more importantly what isn't.

Our fees are almost without exception paid in full by the Seller at closing. Statistically most properties are offered for sale through a Listing Agent where the Seller has agreed to pay a Buyer's Agent commission.

Most For Sale By Owners are not experienced in selling real estate and have no expertise in putting together a successful sale that is in full compliance with Washington State Law. Non-disclosure, followed by fraud, are the biggest problems. Ignorance of the Law of Washington State is no excuse and could easily land the Buyer and Seller in court months or years after the date of closing. Many FSBO's offer Buyer's Agent commission and to date we have been very successful in getting our fee paid by the seller at closing.

Upon retaining our Exclusive Buyer's Agency Services, it becomes our duty to the following:

- Be loyal and take no action that is adverse or detrimental to you.

- Disclose conflicts of interests, if any.

- Advise you to seek expert advice on matters beyond our expertise.

- Not disclose confidential information about you.

- Make a good faith and continuous effort to find you a property.

Remember, Listing Agents are obligated to represent the Seller, not you as a Buyer. We will commit to exclusively representing you in your purchase if you will commit to us as your Buyer's Agents.
When Representing our Sellers
Staying in touch
First and foremost, staying in touch with our clients is one of the keys to keeping successful relationship in real estate. Because we are highly educated within our areas of expertise, we constantly update our clients on current market trends. Not only do we keep our sellers updated with the showings of their property, we also keep them informed on what else is on the market and what is pending or sold. We do not force our sellers into long term listing agreements because we keep good relationships. If for some reason one of our clients is unhappy, we work out the problem or we agree to terminate our relationship. We like to be happy, we want you to be happy and will prove to you that you will be happy.
Professional Photos
A picture is worth a thousand words, or thousands of dollars in your case. We will take professional quality still and 'virtual tour' panorama shots of the interior and exterior of your home and of your setting/view. We create a color brochure of your property that goes inside your home and a full compliment of color photos accompanies every listing in the MLS with an upgraded photo gallery integrated into Windermere.com.
Online Marketing
People have become savvy home buyers and are aware that they can view the entire inventory of available property if they find a site that connects them to the MLS. This has made the importance of high quality photos essential to marketing property on the internet. Buyer will dismiss listings without complete information, including high quality photos & 360 tours. We strive to put your home above the competition when it comes to showcasing your property on the Internet.
Introducing a fresh new look for your Profile.
Click the 'Edit Profile' button below to enter 'Edit Mode' and continue the tour.