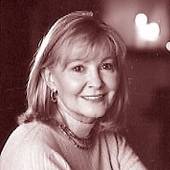 12907
Real Estate Broker/Owner
Nobél Davis
Santa Fe Luxury Home Specialist
Santa Fe, NM

—

Santa Fe Exclusives
Nobél Davis is the only accredited luxury home specialist in Santa Fe, New Mexico; making her your real estate expert when it comes to Santa Fe luxury homes for sale.
Get to know Nobél Davis
When you work with Realtor Nobél Davis of Santa Fe Exclusives, Santa Fe New Mexico's exclusive luxury home brokerage, you'll have your own personal shopper to make sure you get exactly what you want. Granted, there is no real estate certification called "personal shopper," but it is the best way to describe how we work with our clients.  
When you work with Nobél & Santa Fe Exclusives, you will work with Santa Fe luxury home experts – I have specialized in the high-end real estate market in Santa Fe since the firm was established over 20 years ago. I am the Santa Fe luxury home broker.
You'll get the information you need

 – With my personal approach, you'll get all the information you need to make informed and comfortable decisions. The fact that I specialize in luxury homes for sale in Santa Fe means that you will have the benefit of my intimate knowledge of the marketplace.
I look forward to meeting you and introducing you to your dream home in Santa Fe. Call me at 505-988-4040 or toll-free at 888-300-5580.
Nobél Davis
Broker/Owner
REALTOR®
Testimonials for Nobél Davis
My husband and I recently completed the purchase of a home in Santa Fe, and Nobel Davis was our Agent. We came to her because of a home she indicated was new to the market, and that caught our eye, in her weekly email updates on the latest properties for sale in the SF area...something I had signed up for several years ago. We had not met her before or even spoken to her by phone. But we happened to be in SF, saw the listing, and just emailed her and asked her if she would show us the house.

I cannot think of sufficient superlatives to characterize this highly professional and ethical Agent, as well as an all-around wonderful person. From the beginning of the process until the end, she was simply on top of every detail no matter how small. We had never experienced this kind of attention from an Agent and we have bought and sold four homes over the years. We would never consider using another Agent in Santa Fe for a home or property purchase. She is, by a mile, simply the best we have had the pleasure of working with...anywhere.

Pam and Erick

Jack & Mary Ellen Burke – Buyer and Seller

03/04/2015

"We've bought & sold many homes over the years. Nobél is by far the most professional RE Agent we have worked with. Her communication & sales skills are excellent. We strongly recommend her."

M Kitch – Buyer

01/01/2015

"Finding the right agent is not always easy, but one look at Nobel's website, Santa Fe Exclusives, and I knew she would be the one to help us. The website was easy to navigate and offered so many wonderful properties. Meeting with Nobél and her husband Don was a delight. She is very knowledgeable about Santa Fe and with 27 years of experience she knows how to take care of her clients in the most professional manner.

She is very good at closing a deal. In our case she knew of a home that would be perfect for us but the owner had taken it off the market. She talked them into letting us see it. She was right, we loved it and just like that we found our home. Working with her was truly a pleasure! We are happy now to own a lovely house in a most beautiful location, thanks to Nobél Davis."

Doyle – Seller

11/15/2014

"What a wonderful thing it is when you encounter a true professional, especially in the Santa Fe real estate market. Nobél Davis is an experienced, courteous, and thorough real estate agent. She left no stone unturned in all of the aspects of the sale of our "show home" in north Santa Fe. It was a true pleasure to work with her. In fact, her expertise led to finding the buyer and closing the sale. I recommend her, wholeheartedly, if you want to sell your home in Santa Fe."

I cannot thank Nobél enough for all her help in selling my home in Santa Fe. It would never have happened as quickly or as smoothly with anyone else. I was an out of town owner and the house was in need of much repair in order to be able to successfully bring it to market. Nobél sourced the perfect contractor to do the work and she managed the entire process. She even managed the move out of the furniture.

Nobél recognized the unique charm that I believe the house has and through her efforts she was able to bring the house to life.

Nobél has the local knowledge, expertise and professional manner to make buying or selling a pleasant experience. I cannot imagine buying or selling a house in Santa Fe without Nobél.
~ William James


We purchased our new home in Santa Fe with the expert help of Nobél Davis. She was highly professional and extremely knowledgeable of the real estate market in Santa Fe. She assisted us several different times in negotiating with the seller with an outcome that was to our benefit. Her kind way and calm demeanor always was very welcome during our home search that at times was fast paced and hectic. I would highly recommend Nobél Davis to assist you in finding your Santa Fe dream home.

~Tom Mansi and Carmen Florez-Mansi


As buyers, Nobél represented our interests well and did a fine job of negotiating the details of the purchase contract to our satisfaction. What I really appreciated was her warm personality and genuine interest in my family and our needs. I wholeheartedly recommend Nobél to folks that want a knowledgable, client oriented realtor.
~ Ed Gale


Nobél is perhaps the best real estate agent that we have ever dealt with, and that includes the purchase of some 12 homes over the past years. She was not only the most professional agent that we have met, but she was a joy to work with as a result of her warm and friendly demeanor and kind mannerisms. Her knowledge of the Santa Fe real estate market was outstanding and in addition, she provided valuable insights into this culture-rich community. She was extremely helpful in guiding us as to the fair market value of the various properties that she thought we might be interested in, and she was calm but firm in negotiating our final price on the home that we finally selected. I would highly recommend Nobél to anyone interested in Santa Fe properties. She is truly outstanding.
~ Bob & Barbara Ells


Nobél Davis is the best of everything you need in a real estate agent. She's honest, straightforward, persistent, considerate, patient, and is thoroughly knowledgeable in Santa Fe real estate—all that and one of the nicest people I've ever met. If anyone can say this, I can. Nobél worked with me for 4 years before I purchased my home in Santa Fe. She showed me several dozen homes, and each time she was well informed and helped me evaluate the pros and cons of each showing. Nobél also gave me excellent advice in negotiating the final price for my home. She has my highest recommendation. You will be pleased to be working with Nobél in your transaction—from the first showing to owning the home of your dreams.
- Lee Pelley - Buyer


My wife and I have followed Nobél's listing emails for several years; the properties that she shares are exquisite and offer an amazing wide range of exceptional Santa Fe properties.

We engaged recently to assist with the purchase of a lot in the Santa Fe market and flew down for an extended weekend to review both the lots she had discovered for us and selected properties to provide perspective on the home styles, builders and areas surrounding Santa Fe. The experience was personal, individualized, and made perfect use of our extended weekend visit.

When the lot we were most interested in was sold, she re-grouped and offered us another group of fabulous properties, including one with exclusive rights to show from out of state owners that did not even have the property listed...talk about being connected to the market!

The lot Nobél discovered for us through this exclusive opportunity turned out to be the property of our dreams and she offered her expertise in guiding our offers and assisting us throughout the long-distance purchase.

In addition, as we are seeking to build a new home, she introduced us to two of Santa Fe's finest builders and arranged private tours of some of their homes with the builders to showcase their work.

All of this would have been sufficient to earn our high praise, but on top of all this, she is the most gracious, lovely individual to work with...she could not come more highly recommended or praised.

Nobél Davis and Santa Fe Exclusives are absolutely the best!

~ Dale Smith

Introducing a fresh new look for your Profile.
Click the 'Edit Profile' button below to enter 'Edit Mode' and continue the tour.