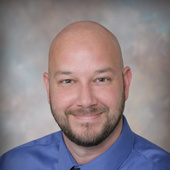 Services for Real Estate Pros
Mike Linkenauger
Short Sale Specialist Network
The Short Sale Specialist Network is a nationwide network of Realtors (R) who are specialists in helping homeowners avoid foreclosure with a short sale. Referrals, Training, and Networking.
Get to know Mike Linkenauger
The Short Sale Specialist Network is a nationwide network of Realtors who are specialists in helping homeonwers avoid foreclosure by working a short sale. We work with thousands of pre-screened home owners every month who are looking for an agent to help them with the short sale of their home. We refer them to preferred partner members of our network for a 25% referral fee at closing. Because we succeed only when YOU succeed, we offer unparalleled resources, training, and support for agents who work short sales.
See what some of our preferred partner members have to say below!
Basic membership in the Short Sale Specialist Network is FREE. You can access our forums, blogs and groups sections, and all areas of this site by simply setting up a profile at www.TheShortSaleGuide.com!
(877)737-4903
Preferred Partner membership Benefits
**FREE Agent to Agent Referrals
Members of the Short Sale Specialist Network are free to refer buyer and seller leads to other network members. In order to encourage participation in our blogs and forums section, we regularly give out FREE buyer leads to our most active participants. We also get some sellers visiting our agent website as well.
**Referrals
We currently work with THOUSANDS of buyer and seller leads every month in every state! Our pre-screened and qualified buyers and sellers are Referred ONLY to our Preferred Partner agents. Referral fees are 25% of the listing or selling commission side.
*** Please note that we do have strict standards of practice and additional ethics requirements of the agents we refer home sellers to. Click Here for our agent network agreement.
Benefits of Preferred Partner membership include:
Access to our "members only" short sale resource website, which is privately accessible through www.TheShortSaleGuide.com
Unrestricted access to our lender short sale forms section, which contains the required short sale forms, authorizations, and financial worksheets for all major banks, lenders, and servicers.
Access to our listings forms and documents section, which contains all of the listing forms and resources you will need to be an authority in short sales to your clients. Including question and answer worksheets, foreclosure -VS- Short Sale Comparison form, Short Sale Package sheets, and MANY other forms, documents and resources to help you list and close short sales.
25% Discount on ANY Short Sale Specialist Network Training
A loss mitigation and short sale department phone and fax directory that is updated monthly and emailed to preferred partner members. This is perhaps the most comprehensive directory in the industry and contains phone and fax numbers for all major banks, lenders and servicers loss mitigation departments.
Access to all previously recorded Short Sale Specialist Network Tele-Seminars as well as participation in all future member exclusive Tele-Conferences. Our tele-seminars are information packed conferences discussing advanced short sale strategies, resources, as well as network announcements.
Use of the "Short Sale Specialist Network Official Member" and other designation logo on your website or any other media within reason for the time of your membership.
| | |
| --- | --- |
| | |
"Preferred Partner" membership logo added to your profile at www.TheShortSaleGuide.com. This will open you up to receiving many more referrals from other agents and the general public.

Different areas of the country produce different numbers of referrals.
Agents in our network receive referrals from us based on availability and are graded based on consistency, accountability, experience, and production.
Our best agents in distressed major cities can receive 4-8 listing referrals per month from us consistently. Our AVERAGE agent receives 1-3/Month. Some rural areas will produce less.
There is a need for multiple agents in major cities, as sellers are "paired up" with specific agents who may best be able to meet their needs. We will eventually limit membership in popular areas, but there are plenty of referrals to go around, and we are no where near filling up membership in pretty much every area!! We still post TONS of listing referrals on sites like activerain.com because we do no even have ONE good agent in many areas. Not to mention we are growing in volume very rapidly and will continue to do so this year!


We believe in giving ALL preferred partner agents in our network a chance. If you join, you will receive at least one listing referral as available in your market area from us during your membership. You will likely receive several, and if you are good you will likely receive them regularly.


ALL referrals are 100% Pre Screened. They are informed about the short sale process, given a financial worksheet and list of all required documents, and instructed to have these ready for their referred agent at the time of listing.


Prior to receiving any referrals from the Short Sale Specialist Network, you MUST sign and return our network referral agreement. Click Here for our network referral agreement. Please read this prior to joining.


If you are considering joining our preferred partner program, please read our testimonials and see what some of our active members have to say about us. We have been doing this for a little while and have not even charged ANY membership fee until very recently. Feel free to also set up a profile at www.TheShortSaleGuide.com and participate in any way you like!
Mike Linkenauger
(877)737-4903
Find Jacksonville FL Real Estate on our local website, or subscribe
to my blog at http://activerain.com/blogs/mikelinkenauger
Need Short Sale Training and Referrals? Visit our agent site for information on our training programs, referrals, and free resources for agents.
Mike Linkenauger's Blog Posts
Real Estate General Information
–

almost 8 years ago
Real Estate General Information
–

almost 8 years ago
Real Estate Industry
–

almost 8 years ago
Real Estate Industry
–

almost 8 years ago
Certifications
Certified Short Sale Guide designation (CSSG) and Training Program

$150.00
($100 for Preferred Partner members)
The Short Sale Specialist Network training course will take a novice short sale agent and provide you with the education, resources and tools to confidently "guide" buyers and sellers in short sale transactions. We will take you through an entire short sale transaction, from generating the business all the way to the closing table! Written training materials and
various forms are also provided with each online training session.
Upon completion you can earn the Certified Short Sale Guide designation
(6) Training Sessions
Our six energetic training sessions are done by short sale experts Mike Linkenauger, Ethan Gregory, and Jon Paul Ott, who have experience with thousands of short sale transactions! Our training course was developed by short sale Realtors®, FOR short sale Realtors®!
Mike Linkenauger

, founder of the Short Sale Specialist Network, has closed hundreds of short sale transactions and personally generated thousands of short sale leads throughout the Unites States.

Jon Paul Ott

has experience in directly screening, qualifying and working with literally thousands of short sale prospects.

Ethan Gregory

is the head short sale processor of First Coast Realty Associates and has negotiated in hundreds of short sale transactions and prepared over 100 short sale packages.

Introduction - Our introduction conference will introduce the agents participating in the conferences and also outline the program and exactly what materials will be covered in the process.


Session #1 - Short Sale Basics - Our first training session will cover the basics of short sales. We will define various terms used in regards to distressed properties, along with a step by step look at how the process works as well as some basic "do's and don'ts".
Session #2 - Listing Session - This session comprises of finding, screening and explaining the short sale process to future and current clients. We will also review all of the customizable forms and documents included in our training and designation program.
Session #3 - BPO Session - This conference call will explain the different types of BPO's (Brokers Price Opinions) and property valuations that financial institutions use to value distressed properties. We also provide you with several editable and customizable BPO forms as well as many different lender specific BPO forms. In addition, we provide an invaluable list of asset management companies looking for agents to pay to do BPO's.
Session #4 - Short Sale Packages - This session will cover preparing short sale packages that get negotiators attention. It will also discuss the very technical process of properly preparing preliminary HUD-1 closing statements for short sale transactions.
Session #5 - Expert Negotiations - Our fifth session will teach you to negotiate like the pros, and will cover many advanced techniques such as:
What to do when a lender wants a deficiency repaid

Tips to postpone Foreclosure proceedings

Effectively negotiating with multiple lien holders

Making sure you get a 6% commission

What to do with multiple offers on properties
Session #6 - Short Sale Teams - This advanced training session many tips for buyers agents working with short sales, and also involves setting up a team to streamline the short sale process. In this conference, we teach about the importance of delegating responsibilities in order to handle 15-20 or more new listings each and every month, and the different roles each person can play in the short sale process.
After completing our six training sessions, complete the final course examination to earn your Certified Short Sale Guide designation!
There are many customizable forms vital to the short sale process included with our training program to help you become an authority in short sales in the eyes of your customers.
Forms:
Seller Q and A Qualification Worksheet

Seller information Worksheet

Financial Worksheet

Short Sale Package Checklist

Short Sale File Cover Sheet

Call Log Sheet

Lenders 3rd Party Authorization Form
Listing Tools and Documents:
How to write a short sale hardship letter

Short Sale Hardship Sample Letters

How to prepare your house for sale

Benefits of a short sale vs foreclosure form

Sellers information Q and A Sheet
Other Forms and Documents:
Asset management and asset valuation company list (50+ companies!)

Two Personalizable and editable generic BPO forms

12+ Lender specific BPO forms
Shannon McGregor
Community One Realty

"I am so glad I took the "Certified Short Sale Guide"(CSSG) designation training. Not only is this a great way to represent yourself to clients, it is also a marketing tool that will work. This course goes over everything you will need to know, from the first phone call you receive from a prospective client, down to the "lingo". The forms that are offered are amazing timesavers."

Benjamin Lehrman
Century 21

"Great training tool for the first timer and the experienced agent. I've closed many Short Sale transaction and I learned some valuable tips. The forms provided are worth the cost of the training alone. The training gives you a step-by-step program of how to handle a Short Sale transaction from begining to end. Information on how to get Short Sale leads was great. Little ideas that were provided can add a lot of money to your pocket."
Preferred Partner Membership
One year Preferred Partner Membership in The Short Sale Specialist Network
$295.00


Short Sale Training
Our short sale training program and Certified Short Sale Guide designation course
$150.00


Total Package
One year membership in the preferred partner program as well as the Certified Short Sale Guide designation and short sale training program
$395.00




Training for Existing Partners
Our complete short sale training and Certified Short Sale Guide designation course, discounted for our existing Preferred Partners
$100.00

Introducing a fresh new look for your Profile.
Click the 'Edit Profile' button below to enter 'Edit Mode' and continue the tour.