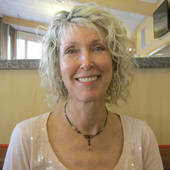 398351
Real Estate Broker/Owner
Robin Rogers
CRS, TRC, MRP - Real Estate Investment Adviser
San Antonio, TX

—

Robin Rogers, Silverbridge Realty, San Antonio, Texas
Home sales in the north San Antonio metro including Alamo Heights, Shavano Park, Stone Oak, Fort Sam Houston and Hollywood Park; and northeast to Schertz, Cibolo, New Braunfels and the Guadalupe River
Get to know Robin Rogers
I was born in Texas and grew up in San Antonio. I came back to my home town in 2003 after living in Hawaii for a few years and then in England. My specialty is helping home buyers and sellers with rentals, rehabs, and relocations. San Antonio changed a lot in the years I was away, and continues to grow and diversify geographically and culturally. Despite its healthy economy, the cost of living here is still low compared to similar-sized cities, and real estate is very affordable.
I enjoy working with international clients who are attracted to San Antonio and the Hill Country for their excellent investment possibilities and vacation properties, especially waterfront homes. I also work with military transferrees, relocations, and foreign buyers who are delighted to find out how much real estate they can buy in affordable San Antonio.
I work mainly in the northwest, north-central, and northeast sections of San Antonio, Bexar County, and Comal and Guadalupe Counties. I specialize in selling homes in established neighborhoods such as Alamo Heights, Terrell Hills, Olmos Park, Northwood and Northridge, Terrell Heights, Shavano Park, Hunters Creek, Churchill Estates, and Elm Creek, as well as in the Cibolo / Schertz area, where I live. I also help buyers and sellers in Canyon Lake, New Braunfels, Lake McQueeney, and Seguin. I love the Guadalupe River!
Organizations I belong to include Mensa and the San Antonio Northeast Rotary Club, and I am a life member of the NAACP and a lender on Kiva.org.
When not helping clients make good real estate decisions, I enjoy reading about physics and social psychology, planning my next trip, ballroom dancing, xeriscaping, organic gardening, and photographing wildlife. When I have time, I practice on my drum kit.
Robin Rogers's Blog Posts
Real Estate Market Trends
–

about 1 year ago
Real Estate General Information
–

over 2 years ago
Home Selling
–

over 3 years ago
Real Estate Market Trends
–

almost 2 years ago
Certifications
Certifications include Transnational Referral Certified, member Institute for Luxury Home Marketing, Military Relocation Professional, and Certified Residential Specialist.
I specialize in sales of single-family homes, many for residential investment as rental properties, and helping with relocations, including military, to the San Antonio area. I also help with finding homes for rehabbing and remodeling in some of San Antonio's beautiful older neighborhoods. I often work with buyers, since I love finding the "right" property, but also like the creativity and challenges of marketing homes for sale.
I especially enjoy welcoming people to San Antonio who are relocating here in the military or with a job transfer and need to find a home in a city they may not be familiar with. San Antonio has several military installations, including Fort Sam Houston Army Base, home of the world-renowned Brooke Army Medical Center; Lackland AFB, where most of the Air Force trainees go at one time or another; Randolph AFB, with its pilot training; and the former Brooks AFB, now Brooks City Base and host to a Centers for Disease Control facility.
San Antonio's diversified economy also benefits from jobs in the oil and gas industry, especially thanks to the Eagle Ford Shale play. In addition, the South Texas Medical Center employs around 28,000 people, and the University of Texas Health Science Center contributes biotech research while training future healthcare professionals.
For my investor clients, I take the long-term approach to invest in single-family homes for break-even or positive cash flow and/or future appreciation. Rehabs and remodeling projects can be rewarding; especially those that could be rented after, or even during, rehabbing to take advantage of lower capital gains rates after one year's ownership. All of the properties I help my clients acquire must have features that would appeal to both good-quality tenants as well as future home buyers for resale purposes.
I look for good investment properties in the northeast and northwest parts of the San Antonio metropolitan area, near major employers and the Medical Center, which is where I grew up and where I still work with a lot of my investor clients. Neighborhoods close to Fort Sam Houston and Randolph AFB are others that attract tenants. The city is growing in practically every direction now, but I still have a fondness for the older neighborhoods with lots of trees. I provide relocation guides with neighborhood information to home buyers relocating here.
For sellers, I am a believer in staging to make a vacant home more appealing and I offer this service. Most buyers--and prospective tenants--are unable to see past the cosmetic issues of a house. I'll give my recommendations for preparing a home for sale or lease, and I have assembled a terrific team of people who do excellent work for a reasonable price. I want every home I list for sale or lease to look better than the competition.
Testimonials for Robin Rogers
From a couple who retired to San Antonio to be near their children and grandchildren

09/20/2013

Robin expertly guided us through relocation from Maryland to Texas. She found us an excellent local real estate agent in Maryland who helped us sell our home during one of the worst real estate markets in recorded history. Robin then rented her Corpus Christi beachfront condo to us while our household goods were in storage and transit. When we were ready to purchase, Robin found us the retirement home of our dreams with a beautiful inground pool in a nice, quiet neighborhood in north San Antonio.

She knows San Antonio as only a native Texan can, and tackles any problem that arises with her amazingly extensive network of experienced maintenance people. As we enjoy our retirement playing in the pool with our granddaughter; we say, "Thank you, Robin!!"

And an update from them:

It's been a year since we signed the papers to buy our home. How amazingly fast time goes by! We've been blessed with a happy life and loving family, but we're happier now than we've ever been. Thank you so much, our dearest Robin, for all you've done to make our retirement dreams come true. You truly are the best!!!

From the buyer, and then later the seller, of a duplex in San Antonio

09/20/2013

I wanted to share the fantastic experience I had working with Robin Rogers buying my first investment property in Texas. I found Robin's contact information from an article, gave her a call and within a day or so we were in action over phone and e-mail looking for my investment property. Robin is a fantastic communicator, always quickly answering my questions via e-mail. She connected me with extremely helpful folks (inspector, appraiser, property manager) who all worked closely with Robin and myself to make my long distance investment process very smooth.

From a first-time buyer who was excited about moving out of an apartment, although she will miss the pool!

09/20/2013

Working with you was very easy. I met with two realtors before you but really liked the fact that you asked for what was most important to me in a house (meaning bathrooms, yard, kitchen...) and did not laugh that it was "the feel" when you walk in. You did not push me to try things outside of my comfort and gave subjective opinions when some of my "feelings" were a little out there (i.e. the bank owned house needing A LOT of work, with a great yard).

It truly was a pleasant experience and I would definitely recommend you and use your knowledge in the future.

From the sellers of a home and a golf-course lot, both near the Medical Center

09/20/2013

Where do we begin? We will start with a huge thank you for making the real estate business simplified! You made everything seamless! From our very first interaction as buyers a few years ago to our recent transaction as sellers, you have been not only a wealth of resourceful information, but also courteous, patient, and determined. With everyone's busy schedule these days, what a client wants and needs is someone who can break down the complicated real estate jargon, set reasonable expectations, and possess good follow-through. You absolutely shined in every one of those aspects!

From the buyers of three rental homes for long-term investment

09/20/2013

If there's a Robin Rogers fan club, sign us up! When we found Robin's name through an internet search for San Antonio Realtors, we had no idea what a terrific experience was in store for us. As out-of-towners, we depended on Robin's expertise to guide us through the San Antonio real estate market. Both times we worked with Robin to buy rental properties, Robin steered us to winner houses that quickly generated income for us. Her advice was unbiased and spot on, and her commitment to us and our expectations was unsurpassed. You would be hard pressed to find a more competent and caring Realtor in San Antonio.

From an attorney in the military whose wife is from San Antonio

09/20/2013

What was I looking for in a Realtor? I'm concerned about a few things. They have to deal with a lot of investors. I think it's a completely different thing for a buyer's Realtor to deal with someone looking to buy a house they will live in compared to a house they will rent out. They have to respond to your calls, emails, questions and concerns in a timely manner. This goes without saying, but I was surprised that I have called or emailed at least three other active Realtors and did not receive calls back from them. Obviously a Realtor needs to be familiar with the area, neighborhoods, schools, crime statistics, where appreciation is most likely to occur, and basically which neighborhoods are improving and which are declining. My other requirement is that the Realtor doesn't agree with me all the time. I would like my ideas to be thoughtfully challenged. I require someone who ultimately carries out my will, but who helps to clarify my thoughts and plans by not blindly agreeing with me on everything.

I was lucky to find Robin Rogers. I Googled San Antonio investment Realtor and found her blog as well as some articles she had written for the National Association of Residential Real Estate Investment Advisors (NARREIA). Got that? It's a mouthful. I liked her right off the bat for a few reasons: she responded to me very quickly and we opened up with a very nice conversation about my investing goals and what she was able to provide; she understands the area; she spends time blogging and connecting with other bloggers which, I think, is like a form of continuing education; she owns investment properties herself; and she independently offers her advice even when she knows it is different than my thoughts.

Robin has been great about dealing with the seller, sending me listings that I may be interested in, and having a great network to recommend to me. She recommended a great inspector, which helped me to get a new roof from the seller, as well as a mortgage broker, accountant, and handyman. These were particularly helpful since I was new to the area.

If you're looking for a Realtor that focuses on investment properties, I would recommend looking for someone that has these traits. If you're in the San Antonio area, you should contact Robin and see if she would be a good fit for you. Check out her blog at Activerain, and check out her Web site for more information.

From a captain in the US Air Force who bought a rental home and who hired me to sell his home

09/20/2013

I have moved many times in my life, and without a doubt, Robin is the best realtor I have ever worked with. She helped me purchase one home, sell another, and found long-term tenants for a rental property on two separate occasions. Robin is a gifted communicator and you couldn't ask for a better advocate whether buying or selling. She knows the business and has always earned her keep by looking out for my best interests. She's the first person you should call for any real estate need in the San Antonio area!

From a first-time home buyer who relocated from California with her husband in the Air Force

09/20/2013

What sets Robin apart from her peers is her ability to anticipate your needs. Robin was always one step ahead of us as she directed my husband and I through the experience of buying our first home. As a military family living on the west coast Robin's efficiently and reliability were invaluable to us. When the time comes to sell our wonderful home there will be no other realtor I even consider calling!

P.S. We are STILL very much in love with our home!

From sellers of a two-story home who made the transition into a one-story home for a comfortable retirement

09/20/2013

Robin Rogers ushered us from old house to new house in less than 3 months. She gave helpful advice in preparing our house for market and recommended reliable and talented repairmen. Robin took amazing photographs for multiple listing that maximized the beauty of our beloved two-story home, and helped us see the potential in one-story homes. Her patience was astounding as we viewed homes that fit our stated needs only to discover we really wanted something else.

Robin was prompt in answering calls and texts. She was obviously knowledgeable and familiar with updated technology in helping us through the maze of paperwork for inspections and contracts. She was a great choice for our real estate agent.
Introducing a fresh new look for your Profile.
Click the 'Edit Profile' button below to enter 'Edit Mode' and continue the tour.