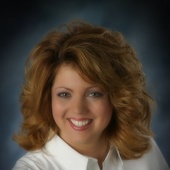 Services for Real Estate Pros
Jennifer Phifer
Real Estate Broker with unique skill set seeking full-time employment
Get to know Jennifer Phifer
Residential, vacant land, REO, property management & investment, real estate sales Exceptional technology/software proficiency, internet and research experience Impeccable customer satisfaction record Strong leadership skills with an emphasis on effective time management & strategic planning Adept at working both independently and as part of a team
Certifications
Hernando County Association of Realtors® August 2008 - March 2010
Brooksville, FL Director of MLS Services
Managed and maintained Multiple Listing Service data, serviced primary and reciprocal members, provided technical support and troubleshooting for all systems (i.e.: MLS, IMAPP, VOW, IDX, ListHub, Wireless InnoVia, Realtor.com, MMSI, etc.), managed MLS compliance system (iCheck) to ensure 100% accuracy and integrity of all MLS data, created, formatted and managed all interoffice and member-related forms, designed, created, and distributed monthly member newsletter, compiled monthly reports for and attended MLS committee meetings, completed special projects via Powerpoint presentation for public events, maintained and managed annual scholarship for local community college, acted as Association liaison to all vendors and members, managed after-hours and off-site member seminars, mixers, etc., performed monthly basic and advanced MLS and social networking training to members, provided off-site MLS training to reciprocal associations upon request, other duties as needed.
Realty World Willet & Associates February 2007 - August 2008
Spring Hill, Florida Licensed Real Estate Broker
ERA Pearson Realty September 1999 - February 2001
Spring Hill, FL Licensed Real Estate Salesperson
Century 21 Atlas Realty March 1999 - September 1999
Spring Hill, FL Licensed Real Estate Salesperson
Acted as intermediary in negotiations between buyers & sellers; closely abided by real estate laws & Realtor® Code of Ethics, prepared & distributed applicable real estate agreements & contracts; arranged for title searches, meetings, & inspections for & between buyers & sellers; helped to arrange favorable financing from lenders for prospective buyers; advertised & successfully marketed properties; worked closely with title agencies, attorneys, mortgage lenders, & fellow real estate brokers to ensure all necessary tasks were carried out; compared listed properties with similar properties that recently sold in order to determine competitive market prices; assessed clients' needs to meet their particular requirements; supervised mandated and agreed-upon inspections (home, termite, radon, lead paint, environmental regulations, FHA/VA, etc.) & ensured required repairs were completed within contract timeframes; performed Broker Price Opinions for Asset Management firms nationwide to determine appropriate pricing for REO's (foreclosures) & loan originations; all other duties as required.
TurnKey Realty Group, LLC August 2004 - February 2007
Homosassa, FL Broker-Owner
Hired, supervised & trained employees & agents; assured firm was in legal compliance with all real estate laws & Realtor® Code of Ethics, regulations & filings; provided overall administration of the day-to-day operations; anticipated & resolved organizational, development, operating, financial problems & issues; created & implemented annual budgets, goals & objectives; ensured short & long term working capital & financial management needs were addressed; administered annual financial audits; managed payments for payroll; developed & managed record keeping procedures to account for receipts & disbursements; developed & monitored annual budget; maintained accounts payable/receivable, obtained agreements from sellers to place properties for sale; monitored fulfillment of purchase contract terms to ensure timely execution; acted as an intermediary in negotiations between buyers and sellers over property prices & settlement details & during the closing of sales.
Lexington Homes, Inc. February 2001 - August 2004
New Port Richey, FL New Home Consultant
Prepared contracts for new construction, vacant land, & speculative homes; performed quality assurance inspections with job supervisors prior to each construction loan draw; accompanied customers to each meeting with architect to carry out design-build plans; maintained model & speculative properties; acquired land for development and speculation; all other duties as required.
Introducing a fresh new look for your Profile.
Click the 'Edit Profile' button below to enter 'Edit Mode' and continue the tour.