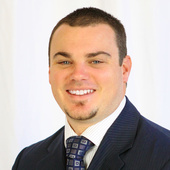 NMLS #246066
Mortgage and Lending
Scott Sistilli
Valencia, CA

—

Sierra Pacific Mortgage
Sr. Loan Officer Serving the LA area focusing on the Santa Clarita Valley, San Fernando Valley, and Antelope Valley.
Get to know Scott Sistilli
Welcome, and thank you for stopping by my profile today. I am a mortgage professional, committed to providing the BEST service to my clients and establishing life long relationships based on value. Mortgage origination is my passion and I take great pride in myself and my business. My main goal is to educate and fully inform my cleints on every aspect of their loan, and create a wide array of impressive, personalized marketing tools for Realtors. I put the Realtor first, and play an active role in helping them not only finance their buyer, but successfully market their listings, and provide leads.
Please feel free to visit my website at www.ScottSistilliLoans.com
Certifications
I specialize in Conventional, FHA/VA , Reverse Mortgages, Investors, and first time home buyers.
The first home purchase is a big step and a buyer needs someone they are comfortable with and know they can trust. I have worked with dozens of first time homebuyers and will take the time to work with them throughout the entire process, start to finish, to ensure they feel good about the process, and know exactly what is going on.
We are a Full Service Mortgage Banker.
Testimonials for Scott Sistilli
Steve and Kim Meyers

11/17/2014

I'm writing to share with you the exceptional service that we received from Scott Sistilli during our recent home purchase.

My husband, Steve, and I worked with Scott for the last few months while we were home searching and eventually, while in escrow. During the process, Scott was always incredibly kind and professional. We are in a somewhat unique situation, in that we have twins that just turned 7 months old. They were around 3 months old when we first reached out to Scott to help us get qualified to purchase a new home. Scott always worked around my somewhat difficult schedule. If I asked him to call me at a specific time, he did. If he said he would call, email or text by a certain time, he did. There were many times that I would contact him after hours, simply because that was the only time that I had available to research or send docs or ask questions, and I told Scott that I never expected to receive a response until the next business day. However, he ALWAYS responded to me after hours, even if just to let me know he received my email and that he would get back to me the next day. I appreciated that he was so concerned with making sure I knew what was going on.

Scott was always willing to take the time that we needed to discuss options. Sometimes Scott was forced to repeat himself to myself and my husband, because there was so much going on in our lives, that Scott would get calls from Steve, then me, about the same thing. Scott never appeared frustrated with us. He never reminded us that he had already spoken to the other one about the same thing. In fact, I only know it happened because Steve and I would talk about it later :)

We ended up falling in love with a modular home in Agua Dulce. This presented some unique hurdles since the financing options changed. Scott was diligent in working with the lender to ensure that we would not skip a beat, since the requirements for modular homes are different. We appreciated that he was honest with us that he had not done many modular deals, but we never felt like that compromised our situation. We always knew he was going to get our deal closed. There was never a doubt in our minds.

The process was obviously not without stress, and at the end, we ran into some unforeseen troubles with the lender. However, Scott kept us informed, sometimes by the minute, if that was necessary. We never felt like he had forgotten about us. In fact, we always felt as though we were his only client. Something I noticed and appreciated was Scott mirroring our disposition. When we were calm and excited about purchasing our new home, Scott conveyed the same. He was always professional, but we would all laugh and make jokes about the process, which helped to make it easier. On the flip side, when we were stressed out and having a difficult time keeping it all together, Scott upped his professionalism and essentially held our hands through the process. His tone was serious and respectful, and he walked us through each step until it was complete. He has an excellent understanding of how to communicate with clients during a process that can be a frustrating one.

We could not speak more highly of Scott. He is incredibly professional and kind. We will absolutely recommend him and Sierra Pacific Mortgage to anyone and everyone we know who needs home financing.

Thank you!

Steve & Kim Meyer

Ray & Donna Knight

08/13/2014

Scott helped us purchase a house in March of 2014, with a VA loan after Wells Fargo dragged their feet with our conventional loan.

After 5 weeks, WF approved only 3/4 of the loan when we easily qualified for 100%. Our Wells Fargo Loan adviser was a close associate, but after the banking industry changed things, even she couldn't help us secure the loan we qualified for (790-806 credit scores, 20% down, 1 long term job and 1 long term business and able to pay the mortgage). We even asked WF about the VA loan and was advised by WF not to get one because of the extra costs (funding fee), long time to close a VA loan and all the extra work involved.

After the WF delay and partial approval, we went to Scott and asked him about the VA loan and he correctly assured us that he could get the VA loan approved FAST and he was correct - it took 19 days from the start to closure! No beginner's mistakes here.

Don't believe anyone when they say VA loans take too long, require lots of additional paperwork, etc. This is no longer the case! VA loans are very fast now and in our case, was easier to obtain than the conventional loan!!! There are many costs you don't pay with the VA loan. The funding fee is the only extra cost we have to pay. This fee helps the government continue to offer the VA loan program and I'm proud to help future Vets secure a VA loan by paying the funding fee!

Scott was very helpful, patient and informative throughout the entire process. He is a very hard working loan associate who went above and beyond what is expected. He explained everything clearly and concisely and made the process as painless as possible.

It was a pleasure to work with Scott. I strongly recommend Scott to anyone looking for a honest, knowledgeable and hard working loan associate who is accessible 7-days a week and who'll treat you like a relative.

Thanks Again!.

Ray & Donna Knight

Citlalli , Darwin and Charlie Garay

09/25/2012

Scott's professionalism is outstanding. From the moment we were introduced he was on board with total understanding and personal attention to our family needs. He is very patient in explaining all details in regards to the process of our loan EVERY step of the way. He is definetly a person to recommend to any person interested in kindness, professionalism as well as honesty. His interest in his client is his priority. Thank you Scott for the journey you took with our family and beeing soo patient with us. Keep up the excellent work!!

Jonathan Tate & Vinece Barlow

08/15/2012

Scott is absolutely amazing! My wife and I purchased our first home in 2012. Buying a house for the first time is an extremely nerve wrecking and overwhelming process. We could not have asked for a better realtor (Mona Golastani) or Loan Officer (Scott Sistilli). As nervous as both my wife and I were going through the search for our home and making an offer, they made the process almost COMPLETELY worry free. After closing my wife and I reflected on our experience and agreed that there was never a need to worry as we were in good hands the whole time. Last summer we reached out to Scott to inquire about a refinance for some home improvements. Scott was able to pull his resources to ensure that we were able to accomplish all of our goals without any issues. We'll never use a different loan office to purchase or refinance. Scott asks for what he needs up front, keeps you in the loop with updates, provides insight whenever needed or possible and most of all, HE GETS YOU APPROVED. We were very fortunate to have Scott finance our first home and we're looking forward to many more as our family grows!



I can't say enough about the professionalism and courtesy I received from Scott…. Great communicator, on top of every part of the process. VA loan was an uphill battle in the beginning and some negatives popped up, but I was absolutely confident in how my loan was handled. Hands down the best service I've received in any transaction. Thank you Scott for providing excellent service.

Sean & Jennifer Toth

05/14/2012

My wife and I just purchased a new home after selling our other house. I have been through the escrow and loan process before with a few refinances along the way. With the housing market crash, banks changed a lot of rules regarding their lending. Scott was our mortgage consultant. I could not be happier with the level of service he provided. I'm very particular about finances. Anytime I had a question or concern about the loan process, Scott answered me promptly. If there was an update or some other factor of the loan that worked out to our advantage, Scott called to give me the "heads up." Scott is very courteous, professional, and friendly. Scott's great attitude made this process so much easier. If anyone is looking for a loan, I highly recommend that you call Scott at Sierra Pacific Mortgage. You won't regret it!

My name is Marco and I'm a first time home buyer. Starting my journey through this process was a stressful and scary roller coaster. But thanks you Scott Sistilli from Sierra Pacific Mortgage, a lot of the stress was relieved. Scott has the best communication skills ever seen. He is always available to answer questions or concerns via phone or email at any time. And when I say any time, I mean ANY TIME! He works his hardest to get you the best rate possible and an affordable mortgage payment. He makes you feel like your family and not just a person off the street trying to buy a house. Would I recommend Scott? I would highly recommend him! Thank you Scott and keep up the good work.

The Wood Family, Laura, Paul, Andrew & Annabelle!

02/29/2012

I wanted to take a few minutes and write to you and say our thanks for all your help and support during the almost two years it took for us to find our dream home!!

We have been in our home now for two months and we are so happy it all came together. It was a challenging process trying to find the right home with many ups and downs due to limited inventory of where we wanted to live and the short sale blues, but I have to say you and your assistants went above and beyond to make it happen.

We feel very confident in referring you and Sierra Pacific Mortgage to any friends or family who may be interested in buying a home. You are amazing for all your hard work and availability during all hours we needed to call you and get advice and updates. If something came up and We couldn't reach our Realtor you were always there and we truly appreciate that.

Thank you again to you and your staff for all your efforts and team work!!!

I am a first time home buyer and had no idea where to start when getting a mortgage. Scott Sistilli was able to answer all of my questions and made me feel very comfortable. Scott's best attribute is his communication skills. He was able to guide me through the whole process by always answering his phone and always responding to emails right away. Scott also got me the best rate for my mortgage and a lower monthly payment than I originally thought! He made everything quick and painless.

He truly does have your best interest at heart and I would highly recommend his services to anyone looking for a mortgage.

I love my new place! Thanks Scott!

honestly don't believe I would be in my new home if it weren't for Scott and all of his hard work. Scott had to prove to HUD that the community where I wanted to purchase my home was eligible for FHA financing. That was not an easy process. He did the research, footwork, and continually dealt with HUD to get them to admit their information was terribly outdated. I am thrilled with my home and I know I have Scott to thank for making it possible.
Introducing a fresh new look for your Profile.
Click the 'Edit Profile' button below to enter 'Edit Mode' and continue the tour.