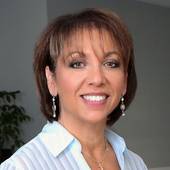 Home Stager
Carmela Abella
Port Jefferson Station, NY

—

Abella Home Staging & Redesign
Jeanne Ave
Port Jefferson Station , NY 11776
---
Abella Home Staging & Interior Design is a full service company providing services in Nassau and Suffolk counties New York
Get to know Carmela Abella
VACANT STAGING
Are you frustrated your vacant home is not selling? Afraid it may not sell? These are just some of the concerns many home owners deal with, when they are selling their vacant home. Most home owners have no clue what it really means to have a vacant home. Vacant homes suffer from neglect. They feel like an abandon home.
This is where I can help. As a stager and decorator, I know what the buyers want. I can help you get your home ready for the market. I can eliminate the stress in how to, "best present" a vacant home. Just staging a few rooms can make all the difference in the world.
If you've brought a home before, then you know that falling in your love with the house is key. If you're a first-time buyer what draws you into the house? Emotional connection. Buyer may have a list of items they want the house to have, BUT it's the emotional connections that will actually get them to make an offer. Buyers are attracted to a good design house. They picture themselves living there. If your home is not presented that way, then the buyers won't come. You only have one chance to make a good impression. Don't blow that chance!!
Let me tell you, a little about myself, I am a certified Home Stager, certified One Day Decorator and certified Color Specialist. I have taken numerous design classes. All the things that make me qualified to be a Stager and Designer. However, as good as those qualifications are, passion is what fuels me. As far as I can remember, I had a great love for design. Everything had to be, "Aesthetically pleasing to the eye" or I just wouldn't do it. Having a design background is a tremendous benefit when staging a home. Your house will look like a show home. I'm here to take away the stress of selling a vacant home. All the work will be done for you.
 Staged homes spend an average of 73% less time on the market and typically sell for more money according to RESA (Real Estate Staging Association). This equates to less carrying cost for the homeowners.
HOME STAGING FAQ'S
1. My house isn't worth being profession staged - Even spending a few hundred dollars on an initial consultation will net you thousands of dollars and will speed up the sale of your home.
2. It cost to much money - Staging a home is less costly than your first price reduction. That doesn't even factor the carrying cost.
3. We want to test the market first - Costly mistake. In my experience, the first two weeks are the most traffic to your home. Don't waste time or lose potential buyers by testing the market. You only have one chance to make a first good impression.
4. Why can't the buyers see pass the work/decor? According to NAR (National Association Of Realtors), 94% of buyers can't see beyond what they are viewing. And if a buyer does make an offer on your home, they will double or triple the cost associated to fix those items. Don't give them any reasons.
5. We have no desire to do the work - And neither do the buyers!! So you can take your house off the market, or be ready to sell your house below market value. It's that simple.
There seems to be a preconceived notion that only high-end homes are worth staging. That couldn't be further from the truth. Like I mentioned before, staging a home can bring you 6% more revenue. For many sellers, their home is one of their major retiring investment. Wouldn't you want to net as much profit as you can?
STAGING CONSULATION
WALK & TALK STAGING CONSULTATION
Is your home ready for it's close-up? Not sure? Chances are your home needs some work, whether it's just a simply fix as accessorizing, or some minor work like painting the space a more neutral palette. Either way this consultation can help.
Our home is like our children, after a while we no longer see the imperfection because we loved them just the way they are. But buyers don't have that same emotional connection to your home as you do. This is where I come in and help. With a trained eye, I can spot the potential problems. Give you the recommendation to fix the problems.
The goal of this consultation is to have a home that buyers will have an emotional connection to. That is what will drive the traffic to your home and that is what will get it sold!
Think of home staging like detailing your car. You wouldn't sell your car without washing and polishing it. Don't put your home on the market without staging it first. Remember, you have one chance to make a good impression, make it count!!
FINAL NOTE FROM ME
Selling your home is not an easy process. Because your home is vacant, you worry about vandalism. The carrying cost is a major financial burden. Not to mention the stress it puts on your family.
We can help! Staging your home will shorten the time your home is on the market. This will enable you to return to your normal life. We are here to make this process as painless as possible.
Carmela Abella's Blog Posts
ActiveRain Community
–

about 8 years ago
Home Improvement
–

over 8 years ago
Real Estate Best Practices
–

over 8 years ago
ActiveRain Community
–

over 8 years ago
Vacant Staging
Why you need to stage a vacant home
Certifications
One-Day-Decorator. Our home is our castle. It is an extension of who we are, our sanctuary from the hardships of life. But as you look around your home has it lost its luster? Its Appeal? Redesigning can help. Implementing the same techniques as home staging, we will use much of your existing furniture, incorporating existing pieces with new pieces.
Decorating doesn't have to be costly. Your home should be a source of comfort to you. A place that gives you a sense of peace.  Clutter, chaos and a lack of order can disrupt that peace. Many people surround themselves with too many pieces of furniture, we'll rearrange the placements of furniture, eliminating pieces that no longer work.
Working with you, we will define space, create a sense of flow, find the focal point and function of every room, and establish harmony in your home. Redesigning can help transform your house into your dream home
Certified Color Specialist. Afraid to choose color? Our expert will assist you in making the right choice, picking all the necessary colors to transform your home. Our color specialist will analyze and determine the flow of your home.
Skills
Certified Home Stager
Certified Color Specialist
Certified One Day Decorator
Certified Seasonal Decoartor
Testimonials for Carmela Abella
Skip Marsh-Certopro Painters

06/16/2016

I use Carmela in my business as my dedicated go-to person for color consult, staging advice, and design advice, for any of my clients who need these services. She is knowledgeable, professional, enthusiastic, and just a pleasure to deal with and comes with my highest recommendation!


Denise & Darren Chernoff

05/15/2015

"My husband and I were skeptics to the whole staging thing, thinking it was only for luxury homes. However we knew that the market was going to be difficult. We decided to call Carmela after I found her online website. We believed it could not hurt to hear what she had to say. She was flexible with our hectic schedules and came that same week. Keeping in mind we had to get the house on the market in 4 weeks she did a very thorough analysis of our house. Within 2 days I had a detailed report with reasonable issues that could be addressed. My husband and I worked feverishly for 4 weeks to address the major issues she had brought up keeping in mind our budget. The house went on the market on a Thursday and the first open house was Sunday. By Monday evening two offers were in one higher than we could have expected. STAGING WORKS……..We are now firm believers. We can't wait to move into a new house and would not hesitate to call Carmela to help us design it. Thanks again Carmela"


We had Carmela help stage my home prior to putting it on the market She had a wealth of information and recommendations on how to make the home more appealing to a potential buyer. She recommended we rearrange some furniture and pictures, added a few accents to the decor. We had multiple offers within the first 3 days. The house looked so good that we had her come to our new home and decorate it. She has a great eye, she's full of recommendations and very reasonably priced.


Carmela Abella created a vision for my home that I would have never dreamed. Not only is Carmela a talented home stager, she has a professional way of communicating her vision while making you (her clients) feel empowered with the choices that she suggests. Carmela walked into a store with me and chose accessories for almost every room in my home from the dining room to the master bedroom. My husband and I appreciate all Carmela has done to make our home more beautiful.


Caryn Russ & Mike Miller

10/24/0012

We just wanted to take some time to express our sincere thanks for your work and vision.
Your assistance in the remodeling was outstanding. You helped us pick paint colors, carpeting, flooring, bathroom fixtures and more up-to-date lighting, where needed. Each purchase was itemized and approved by us.

When it came time to stage the home for sale, you were able to make my parents' old furniture look great, moving things around, adding flowers, knick-knacks and other modern decor. You paid attention to the details so we didn't have to.
Carmela, you truly took a tired old home and turned it into a place of beauty! Thank you so much!

Introducing a fresh new look for your Profile.
Click the 'Edit Profile' button below to enter 'Edit Mode' and continue the tour.