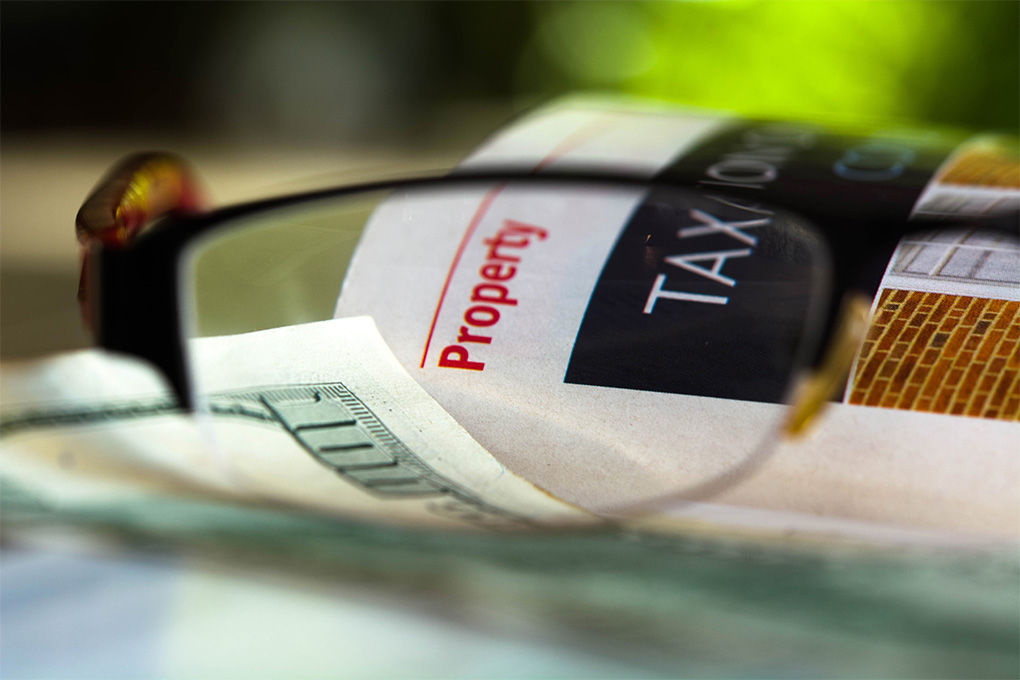 Get to Know Stephanie M. Caruthers
Stephanie M. Caruthers has been working within the financial services industry since 1993 in an array of financial disciplines, including banking, real estate and mortgage financing. Her financial expertise expanded in banking, where she specialized in financial and retirement planning, consumer lending, home equity and prime lending. During her banking career she earned her Series 6 and 63 securities license, life & health insurance license including variable annuities. Getting a title insurance, real estate & mortgage license seemed to be the next logical step. Ms. Caruthers initially obtained her real estate license in 2001 to do personal real estate investing, but fell in love with real estate and decided to make real estate and financing it her career. She furthered her career by obtaining real estate designations such as Graduate of the Real Estate Institute (GRI), Accredited Luxury Home Specialist (ALHS), Accredited Staging Professional (ASP), Property Residential Manager (PRM) and Certification for Internet Professionals (E-Pro). After several years in the real estate and mortgage business, Stephanie saw a need in the mortgage industry and left the real estate business to focus on her mortgage career. Her trusted relationships with local real estate agents and her extensive knowledge in the real estate business set her apart in the mortgage industry. Ms. Caruthers has a passion for the mortgage business and enjoys helping families achieve their dream of home ownership. Some mortgage programs offered are: FHA, VA, Conventional, USDA, as well as FHA/VA Streamline, and Reverse Mortgages for refinancing your current home and Reverse Purchase Mortgages.                              
cjcwilcyr
10/06/2015
If you want to make the mortgage process simple and easy, you need to contact Stephanie! I have gotten previous mortgages and they were always stressful and tedious. Stephanie took out all the stress and was amazingly helpful during the entire process. She always responded to any of my emails or phone calls. I will be recommending her to everyone i know!
zuser20140602123215970
09/23/2015
My husband and I would highly recommend Stephanie to anyone looking to purchase a home. She was extremely knowledgeable and enjoyable to work with. You definately want her on your team as she will get the job done!!!!!!
zuser20140522174216868
08/26/2015
When everyone else was ready to give up Stephanie's persistence and knowledge made our unique loan situation possible. If there is a way to make your loan work, Stephanie will find it. She did an absolute fabulous job!
drsfl98
02/12/2015
My husband and I purchased a home in Ocala, FL. and went VA. The realtor was not very informed on the process for a VA loan. Stephanie stepped in and was extremely versed in the VA process. She never lost her patience with my constant calls and guided us thru the entire process. I believe without her we would not have been able to close. She made call after call and responsed immediately to all my calls and texts. The little videos she has that explain the next step as we got there was very helpful. She always kept us in the loop. Which was critical to my frame of mind. Would refer my father to her if he needed a house. If we were to buy again will definitely want her on my "team" Thank you Stephanie. Donald and Donna Stewart
user121016
01/23/2015
It is with great pleasure that we write to recommend the services of Stephanie Spink real estate professional extraordinaire. She truly is exemplary in her profession. She made the process very easy and painless for us. She listened to what we wanted and did not pressure us to look beyond the parameters we set. She took the time to explain to us the mortgage process as we were first time home buyers. Though we were novice at the home buying process, we knew we were in good hands because he happily answered all of our questions (and we had a LOT). Also, she able to get us an unbeatable interest rate! The entire process, from the day we signed a contract with her company (Landmark) to the day we closed on our house we were a priority. She was highly recommended to us by our realtor and we were very thankful for the excellent referral. Her guidance and attentiveness through this process was invaluable. Her attention to detail, knowledge of the field and timely approach were greatly appreciated. We can't imagine going through this process with anyone but her. Anybody that buys property in Marion County and does not use Mrs. Spink will surely have a less than optimal experience. Stephanie Spink is simply the best.
mouse9934429
11/21/2014
Stephanie was wonderful to work with. It was my first time buying a home and she made everything feel so easy and uncomplicated. She always did everything she possibly could for things to work out in my favor and she worked very quickly. I would recommend working with Stephanie to anyone.
gjd951
09/22/2014
Stephanie is professional, efficient, extremely responsive, highly organized, and very personable; not a typical "nine to fiver". Superior client service is her priority. The best of the best!
AshleighTynan
08/25/2014
Stephanie sprink was awsome! Very helpful with out first home buying process. Very knowledgeable with the loan information and went above and beyond to help us get our new home. I highly recommend her and the team at landmark mortgage
flfarmgirl824
05/02/2014
Stephanie is always professional and answers all questions promptly. Very knowledgeable in real estate, lending and investments. My ex was supposed to be paying the second mortgage and after checking he was three months behind. Stephanie was able to get the home appraised and refinance both mortgages in my name
JenRyan0
05/02/2014
Stephanie was amazing to work with. Anytime we had a question, she was there to answer it. She helped us through the entire process and advised us on things to watch for and on what to expect. We knew if we had a question, Stephanie would respond promptly with an understandable answer. We would highly recommend her to anyone wanting to buy a home.
user2946620
04/30/2014
Stephanie went above and beyond the call of duty. She was available all times of the week- weekends, nights and was extremely helpful during my pre-approval/house shopping experience. We knew what to expect and she was there for the whole process. She had a positive attitude and made me feel comfortable about my financial situation. I highly recommend her!
Stacy Alpizar
04/30/2014
As a Realtor in the Ocala area, I have had the pleasure of working with Ms. Spink on several home purchases. She is very knowledgeable and pays attention to every detail of the mortgage process until the very end. Buyers would value her as an asset to their real estate investment(s) and would be very happy having her on their side!
miamifan123602
09/17/0015
Where do I start? Stephanie Spink was simply amazing. Stephanie was very thorough, attention to detail, knowledgeable, and super helpful throughout the mortgage process. There were many times I was lost made a simple phone call to her and she helped figure things out. She always kept me up to date throughout the lending process. I'm very thankful and grateful... thanks, Stephanie!
Jshuster78
09/12/0015
Stephanie was fantastic to work with. She offered careful and concise explanations for all questions we posed to her. She was very perceptive to our concerns and needs and helped us obtain the right loan package for the purchase of our house. We will certainly call Stephanie for our next loan and we will not hesitate to recommend her to our family and friends!
marry blount
08/27/0015
She was so well organized ,returned all my calls in promptly time, she was very knowledgeable.,when I had questions I would highly recommend her.very easy to talk to very respectable, she was very patient.
kweinsheimer
07/08/0015
I highly recommend Stephanie Spink as a mortgage originator. She was very professional, knowledgeable, and consistently communicated with us. She successfully steered us through the arduous mortgage process and was committed to helping us accomplish our goal.
kwlbg
06/03/0015
If you are looking for a mortgage broker who is personable, experienced, and will step you through the entire process, while always providing answers to any questions. Stephanie Spink is top notch in all of this. She along with her team provided my husband and I with the best service and eased all of our stress when we had concerns or questions.
format_quote
Excellence in Mortgage Banking