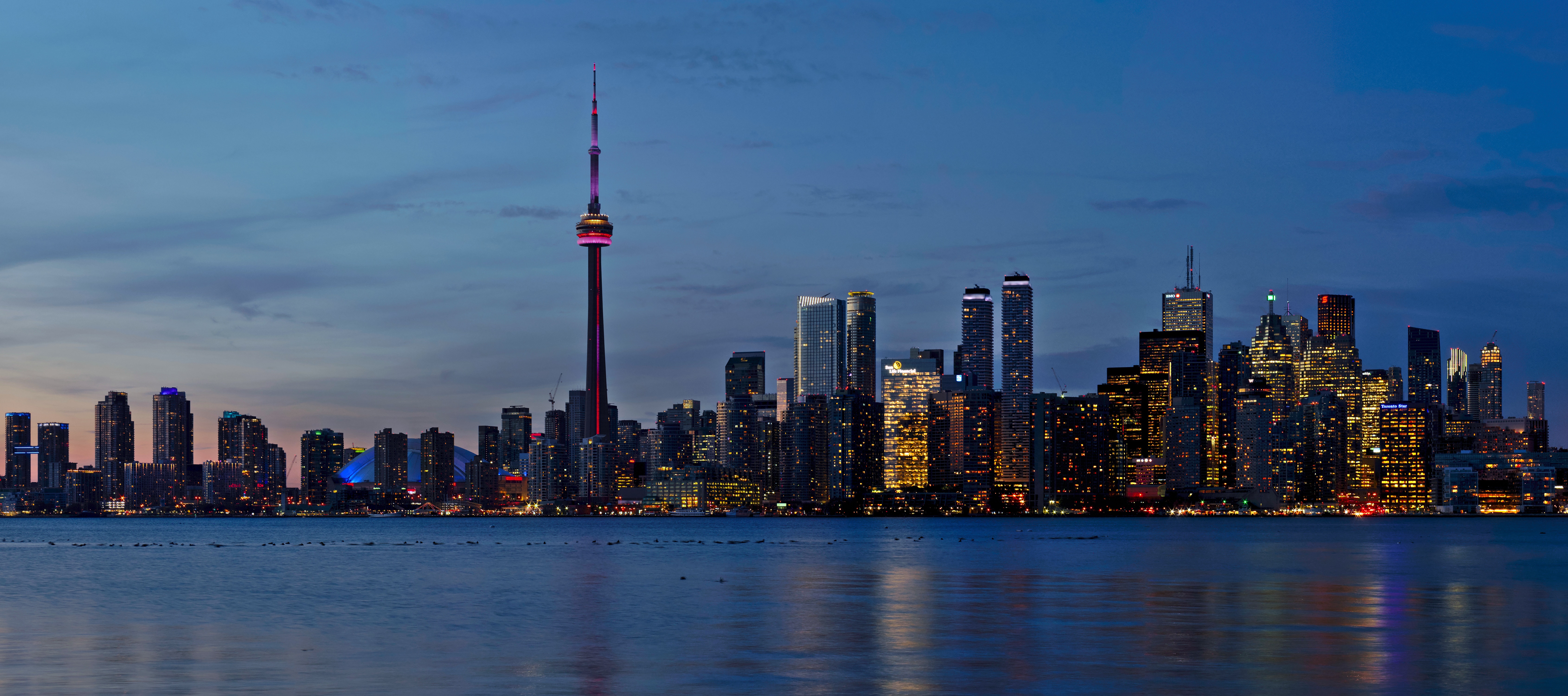 Get to Know SHAWN VENASSE
Working for over twenty-five (25) years as a Sales Representative & Buyer Specialist with The Elli Davis Team now at Sotheby's International Realty Canada, Brokerage, SHAWN VENASSE has had the rare opportunity to work with and for Clients from every walk of life: from "starving artists" to Fortune 500 CE0's; and, from University Students to Bank Presidents & Hedge Fund Managers.
Shawn's Clients appreciate his charming wit, unflagging attentiveness & commitment as well as his obvious professional & ethical standards. In a word or two, they "feel safe" and "taken care of"! And so will you!
From ROSEDALE to RIVERDALE, FOREST HILL to SUMMERHILL, LAWRENCE PARK to HIGH PARK and all points in between & beyond! SHAWN VENASSE - Sales Representative, because...I KNOW TORONTO!
THE DREAM
A playful reminder of how dreams begin, evolve and grow to become reality...especially in the realm of home.
VARIOUS ON FACEBOOK
05/25/2019
https://www.facebook.com/pg/shawnvenasse/reviews
Meggie, Susan and Adrian's Story
07/06/2016
We were referred to Shawn by Rina DiRisio of Oakville via Elli Davis. Rina had assisted us previously in successfully buying and selling a number of properties in Oakville over a period of twenty years, while being an absolute top performer at Royal LePage. Considering that she may be studying for eight or more years, our daughter wanted to buy a condo within a reasonable distance (20 min via public transport) from the University of Toronto, preferably with an emphasis on newer properties around Spadina and Front streets. Meggie needed a one bedroom apartment in the 650 – 800 square feet range in a relatively secure building and a price range from C$ 290k – $ 320K all in. As time was of the essence and I needed to fly in from New York to assist our daughter, Shawn prepared several property searches with sufficient alternatives from which we selected 3 – 5 apartments for viewing on January 15 and 16, 2016. Upon viewing three properties it became clear that our daughter preferred a Soho Residences based unit and asked Shawn to prepare offers for seller's consideration. As communication with both the seller's agent and the seller was problematic on account of non availability and some confusion, Shawn had to spend an extraordinary effort to get things done. The home our daughter purchased was for her the optimum unit in a safe and preferred location and thus met all of our criteria. In addition the price, although a tad over asking, was well within our budget, including the associated costs of the transaction. Considering that we started the purchasing process on January 15, 2016 and completed it on February 18, 2016, Shawn did an incredible job in preparing and guiding us the process in this relatively short period of time. We commend him for his incredible efforts and energy and thank him for providing our daughter with his much appreciated mentoring.
Quentin and Valentine's Story
06/07/2016
We currently rent a home in the Upper Beaches near Woodbine & Danforth. It's a nice family neighbourhood and our daughter goes to a home daycare near Donlands and & Danforth, so we basically drew a perimeter around this. The main criteria was that the house had to be no more than 15 minute drive from our daughter's day care. We were looking at any type of house in this area with at least 3 bedrooms plus a basement that we can use when we have family visiting us from overseas. Another must-have was a backyard or enough space to enjoy a BBQ during summer time:-). I'm not a handy man and I travel a lot for business, so I don't have time to renovate, so we were looking mostly at renovated houses. Being close to a subway station was also part of the criteria. The housing market is so hot in Toronto that we had to make concessions, looking a little bit further east and north, but still within 15 minutes of the daycare. The neighbourhood where we bought is not as charming as our previous upper beaches neighbourhood with nice old trees, but houses are newer and this is still a residential and safe family neighbourhood. Also, it's a five minute walk to a bus station, then a five minute bus ride to be at Man Station. Door to door, it's a 35 or 40 minute trip for Valentine to get to work on Church Street, but I work from home.:-). The house (semi-detached) has been completely renovated, so it is ready to move in, that was one of the main criteria. At first we increased our budget, and made offers on houses really at our budget limit, but because people were making offers at 130% of asking, we failed to get the homes. After a few offers, we ended-up buying a house 100K below our budget limit. At the end of the day we are happy we made some concessions:-) The VP for the company I work for recommended Elli Davis at Royal Lepage and that's how I got connected with Shawn. I would recommend Shawn to anybody who is looking to buy a house in Toronto. We are from France, and obviously did not know the housing market in Toronto or the buying process. Shawn took the time to go over the process with us and make sure everything was crystal clear. He always did a lot of research on houses we were interested in and provided very valuable inputs on districts and locations. He has been available for us 7 days a week, 24hours/day. We have been on the phone with Shawn at 11PM at night… In our situation (newcomers to Canada), it was very helpful to work with Shawn. Because he has many many years of experience finding homes for his clients, this gave us a lot of confidence, we felt that we were in good hands. We exchanged so much with Shawn via phone, text, email over the past two months we feel like Shawn is part of the family now:-) Shawn also recommended a good Lawyer and Mortgage Broker. We have a strong team who knows how to take care of us!
Alissa and Jesse's Story
03/10/2016
Jesse: First, it should be noted that my wife and I agree on pretty much nothing, and this is true of what we wanted in our new house. I wanted to live downtown; she wanted to live in the inner suburbs; I wanted a townhouse or condo; she wanted a house. It is a testament to Shawn's patience and perseverance that he stuck with us long enough to find a home that we both loved. Alissa: The original parameters of our search were that we were looking for a three bedroom house, with two and a half bathrooms with a backyard and parking in the midtown area or central areas of Toronto. We also needed to be close to a subway station and within a neighborhood with good schools. Jesse: In terms of location, I originally wanted to limit our search to anything close to a subway station, but not north of Eglinton. In the end, we focused mainly on the Yonge corridor between Bloor and Eglinton, but ended up finding a house a little further west. I would say that it's the ideal compromise between what my wife and I were looking for. It is a short walk to the subway and close to the city, but feels like a neighbourhood. It has three bedrooms, but is not too large. It has a yard, but not a lot of grass (I hate raking leaves and mowing the lawn). And the basement can be used as an office/man cave, which is exactly what I was looking for. It was also move-in ready, which is something we both wanted. Alissa: The house we purchased is exactly what we were looking for. The house meets all our must haves (rooms, space, backyard) and even has a garage which is a huge bonus in this city. We are close to the subway and are in a very family friendly neighborhood with great schools. We are thrilled with our house! Jesse: We did have to increase our budget, though. Our original budget was $1 million. We increased it to $1.5 million to get a better sense of what was on the market. In the end, we paid $1.3 million. When we sell, I'm planning to buy a mansion in Saskatoon. Toronto prices are crazy. Shawn was amazing. He stuck with us through thick and thin and was always available whenever we needed him (I don't think he sleeps). He not only helped us navigate the market and the buying process, he also did an extensive amount research whenever we showed even a modicum of interest in a house. Our search took awhile, but Shawn helped us find our dream house — and at a time when he was closing a couple other deals. In the end, we came came to think of Shawn as our friend as well as our real estate agent. Alissa: Shawn is fantastic to work with. This is actually my second time working with Shawn. He helped me find the perfect condominium and now he has helped me and my husband find the perfect house. I had a wonderful experience working with Shawn on both purchases. Shawn took the time to listen and make sure he understood the type of house that we were looking for and tailored our house search appropriately. He is incredibly knowledgeable and ensured that we understood every aspect of the home buying process (from reading MLS listings, to things to look for in potential houses and the steps to making a successful offer). He is fun to work with and was always available when we needed him – whether to view a house or answer questions we might have. Shawn would also go above and beyond in researching every property to ensure that it met our criteria. He never tried to push us to make an offer and was very patient with us as we hemmed and hawed our way through looking for a house. When the time came to make the offer, Shawn was incredible and supported us through every step of the process. We were very lucky to work with Shawn.
Jackie's Story
01/14/2016
When I began my search, I was looking for a 1 bedroom or a 1+den condo in the 700-799 square foot range. My preferred neighbourhood was Yonge and Eglinton. I wasn't fussy with the building's amenities, but the condo needed to be relatively new (5 years or less), include a coveted parking space and generally 'felt' as though it was going to be worth the investment, which was totally subjective by me. There wasn't a ton available in the Yonge and Eglinton area in my budget, which was strict, so I wouldn't go over. Shawn was very respectful of this when we got into making the offers and counters. I was also curious about living in the Bayview Village area. There was definitely more square footage available in this neighbourhood for the price, but I never felt excited about the units I was seeing. I kept realizing I wanted to live at Yonge and Eglinton, which was right around the same time this unit popped up on the market. While the condo is definitely is a little bit smaller than what I was hoping for (641 square feet), it ticked all of the other boxes and it was in the right neighbourhood, so I couldn't pass on it. I moved out of the place I was renting in May, and was away for the summer. I was eager to start looking for my condo in September, with a hope that I would be in a place by Christmas. Unfortunately, it took working with 3 different realtors BEFORE I met Shawn in November to be happy with my experience. As a first time buyer, I wanted to see lots of different condos to get a true understanding of what I was going to be buying. There are hundreds of condo towers and I wanted to see a lot of different layouts/units before I made a decision. I don't thinkthe other realtors were happy about this. After almost giving up, I was referred to Shawn from a friend who worked in the industry in Oakville. As soon as the connection was made, Shawn was quick to email and set up a time to meet. He was thorough, knowledgeable, experienced and attentive, things that I had not experienced when working with the other real estate agents, which had left me very frustrated, slightly jaded of the industry, and most of all upset that I hadn't found a place to live. The place that I ended up purchasing, I saw on Christmas Eve – talk about a great Christmas gift! Shawn was available (even though it was the holidays) and committed to helping me through the process despite the holiday season. When it came to making the offer, Shawn walked through every step of the process and helped to keep my nervousness at bay. It was so exciting to have my offer accepted on a place that I had loved. I can't thank Shawn enough, and have already recommended him to a few of my friends who are going to be in the same place as I am in the coming months.
Kelly and Roy's Story
11/10/2015
We hired Shawn prior to getting married. Over the course of a number of months Shawn showed us several interesting ideas in a number of locations in and around Yorkville. But we had not yet found that perfect place when it was time to leave the country for our wedding ceremony and honeymoon. In the airport lounge, prior to our departure, we were made aware of a new listing. It was perfect. The perfect size, in Yorkville and iin a building that was highly desirable to us. Unfortunately, we were about to leave the country for two weeks! We contacted Shawn as soon as we landed in France, and on our behalf he approached the Seller and negotiated a deal to be granted an exclusive option to buy the unit once we had returned from Europe and had a chance to actually see it in person. Two weeks later, we landed back in Toronto and went directly to the unit; saw it, loved it and bought it. Shawn was essential in helping us secure the deal in very challenging circumstances and we could not be happier with our choice, both in the condo we bought and in our decision to retain Shawn to assist us in buying it.
Robert and Elizabeth's Story
03/05/2015
Shawn was an excellent realtor with whom we very much enjoyed working last summer in our search for a new home. He was very knowledgeable about the Toronto market and knew all of the condo buildings that we asked about. He was very patient, not making us feel rushed into making a decision, which made our search an enjoyable experience. He was always so very pleasant and accommodating, answering all our questions and explaining and describing the various buildings. We were coming from suburban Toronto, leaving a large family home where we had lived for many decades and raised our family. Making a move to the city of Toronto seemed an overwhelming and daunting task even though we were both familiar with the city, having grown up in Toronto. Shawn quickly assessed what our parameters were, what neighbourhoods we would consider and soon learned exactly what we were looking for in style, design, and character. When we started looking we thought we would like to live in an urban environment in the city between Eglinton and Bloor, Spadina and Bayview. We wanted a condo of a certain size (about 2500-3000 square feet) with two bedrooms , a den/office, new kitchen and bathrooms. We were not interested in renovating. We wanted an attractive building but did not, at the outset, consider the age of the building, only thinking of the age of the interior of the condo. Particular amenities and views of parkland were not initial priorities. But we soon discovered that the age and attractiveness of the building, the lobby, the presence of green-space and amenities such as common areas that were modern and attractive and a swimming pool along with a slightly larger condo (about 2500-3000 sq. ft.) were things that we would like. This narrowed our search to just a few, select buildings. We would say that what we ended up purchasing, after 6 months of looking, exceeded what we had hoped for when we initially started our search. We did not expect to find a condo with both a den and a family room plus a formal dining room and living room; we did not expect to have a gorgeous swimming pool, such attractive and spacious public spaces and lobby, beautiful landscaped gardens surrounding the building and a spectacular view of parkland and still be close to all that Toronto has to offer. Having owned a condo in Florida for fifteen years we were familiar with what we enjoyed in a condominium and thought it would be easy to find what we had there in the city of Toronto which we knew so well. But we soon discovered in the Toronto market it was indeed difficult to find what we owned abroad.. By taking us to viewings at buildings we thought we would like to live in, we learned what features were really important to us: the age, design and appeal of the building itself, as well as the condo within the building that we were considering, the view of green-space vs urban landscape, having spacious yet intimate and warm interior spaces, more amenities (i.e. pool, fitness and entertaining rooms), high vs low rise and, of course, the neighbourhood. Shawn quickly understood and did not waste our time suggesting unnecessary visits to condos that didn't meet our criteria. Very soon, he helped us to narrow our search to a very select number of buildings that met all of our criteria and watched for opportunities for condos in those buildings. In the end we did increase our budget to achieve what we wanted but Shawn again did not waste our time suggesting condos that would not be of interest nor ones that greatly exceeded our budget. Once again, we would strongly recommend Shawn. Working with him was indeed an enjoyable, efficient and pleasant experience and he helped us to find a beautiful new home that exceeded what we had hoped for.
format_quote
Shawn is well-connected, stylish and classy! He adores Toronto and being with people at all levels and walks of life! It is this eclectic and irreverent nature that makes him a natural winner!