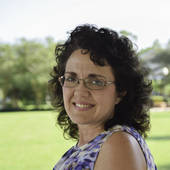 BK3029088
Real Estate Agent
Stephanie LeFew
Making Real Estate Easy for You-It's all about You
Tampa, FL

—

Coldwell Banker, Tampa FL

Coldwell Banker Real Estate LLC
14502 N. Dale Mabry Highway, Suite 100
Tampa , FL 33618
---
Stephanie LeFew & TampaHomeBuy.com here to serve 1st time home buyers,home buyers,investors,sellers,& sellers who need to sell quickly. I am here to offer my knowledge to you in this changing market.
Get to know Stephanie LeFew
That look in their eye – I wouldn't want to miss it for the world!
Stephanie LeFew is a full service Realtor with Coldwell Banker, selling real estate in Hillsborough, Pasco & Hernando & Pinellas Counties.
I am passionate, honest, and empathetic with my customers.  I listen intently to what my customer is looking for.  My goal is to exceed the buyer's expectations and work together to make their new home purchase a reality that they can enjoy for years to come.  I love working with all types of buyers – the first time home buyer, the young couple expanding their family, the move up buyers who have experienced a very successful career, those looking to downsize for one reason or another, those looking for a fun vacation home on the beach or in an active adult community, the military family moving to the area to work out of MacDill AFB, those needing assistance in their job relocation to Tampa Bay and, of course, the seasoned investor.
I've been a Realtor since 2002, starting out as an investor and negotiating short sales for distressed home owners that wanted to avoid foreclosure.  When the market turned, I focused strictly on being a Realtor and assisting Home Sellers and Buyers.  I can't believe it's been nearly 14 years since I endeavored to launch my real estate career. Time sure does fly by.
Selling? I am the realtor for you. Selling a home requires a strategy that will expose the property to the largest buyers pool possible. Along with careful staging and precise price positioning,  I can get the home sold fast at the least inconvenience to you. My brokerage, Coldwell Banker residential real estate affords me a wealth of tools to market your property. In business for over a century, Coldwell Banker spends its dollars to market your listing physically, online and on as many media outlets as possible. 
In addition to highly effective marketing tools, Coldwell Banker provides their agents with the top technology tools in the real estate industry. On vacation? That's not a problem, I can send over a contract for you to sign as long as you have internet access. Leveraging technology is essential in today's market and with my brokerage on our side, you can rest assured that we have the best tools available in your real estate transaction.
Searching for your dream home? I love to help home buyers find their right home.  Side by side with my customers in every step of the home buying process
from determining the area that they are looking to be in and sending them a home search specific to the buyer's needs 

from proximity to their place of work and encompassing also their interests and things that they like to do.  
I am not just selling them a house; I am selling them a lifestyle.  Making all the arrangements to see the buyer's favorites, I order the homes in the most effective way to make the best use of our time together.  While there at these homes, I point out the pluses and minuses that I see inside-and-out as we walk through the home. I'm not a home inspector of course but I may see things that the home buyer may not notice at the first home viewing.  I take the time to view the home for the customer with an educated observation seasoned by years of experience.  When my buyer sees a home that is all that they are looking for, I love that look in their eyes.  It's just so exciting and I love to be the Realtor, with them, when we do find their just right home. Wouldn't want to miss it for the world.
This passion for my client is what drives me and you can be assured that I will speak on your behalf in order to get you the most optimal results from your transaction. When negotiating a contract, I always keep my clients needs and intentions in mind. The art of negotiation is careful, cautious, and volatile. A master negotiator refines their skills over time adding each experience to their belt of "words that work". My experience handling and closing numerous transactions will surely be a benefit to my clients. When the market crashed, I endured the hard market conditions by negotiating successful short sales for selling and buying clients.
Think a regular transaction is difficult to negotiate? Well a short sale requires that much more time, effort and expertise. The agent must negotiate with all parties involved which includes banks, attorneys, title agents, buyer and sellers! Closing numerous transactions of this magnitude has sharpened my negotiation skills and endowed me with a silver tongue that can move people and real estate.
My goal is to have such a happy clients that they want to keep in touch and think of me when they hear that someone they know is looking to buy or sell property.  I yearn for a long-term relationship with clients that endure because of a true professional and friendly understanding that the product I am selling is someones home. I would love to continue that relationship and hope that you will think of me first when it's time to sell and look for the next home in your next chapter of your life.  Let's do this together.
A Final Thought…
When I entered real estate, I thought of my product as a piece of property- a parcel of land that could be sold for the right price. Many transactions later, I've learned that this was not essentially true. What I am really selling to people is a home. I am selling that piece of comfort, that place of security, the space in which a family can grow, the memories that feed a lifetime of thoughts, that place to call your home. 
I you want a realtor that will work for you, do not hesitate to give me a call at (813) 624-3332. I'm Stephanie Lefew and I am your Tampa realtor.
Stephanie LeFew's Blog Posts
Real Estate Market Trends
–

over 2 years ago
Home Buying
–

over 2 years ago
Home Selling
–

about 2 years ago
Real Estate Market Trends
–

about 6 years ago
Chris Sinram Buyer Tesitmonial
My buyer Chris Sinram talks about his first time home buying experience using myself as his realtor in the transaction.
Certifications
It is so exciting to me to help First Time Home Buyers.  I love to see the look on their face when we find houses that excite them and are exactly what they have been dreaming about. 
I love to touch so many people's lives and help to make their dreams a reality.  I work hard to negotiate the absolute best deal for my buyers and help to take a lot of the guess work out of the experience, which makes it a fun and exciting experience that they can tell their friends and family about.
I also assist homeowners that need to sell quickly.  I actually started out in real estate as a real estate investor.  We assisted a lot of people since we started in pre-foreclosures since 2001.  I now list the house, find the buyer and negotiate the deal with the banks in a shortsale.  Shortsale is what is required when a homeowner owes more than the house is worth, when they are behind in payments.  When this occurs, I submit the offer to the bank and negotiate with the Bank in order for them to accept less than what it is worth in order to sell the house quickly, in order to assist the homeowner in selling the house quickly so that they do not have a completed foreclosure on their credit.  Although, I have sold houses to people that have had a completed foreclosure.  It is not the end of the world, but when foreclosure can be avoided, it is the absolute best thing.
I work in four counties - Hillsborough, Pasco, Hernando, and Pinellas Counties and would love to add you to my long list of happy home buyers and home sellers.
Testimonials for Stephanie LeFew
Stephanie helped us sell our home and buy the perfect one for our growing family. She was very knowledgeable, prompt, friendly and communicated frequently via phone and text. She helped us through issues with the buyer and seller. She truly cares about you and not just the sale. That means a lot in our book and we would recommend her to anyone.



5 stars !!!
A++++++++++++

Christina Barnett

04/08/2018

I always recommend Stephanie if you ever need a good realtor! We used her for buying and selling. A total of 4 times and have never been disappointed. What does she do that other realtors don't? If you are selling a home, she puts out a lot of signs when doing an Open House. Trust me, other homes in my neighborhood, the other realtors were failing and only putting one sign in front of the neighborhood! But not stephanie! She goes outside of neighborhood to let as many people know about your open house. I was amazed on the amount of people she drew and we had so many offers that weekend! This realtor isn't afraid to work long hours, to give u great advice to be ready for open house, and answer all of your questions. She takes the pressure off and we couldn't be any happier. When buying a home, she will take u to whatever your heart desires. She is quick in responding to calls. And if you ever find yourself needing to sell or buy a property, this lady will not disappoint!!! So blessed that we have come across her because buying or selling is stressful and Stephanie will take that stress right off. Thank u thank u for all that you have done, because you have a talent to do this job!

She's super friendly & fun. She's also very patient & knowledgeable.

Stephanie is the best realtor in Tampa! Professional yet warm, caring, and personable Works hard for her clients and never gets discouraged Best in town!

The Swammy family, Selva, Sheri, and our new baby girl, Jasmine

03/04/2015

We are eternally grateful to our realtor, Stephanie, in her tireless efforts to help us buy our first home. She was patient, punctual, extremely organized and essential in our search for our home. We had endless questions, frustrating demands by our own mortgage company, and last minute requests to see new homes. Through it all, Stephanie was there for us and made sure all details were covered in our closing and expertly negotiated our way through the buying process. Our sincere thanks to Stephanie and our highest recommendation!

Jessica Scanlan & Gabe Fahey

01/01/2015

We can not thank Stephanie enough for all the time and effort she spent on helping us purchase our first home. Stephanie was always available to answer any question no matter how difficult or impatient we became, and if she didn't know she wouldn't stop until she found an answer. Stephanie was a blessing throughout this whole experience even though it seemed like around every corner there was a bump in the road. Stephanie worked day and night to ensure that we would get the home of our dreams! We can not express enough how much we appreciate her willingness to help us no matter when and where!

And a special thanks to your beautiful children who kept us smiling through the whole process!

Tiffany Carter

08/12/2014

I am finally a homeowner and thanks to Stephanie it was a quick and easy process. Being a first time homebuyer, she was very helpful and attentive to all my concerns . Thanks alot, Stephanie!

I was very fortunate to have had Stephanie LeFew for my real estate agent. She was at all times very courteous, helpful, willing and understanding, as well as efficient and knowledgeable in the purchase of my new home. She helped to make my daughter and my dream of owning our own home come true. I would recommend Stephanie to anyone in the Tampabay area whether it be to purchase or sell property.

Belinda Stafford

05/07/2014

My experience with Stephanie LeFew has been very good. Stephanie went beyond all expectations as my realtor. She was understanding and easy to work with, also very patient with all the bumps in the road. She was on the phone everyday pushing the banks for me, and gave me so much personal attention that I felt like I was her only customer. She helped me sell my house and find my new home. I recommend her 100%.
Introducing a fresh new look for your Profile.
Click the 'Edit Profile' button below to enter 'Edit Mode' and continue the tour.