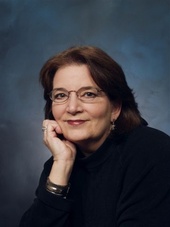 384570
Real Estate Agent
Tari Torch Sweeney
"...find the home you'll never want to leave."
Shaker Heights, OH

—

RE/MAX Traditions

RE/MAX International Inc.
Get to know Tari Torch Sweeney
How can I help you?
With 20+ years in the industry, I have learned that it is extremely important to LISTEN and UNDERSTAND the customers' needs. It doesn't matter that you may be a seller or buyer, but that I try to identify your specific goals, and what you want/need to achieve in your transaction.
Certifications
I work with all kinds of people.  Of first and foremost is that everyone is "educated" in the buying and/or selling process.  The more educated you are, the better decisions you will be able to make.  This is most people's largest financial decision, whether a $600,000 home, or an $85,000 home.  It's all relative!  This entails my saying that there is no question that is "stupid".  Seriously.  If it pops into your mind, it's worth asking.  Also, you need to understand, when making an offer, and from a seller perspective as well, you can ask for anything you want (as a buyer) and you can say "no" to anything (as a seller)!  If you would like to have that washer and dryer, write it into the contract.  Seller can only say "no." No hurt feelings.  Better to ask than to wonder if you could have had it for the "right price."
Remember, as a buyer....there's a fine line between "lowballing" a seller and coming in on a lower price.  Most homes tend to sell between 3-5% off list price (obviously there are exceptions to this!), so, you could begin negotiations a bit more than that off list price.  It will be negotiated upward. That's a given.  As long as you are aware of that, you will do fine.  Do not look at homes out of your price range and then "lowball" the seller.  It will only be offensive. Look at what you have been told you can afford, an negotiate from that place.
Sellers - try not to get emotional and offended on any offer.  Accept that this is their offer.  Don't play games and counter with $2,000 less, or some such "punishment." Negotiate seriously, and within the confines of what you think you want for the home.  And be reasonable.  Again, obviously, there are always exceptions.  We will deal with those as they occur!  Many buyers are not informed that they should not play games, or negotiate in "bad" faith, etc.  
Do remember that "fair market value" = What a buyer will offer, and what a seller will accept, on any given day."  Buyer does not "care" what seller "needs" to make on the transaction.  Seller doesn't "care" about buyer's "needs"...just bottom line.  And there are ways for everyone to come out on the other side in good faith, and amicably, if everyone works together.
There are many other issues to discuss as you move through the process.  And, every step of the way, I am there to help you. I never leave you alone to figure it out for yourself.  I offer my input.  You do what you want to do. I don't let anyone sign purchase offers, and listing agreements without explaining them, sometimes in great detail!  I give you blank copies of these prior to working with you.  You can familiarize yourselves with them ahead of time.  Makes you more comfortable!
So - come work with me.  Ask your questions. Tell me what you want.  We'll find it.  And, you will have lots of fun doing this....if it's not fun...don't do it!  It's an exciting time...a change in your lives, and you should enjoy it!
Introducing a fresh new look for your Profile.
Click the 'Edit Profile' button below to enter 'Edit Mode' and continue the tour.