Terry McDonald The McDonald Group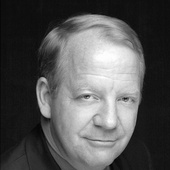 Real Estate Agent
Terry McDonald The McDonald Group
Brokers NC/ SC
Charlotte, NC

—

TerryMcDonaldRealEstate.com, LLC
I lead a small skillful Team in the buying and selling of residential and investment property from Waxhaw to Lake Norman. We are knowledgeable, dedicated, and vigorously defend our clients interests.
Get to know Terry McDonald The McDonald Group
Like to meet Terry? Most people "meet" Terry online, a one-sided meeting perhaps as Terry Introduces them to Charlotte NC- the #1 Video on You Tube for Charlotte- it is fact-filled and takes a quick tour of the city, and it has been well recieved with over 30000 views at last count...See it here Charlotte Real Estate- An Introduction to Charlotte NC
What Do We Specialize In?
We specialize in relocations- helping home buyers find their way home in the greater Charlotte area. We work from Lake Norman to Waxhaw, Uptown Charlotte to Lake Wylie-- we have first home buyer and luxury home buyer specialists, here to serve you. We work with all relocation companies.
We list homes on the south side of Charlotte, our home base. If you are considering selling your home, I invite you to interview us, and learn how we marklet and sell homes at reduced commissions-without giving up on service.
In fact we've won an "Outstanding Customer Services Award" in 2008 and again now in 2009, an award to the approximately the top .5% of Charlotte agents... by Charlotte Magazine.
How do we work? We begin with the end in mind- Our stake in this? At the risk of sounding corny, Your Happiness.
It sounds corny, but this is what we are after... and we know that if we can find a place where your family will be happy, then impress you with our negotiating style and skill, and get you into your home swiftly, easily, and without a lot of surprises- we know that is a win/win that gets us paid and frequently gets us referrals too.
I tell folks we want you to be happy not only the day you move in  but a year later too.  That is 100% success to us, becasue then you'll know you made a good decision, and it's what earns us referrals and future business.
I think a 2nd thing that sets us apart is that we are good listeners. Most Brokers are pretty good talkers, but we focus on listenning, being sure we knwo wht you want, what perfect looks like to you, and work to get it,  We are relationship oriented and totally devoted to our clients interests. That means we need to know your goals, we always tell the truth, and communicate that to you,  both good and bad, to help you make the right decision.  If you read some of my posts at Charlotte Communities you'll see a lot of this in action.
We also believe that transparent real estate is better real estate, the more you know the better, and there is nothing we do that can not stand the light of day.
We Do Not practice personal dual agency, we do Not accept Seller bonusses when working as Buyer Agents. We DO work with All Reloction companies, and if we aren't on "their list" just ask for us- they never say no.
Results Matter
In a client satisfaction survey of more than 30,000 home transactions in Charlotte in 2008, Terry was nominated and recently named a Top Agent in Client Satisfaction by  independent research conducted by Charlotte Magazine.He's been nominated again in 2009.
More here- Terrence (Terry) McDonald Top Charlotte Agent
Wilkinson and Associates is the 2nd largest real estate broker in Charlotte, NC with over 800 agents.
The McDonald Team was the Top Team in 2006, a Top Ten Team in 2007, and Terry was the Top Earning Agent at W & A in 2008. Terry has represented buyers in (believed to be) the largest foreclosure sale in Charlotte, and the 2nd largest sale at Lake Wylie.
The McDonald Team helps a variety of customers- from first time home buyers to sports figures, physcians and major corporate executives.
How great is the difference between a bad Agent and a good Agent?  You know the answer to that I bet... I once posted that No Agent was better than a Bad Agent, and I believe that,  but, the better question might be... What is the difference between a good real estate agent and a great agent? I would tell you that answer is huge too, and let me explain a bit about how we do things.
Buyers: Our clients come from all over the country and Europe- some with great knowledge of the area, most with only a limited understanding of the area.  From the northeast, from Florida, and more than 14 states last year, they come looking for a better life for their family, some with jobs and many without.  So our client needs go far beyond just helping them find a house. Where do they start? I like them to start with my Introduction to Charlotte video on my blog, and then on to my Online Relocation Guide, my Charlotte blog Charlotte Communites.  CharlotteCommunites is devoted to answering the many, many questions, from schools to taxes that relocating families have about Charlotte. We need to help them find a community, and a neighborhood, where they think their family will be happy. And this is what sets us apart: we know the communities, the schools and give our clients the tools they need to make the always tough choice between two or more good choices, "Which is best for my family?"  Yet we are always careful not to suggest any area strongly, because ultimately it is our client's choice and voice on what is best for their family that matters.  Our only concern is that our client family is happy one year after moving in, then they will know the  made a good choice in a home, and a good choice in their Realtor too!
If you are looking for one Charlotte Home Search site that combines Home Search with Community information all on a map of Charlotte, visit my very cool and easy to use
Charlotte Homes For Sale if you are looking for a more direct route to Luxury Homes in Charlotte
Sellers: Our goals for Sellers are simple: Obtain the highest possible price, in the shortest time, with the least amount of hassle to the Seller. To this end we've developed a powerrful marketing system oriented to today's home buyer- We use all the traditional methods of Real Estate, Plus the traditional Online methods-- but we add a  host of powerful online "signs" to help sell your home quickly. We will write about your Community at Charlottte Communities. Then we'll advertise your listing on our Charlotte sited dedicated to home sales- CharlotteRealEstateHomesandCondos.com , then your listing is broadcast across the net where today's buyers go to shop for homes. 
Again, it all starts with listenning to find a home's strengths, then we use our large Internet presence to search for that exact buyer.  To assist us we have full-time buyer agents, more than 800 Wilkinson Agents,  the largest web prescene in Charlotte with over 500 unique URLS indexed by Google (that's 500 signes pointing potential buyers to our site) ... it simply means there will be more "eyeballs" on your home-- and the careful description of your home will result  more likely to find that perfect buyer fit, those who will be most willing to pay top dollar for that perfect fit. 
Terry McDonald The McDonald Group's Blog Posts
Certifications
On both the Buyer and Seller side we've developed a unique approach I believe sets us apart from our competition. Working with agent interests and inclinations we've developed Area Experts.  
Each of our Agents have different areas of interest and specialties. Terry is the Senior Buyer and Listing Agent.  Terry sold his first million dollars of homes before his 21st birthday, spent 15 years in building, and another ten in marketing and professional sales. And early adopter on the Internet, Terry has been pushing the information into buyers hands in unprecedented ways, adding value to every relationship. We have buyer agents working in multi-family, investment property and land. We have Agents willing to work the land deals, light commercial and multi-family investments.
Introducing a fresh new look for your Profile.
Click the 'Edit Profile' button below to enter 'Edit Mode' and continue the tour.