Ellen Krzemien ASP, IAHSP, RESA, WNY: Home Staging Buffalo NY and WNY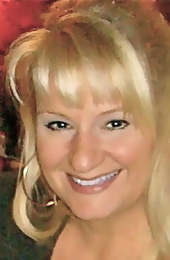 Home Stager
Ellen Krzemien ASP, IAHSP, RESA, WNY: Home Staging Buffalo NY and WNY
Buffalo, NY

—

Ellen Krzemien The Home Staging Source
WNY's only Staging company with an extensive inventory for furnishing vacant property in addition to adding a classy, current look to your occupied homes. Sell your listings faster & for more money!
Get to know Ellen Krzemien ASP, IAHSP, RESA, WNY: Home Staging Buffalo NY and WNY
Ellen Krzemien - incorporated as The Home Staging Source, is a native of western New York with 20 years of business experience and ownership, an Accredited Staging Professional (ASP) and a member of the International Association of Home Staging Professionals (IAHSP) who has been personally trained and accredited by Barb Schwarz, the creator of the entire Home Staging Industry and Stagedhomes.com. Ellen is also a member of RESA - Real Estate Staging Association.
The Home Staging Source specializes in staging furnished/occupied homes for sale. Of special note, Ellen is also an Expert Gardener who seasonally grows fields of specialty flowers for cutting and beautiful sunflowers that are added to the staged beauty of your home while it's on the market.
Ellen's passion for people, love of the service industry and a flair for creativity, make her a natural fit for staging your home.
The Home Staging Source serves Western New York including all of Erie County, Niagara Falls, Rochester, Ellicottville, Jamestown and Olean.
Ellen Krzemien ASP, IAHSP, RESA, WNY: Home Staging Buffalo NY and WNY's Blog Posts
Certifications
Whether you're listing a cottage, mansion, ski lodge, trailer home, hunting cabin, vacant family home, or if you're a Senior Citizen in the midst of a transitional move, we implement creative Staging techniques and follow set guidelines across the board. The investment in Home Staging varies based upon the scope of the project or the number of rooms to be Staged. (Upon request- The Home Staging Source will provide a before and after picture portfolio of our most recent occupied Home Staging projects). Service charges may apply for long-distance travel. Please visit my website for staging investment options.
Consultations:
Walk-Through Consultation - An average walk through takes 1-2 hours. The client is given verbal instructions on what should be done in each area to get the property Staged. As we walk and talk the client is encouraged to take notes and document recommendations and comments (minimum one hour).
Consultation w/ Written Report - A multi-page, detailed, written plan of what needs to be done to Stage the entire property in accordance with ASP™ standards. The property is evaluated room-by-room, inside and out. Furniture placement, paint, flooring and landscaping suggestions will be made. The client does the actual work themselves, enacting each suggestion. This "to do" punchlist is ideal for do-it-yourselfers or those on a budget.
Consultation Return Visit- After the Staging recommendations from either a verbal or written Consultation are implemented we will return to the property to "tweak" the clients' work. This option is also helpful to assist the client in putting the final touches on a property about to hold an open house (minimum one hour).
Online Consultation - An economical way to get your property Staged is through an online consultation. You provide the pictures we provide the recommendations. This is a great option for long-distance clients.
Hands On Staging:
Hands on staging consists of rearranging or redesigning a clients' house using their belongings. The amount of this investment depends on the size of the property and the scope of the project. Items may be moved from room to room, rearranged or packed and moved to storage. (A quote can be provided for clients only wishing to Stage individual rooms). The end result is a fantastically put together house ready for listing. A checklist may be provided to the client to ensure that the house remains in Staged condition while it's on the market. Upon completion of the Staging process The Home Staging Source can provide the client or Realtor with a photo portfolio for marketing purposes.
Vacant Home Staging:
Staging with our inventory of furniture and accessories in vacant homes or sparsely furnished spaces. Please visit my website for details on vacant home staging plans.
Furniture & Accessories:
The Home Staging Source is the only Staging company in the area with an extensive inventory of furniture and home decor accessories. This convenient one-stop service alleviates the need for third party rentals and long-term contractual obligations. The average investment for this service depends on the look to be achieved and the number of rooms to be Staged. Home accessories are items such as: artwork, greenery, bedding, lighting, and accent pieces. These items may be chosen a la carte to add pizzazz to a sparse or dated space. The monthly investment for each a la carte piece is the industry standard of roughly 20% of the retail value.
Everyone's circumstances and needs are different. Proposals will always offer several "package" options. This will allow you to choose the right plan to fit your budget.
Optional Staging services include: Open house preparation & fresh flower swap-out Packing, sorting and disposal of remaining unnecessary items Model Home Staging Merchandise Display and Design Foreclosure clean-up Holiday and Event Staging Staging to Live - Room Redesign Move In Staging & Senior Citizen Relocation Assistance:
This service helps the busy or physically challenged individual sort their belongings and pack to relocate to a new home. The Home Staging Source provides assistance to our increasing Senior population and helps to ensure a smooth transition to a downsized space or assisted living residence.
Staging Business Advice:
Phone consultation $25 per 30+ minute session.
Speaking Engagements:
Call for specifics on home or office presentations.
Introducing a fresh new look for your Profile.
Click the 'Edit Profile' button below to enter 'Edit Mode' and continue the tour.