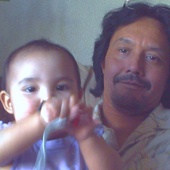 Industry Observer
Robert Skulka
Marketing\ consulting
Copperas Cove, TX

—

Alaskan Success,inc
Alaskan Success,Inc flips residentials and buy's and hold's multi-family units. as well I enjoy helping in the funding,too
Get to know Robert Skulka
Alaskan Success,Inc is over a year into the making.
Mr Skulka is Owner /President of : comming from over 20 yrs as a longshoreman. 1500 hrs as a pilebuck apprenticeship program.
over ten yrs of commercial kitchen. both parents were chef's.
Alaskan Success,Inc is here to help.
please feel free to call or email.
Robert Skulka's Blog Posts
ActiveRain Community
–

almost 12 years ago
Certifications
Our services including the procurement of commercial loans and commercial mortgages for our clients .
We support commercial loans and commercial construction projects in all 50 states.
Whether you need a new purchase or refinance mortgage loan, or you need a solid and experienced commercial broker, or a knowledgeable resource for commercial construction financing, we look forward to helping you get where you want to go with friendly, reliable service along the way.
Our commercial lenders and their commercial lending products work in all 50 states.
Our charter is to help you do this easily and efficiently, avoiding the anxiety and frustration that can be associated with many commercial loan transactions.
Here is a summary of our particular strengths:
1) Commercial lenders programs
2) Commercial construction and commercial rehab loans
We go to great effort to minimize paperwork requirements. We are fully automated, and take extrordinary steps to protect your privacy and manage your information in a secure environment.
So here is our commitment to you. We will help you qualify, apply for and become approved for the right commercial loan, quickly and efficiently.
We always try to answer our own phones in an effort to be available to you, whenever you need us. Evenings, weekends, we hardly even sleep.
Please navigate our website to learn more about us, what we can do for you, and how easy it is to get started.
Business or Personal Unsecured Lines of Credit
our partners can assist you or your business in obtaining unsecured LOC's for any use. If you or your business needs immediate cash then contact us to find out how we can help you.
Unsecured loans from $10,000 to $150,000 are a specialty. Generally, with your good credit, all that's needed is a quick five minute application with no required collateral, and based only on your stated income and with no documents required. Approval may be yours within 24 to 48 hours.
With your great credit you'll get results!
  No Upfront fee's for Lines of Credit   100% Approval Guarantee - No fees if not approved for your Lines of Credit   Unsecured - No Collateral   Stated Income - No Documents Required   Quick 5 Minute Application   Private, Confidential & Secure
Q. What are my charges to get started?
A. There are no upfront fees, no set up charges and no hidden costs. Our success is contingent upon your success. So, if you don't get approved and funded, our consulting services are free.
Q. What are the interest rates on my unsecured loans and lines of credit?
A. The lenders make those decisions and we research that for you, it all depends on variable situations, i.e.: your credit, your debt load, and the amount of money you need to borrow. It has been our experience that most loans require are a prime plus 1.5% to prime plus 7.9 % rate. Most clients usually fall between 9.99% and 13.99% unsecured.
Q. You say "No documents required". What if I do have documents to prove my income, can I get more money?
A. Yes! The lenders like seeing documents to confirm your information. The better you look to the lending institutions, the more money you will qualify for based of course on other variables as well. Our expert loan consultants will find the best lenders for your situation and get you the maximum available.
Q. How long does it take for me to get approved?
A. Your loan gets processed immediately; therefore you should see results within the first 24 hours, as long as you are responsive to all lender requests.
Q. What are my payback terms?
A. All lending institutions are different, but most loans terms are from 24-84 months. However, credit lines don't have a real expiration date and can be used over and over again.
Loans to Refinance Commercial Property in USA only
This Commercial Lender will refinance Commercial Property in USA only using the following formula:
50% of appraised value minus any debts against the property times ten.
For example if the appraised value of a Commercial Property is USD $10 million,
50% of that is $5 million.
Assuming there is an unpaid mortgage on the property of USD $2 million,
subtract the $2 million from the $5 million which leaves $3 million.
Lender then will make a loan of ten times the $3 million or $30 million for 3 years at 5% fixed interest.
There is NO payment for 3 years.
After the three years the loan is fully paid off with a balloon payment,
Minimum equity against which this type of loan is made after using above formula must be USD $1,070,000 for which the client then can get a minimum loan of USD $10,700,000.
To apply we need three documents
Copy of Current Appraisal
Copy of Title Policy
1 Page Loan Application
Please contact us if you or your client fits this profile. Otherwise we also handle the following products and loans.
Products                 Commercial Lending: Access to multiple commercial lenders, and hundreds of different commercial loan and commercial mortgage broker programs: Small Commercial loans $150,000 to $10,000,000Large commercial loans $750,000 to $500,000,000. Bridge Loans - 1 to 5 YearsHard Equity Loans - Close in 2 week with proper documentationDocumentation - No doc - Full Doc - Limit Doc Self employed Individual Stated / Stated programs No income verification. No asset verification. 90% LTV CASH OUT REFINANCE for investor or owner occupied commercial properties 95% CLTV PURCHASE for investor or owner occupied commercial properties 5% Down for investor properties with seller second mortgage. 10% Down for Stated Income / Stated Asset programs with seller second mortgage. 10% Down for Full Documentation programs Our nation's real estate market is extremely diverse with countless types of properties. Special purpose and unique property types may be an insurmountable hurdle to some lenders but we have the knowledge and experience to clear those hurdles. Rates and terms can vary as required by the borrower or lender. Rates can be fixed, adjustable or a blend. Payments may be interest only or include amortization for periods of 5 to 30 years. Commercial real estate mortgages will have rates and terms that are governed by the borrower's industry sector. Owner occupied or investor properties will carry different terms and conditions. DST Services LLP will find the suitable combination of rate and term that reasonably matches the borrower's wants and needs. Here is a summary of what we can do: 1) Reasonable fees / free consultations 2) 7 day/ week full time access 3) No-income verified commercial loan programs 4) Light-documentation commercial loan programs 5) Commercial lenders offer both 1st and 2nd loans 6) Unrestricted Cash Out in some cases 7) Loan programs for newly constructed projects 8) Loan programs for property with poor debt service coverage contact us We have purchase and refinance loans for these commercial properties: Apartments Industrial Buildings Retail buildings Mixed-Use Buildings Warehouse Co-ops / Business condos Hotels / Motels Commercial construction Automotive Restaurant Office / Medical / Dental Care Homes Special Purpose/Unique Properties Most commercial properties considered As an experienced commercial mortgage broker, we have great experience and industry knowledge to help you find the right commercial lenders and help you with your refinance or purchase. Our fees are reasonable, and we have tremendous resources. Call us today. HOTELS AND MOTELS
Purchase or Refinance Loan amounts up to $5,000,000
Program includes: Hotels : Flagged and non-flagged, Motels: Flagged and non-flagged, Condo/Hotels
Highlights:
Fixed period up to 30 years
Amortizations up to 30 years
No balloon payments
This is not an SBA program
High LTV
Low rate program
Common sense underwriting
Refinance
Purchases
Unlimited cashout
Loan amounts up to $5,000,000
Criteria:
Nationally Franchised Hotels/Motels
Non flagged properties may require additional documentation
Limited Service
Owner Operated
Successful Management Experience
Good Credit
Cash Flow Information Needed
3 Years Tax Returns
Interim financial statements
Debt Schedule
HOTEL PROPERTIES INCLUDED IN OUR NATIONWIDE PROGRAM:
BRAND BRAND     ECONOMY/BUDGET MID-SIZE (Limited service)     Days Inn Econo Lodge Sleep Inn Super 8 Travelodge Baymont Inns Microtel Inns Red Roof Inn Motel 6 Roadway Inn Best Western FRANCHISE Choice Cendant Marcus US Franchise Systems Acor Marriott Hilton Bass Carlson Internantinal Prime Hospitality LaQuinta Comfort Inn Fairfield Inn Hampton Inn Holiday Inn Express Howard Johnson Hilton Gardens Quality Inn Ramada Limited Country Inn & Suites Wingate Inn AmeriHost Staybridge Suites Homewood Suites Springhill Suites AmeriSuites Clarion LaQuinta             Industrial Properties:
As technology has improved, so has the style and construction of many types of industrial facilities. Whatever building type, style or location we understand the vast complexities and ever changing markets that give rise to value. Often times, our nationwide experience and expertly trained staff can access your property's value in a very limited period of time. We constantly strive to maintain an up-to-date, active knowledge of the industry but we also don't lose sight of this vital industry's history.
Mixed Use Apartment Loans:
Our real estate professionals have decades of nationwide experience at the local level in mixed use apartment loans. We fully comprehend the intimate apartment and mixed-use real estate markets. In terms of our valuation we consider such factors as age, condition, supply and demand issues, and rent control to name a few. These property types may be an insurmountable hurdle for some lenders; however we have the knowledge and experience to clear those hurdles. Valuation factors vary for each property type but our ability to understand the industry and the facts that affect value enable us to outperform all others.
Multi Family Housing Commercial Loans:
Multi-Family Housing, 5+ Units:

We fund residential structures that include 4 or more dwelling units in the same building. Generally, these are multi-story residential buildings containing apartments for rent. It is a structure with individual apartment units but a common entrance and hallway. Properties containing two or more buildings on one lot with 5+ units also qualify.
Restaurants:
Whatever your dining pleasure might be, we can fulfill the appetites for our clients with our keen knowledge of restaurant valuation. While we can't predict what restaurant will work at what location, we can do a thorough analysis of your location and facility to determine value. The time-tested adage of location, location, location applies to restaurants as much as anything else. Key factors in valuation include access, visibility, parking, and location, as well as a myriad of building factors such as size, age and condition.

We offer competitively priced financing for a wide range of restaurant properties; including owner-occupied, and leased properties, quick-serve or full-serve restaurants, neighborhood settings or urban locations
Warehouse/Self-Storage:
Over the past decade, we have seen a growing number of self-storage facilities appear around our neighborhoods. This once under-served market has been developed into one of the more competitive building classes in the country. New developments for self-storage buildings include state of the art security devices, 24-hour on-site management, video surveillance and fire control systems. In order to attract the widest customer base as possible, some facilities offer storage capabilities for wine, furs or vault type storage. While others offer climate controlled, cold storage or even exterior RV or boat storage. In markets where land comes at a premium, some self-storage facilities are several stories high. Large capacity freight elevators enable customers to access to their storage unit nearly as easy if it were on the ground. Whatever the case, we have a seasoned staff that is up-to-date with the most current advances in self-storage industry.
Retail Real Estate Mortgages:
Retail buildings come in many shapes and sizes and are intended for many different uses. Some cater to impulse shopping due to location while others are destination locations. Whether you have a free standing building of 1,000 square feet or a super regional shopping center we have the expertise to value your facility properly and efficiently. We offer financing on a wide range of retail real estate investments. Whether it is a stand-alone retail site, a strip center or a regional mall, we can meet your financing needs.
Documents Needed/Required
Form 1003 - FNMA loan application
Certification and Authorization
Environmental disclosure
Copy of current rent roll - copy of leases
Copy of most recent title insurance policy
Copy of purchase agreement (where applicable)
Copy of hazard insurance policy
Copy of survey
Copy of most recent real estate tax bill
Referrals
An important part of our business comes from referrals. Mortgage brokers and realtors represent a large portion of our referral base. Please contact us and become a member of our network.
Collateral Provision Service
SEASONED COLLATERAL AND PROOF/SHOW OF FUNDS!

Amazing New Collateral Providing Service
Short on funds on paper? We can help! Rent money short or long term! $100,000 to $500 million Can be used for any purpose World Wide No Credit Check, Financials or Credit Score Required! Funds are in a bank account in your name! Any use including: Net worth Requirement Show of Downpayment Bond Requirement Proof of Liquidity Proof of Collateral Reserved or Blocked Funds for Investments Minimum of only 1 month rental with discounts for multiple months Reasonable Rates Ask now about this exciting new service! The bank account is setup in your/your company's name at a reputable institution 90+ days seasoned cash is put in it Provide a VOD statement and allow confirmations Statements are available for a small additional fee Funds are just for show/proof/door opener/reserved funds Funds are not usable as cash, just for statements and bank confirmations to obtain your loan
Introducing a fresh new look for your Profile.
Click the 'Edit Profile' button below to enter 'Edit Mode' and continue the tour.