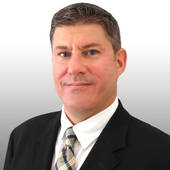 166315
Real Estate Agent
Tom Schroth
Schroth Realty Group
Marietta, GA

—

KUDZU Realty
3730 Roswell Rd
Ste 150
Marietta , GEORGIA (GA) 30062
---
Real Estate Simplified... In Atlanta Georgia (East Cobb, Marietta, Roswell)
Get to know Tom Schroth
My name is Tom Schroth, and I've been a full-time Realtor since 1993. I once had a successful career in corporate America, but while going through the experience of buying a home, I became aware of the poor service and overall lack of knowledge and skill that seemed to be prevalent among the Realtors I worked with.
I was convinced that the principles I'd seen that led to success in the corporate world—things like knowing your industry, respecting your clients and serving them well—could also be applied to the real estate industry as well. So I set out to do just that. Twenty years later, I have built a thriving real estate business based on the simple premise that buyers and sellers deserve to work with Realtors who are professional, knowledgeable and care about the clients they represent.
Most importantly, I will simplify the often-complex world of real estate for you, so that you enjoy a transaction that's smooth, profitable and hassle-free.
Ask other Realtors whether they:
+ Are a Licensed Real Estate Broker (Not just holding a "sales person" license)
+ Obtained their license as part of a 4 year undergraduate degree  
+ Have Extensive "real world" corporate sales and marketing experience
+ Completed a Bachelors of Business Administration in Sales & Marketing
+ Took concentrated university coursework in contract law and business finance
+ Have experience as a building contractor / renovator / Home Inspector
+ Are Crown Financial Ministries graduate
+ Participate as an active real estate investor
+ Started, owned and operated their own RE/MAX franchise (Chagrin Falls)
+ Have own 15 properties personally
+ They are full time agents or just part time real estate hobbyists
Why am I a Realtor? The main reason I work in real estate is simple: Because it's something I really enjoy! I get to form great relationships with a wide range of people and then help them with one of the largest and most complex purchases they'll make in their lifetime. But it can also be one of your most satisfying purchases when you work with the right real estate professional.
Personally, every client I work with provides me with a unique challenge and an opportunity for personal and professional growth. In addition, I have a passion for building and construction, which makes real estate a natural outlet for me both professionally and creatively.
What makes me different? My extensive background in corporate America, training in real estate, building and construction are what set me apart from other Realtors
Before embarking on my real estate career, I gained experience as a regional director for a midsized health consulting firm where I honed my business and sales skills negotiating large contracts for hospitals.
My licensure requirements were taken as part of my undergraduate degree at Kent State University along with electives in business and contract law and were part of a double degree in marketing and Business Management.
Conversely, many Realtors today have only the bare minimum training necessary to obtain their real estate license and know very little about how buying and selling homes works in the "real world."
In addition, I have hands-on experience in many facets of home building and construction. These include remodeling, design, carpentry, framing, plumbing, electrical, and green/energy efficient solutions. Both buyer and seller clients benefit from my training in hoe inspecting which allows us to address potential problems and issues upfront, which makes for better negotiations and a smoother transaction and closing later.
Simplifying Buying & Seling Real Estate in Atlanta
Certifications
Are you looking to buy real estate in Atlanta Georgia? You have found the Atlanta realestate experts! See us at http://schrothrealtygroup.com/ 
I specialize in Metro Atlanta and the northwest suburbs of East Cobb, Marietta, Roswell, Sandy Springs, Dunwoody, Woodstock, North Fulton and Johns Creek area... I live andn work here and think it is the best place to live! My wife and I LOVE THE AREA!
My experience and expertise will represent you well in Fulton, Cobb, Cherokee and Dekalb counties in such towns as East Cobb, Roswell, Marietta, Dunwoody and Sandy Springs.
Work with a true local expert, a specialist that can help you sell fast and for the best price and terms as well as find you the house of your dreams for the best price. Contact me for a free consultation and to see how we might be able to work together today! Tom Schroth
Testimonials for Tom Schroth
"Tom was perfect for what we needed in an agent. We wanted to buy a house that needed work and Tom was the first agent that we found that had a real working knowledge of construction and rehab. It was like we were on a cable TV show! Tom was able to steer us away from the money pits and helped us understand that some things that we thought would be deal killers were actually very manageable within our budget. We ended up with a house we felt was a great value, needing JUST the right amount of work!"

Tom was very knowledgeable and was able to give me information that my original agent didn't. From negotiating the sale to walking me through inspection items, Tom Schroth went above and beyond. He was able to provide contractors to do the repairs and get my house closed!

"Tom has been a great agent guiding us through the process of selling our current home and buying our next home. He is straightforward and honest which we have greatly appreciated. Tom also has a great sense of humor and that is most definitely needed during this process! My husband and I would highly recommend Tom as a real estate agent.

"I admit that I consider a realtor a necessary evil at best. I have been disappointed so many times with agents that have less knowledge about real estate then I do. Most have been part time agents desperate to make a sale, any sale! Tom won me over by allowing me the control I wanted and then he proved very valuable with his knowledge of the marketplace and construction. Tom gets my recommendations here on out!"

"I think the first time I saw Tom in "dressy" shoes was at the closing. LOL. This must be because before we even went inside most to the homes we looked at Tom was climbing over the bushes poking as the window frames and looking for rotting wood and inferior construction. Our last agent just blew off "minor" issues and pressured us to buy. SO GLAD we switched agents and worked with Tom. We felt he was our advocate and represented our interests." J. Pasion

"I had to write because Tom had to compete to get our business. We were buyers relocating to the area and had contacted multiple agents and had at least three showing us properties. Tom even put the word out and found me a temporary housing arrangement while I was looking, Tom made a case for choosing just one agent whether it was himself or someone else, but that we should make out evaluation and wok with one agent. Ultimately we choose to work with Tom and his team. After many more months of looking my job situation changed and I ended up not buying anything. Tom really handle it was class and was gracious until the end. I would not blame him if he was bitter but he was a real professional. Tom restored out faith in Realtors! I highly recommend you trust Tom with you real estate transaction.

"We had a property we bought as an investment and was just not worth the hassle for us so we decided to sell. We were realistic about the house needing work but it was just one more thing we did not want to deal with. Our first interaction with Tom were as a Realtor, helping us map out a plan to sell but he also was able to provide us with some of his crews to do the work we need to prepare the house for sale. He recommended we not rush to put the house for sale and take the time to get it 100% ready. He managed all the repairs and updates and made the process relatively painless (not to mention very reasonably priced) When we listed with Tom it sold FAST and with a clean inspection. We have never had a real estate agent provide such a wide range of service before. Thanks Tom!"

"My wife and I have owed a number of properties over the years so we have worked with a number of realtors, Tom and his team provided great service and were very knowledgeable. They made the process relatively simple and were very professional."

"We had looked at a ton of houses before we met Tom (recommended by a friend a church). Well we looked at a TON more (20 +) and Tom hung in there patiently until the end. He guided us through the process and gave us a realistic perspective on each one. In fact he talked us out of a couple properties. When we found the right one, we knew it and are so happy with our new home. If you need a patient agent who knows more about houses then just the address and where the front door is, talk to Tom".

"Tom was everything we could ask for in an agent: pleasant, friendly and, most importantly, extremely knowledgeable about the North Atlanta area and all aspects of real estate and home construction. He helped us narrow down our search area quickly and then showed us homes that matched our specifications, not wasting either of our time. In fact, we ended up finding a great house on the very first day we spent with Tom, made an offer on it the next day – which was accepted – and closed on the house in less than a month. Everything went as smooth as silk, with Tom handling all the details and answering all our questions every step of the way.
Introducing a fresh new look for your Profile.
Click the 'Edit Profile' button below to enter 'Edit Mode' and continue the tour.