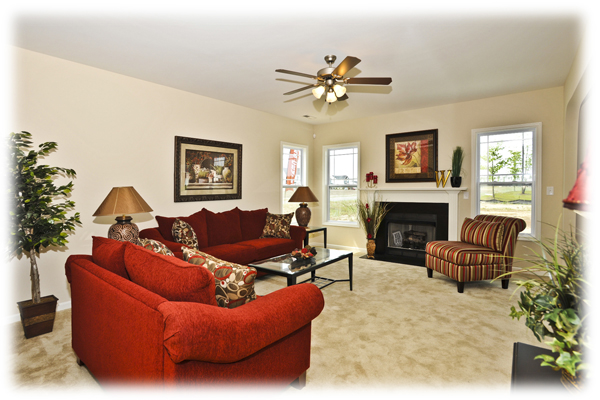 Real Estate Agent

Toni Zarghami

location_on Jacksonville, NC


Keller Williams Realty Inc.

266937

web Toni Zarghami's Blog
Get to Know Toni Zarghami
"We could not have had a better experience or had more fun buying a home than we did working with Toni. She was gracious, professional, and has so much knowledge about the Jacksonville Real Estate Market, she made our experience not only easy, but exciting as well!"
Dream Home Specialists
That is the latest testimonial that Toni Zarghami received from one of her clients. Toni strives to make customer service a top priority when it comes to working with buyers and sellers. She understands the complexity of the real estate transaction and will work hard to ensure that her clients are comfortable and informed every step of the way. She handles the transaction from the first meeting with you to the move in date with ease and confidence, and her clients have found that makes all the difference. Toni is not only one of the proud owners of HomeTeam Real Estate, she is also the chairperson on the Jacksonville Board of Realtors Public Relations Committee, which raises money for local charities. She also serves on the 2012 Board of Directors and Education Committee. Toni has the philosophy that being involved in her community and helping people make their real estate experience a positive one has always been of the utmost importance to her and she looks forward to continuing to have a positive impact on the Real Estate Community for many years to come!
Meghan Kim
10/01/2013
My husband and I decided we wanted to buy a new build and our friends recommended Toni, they said she was the best and they were right! The day we met, a Sunday, she took us to look at all the houses we wanted. After seeing the style we liked she took us to a house that we absolutely loved. It was not in the right place so Toni encouraged us to look at lots and build. It was the best thing we ever did. Toni helped us with the lender, she helped us stay stress free and she stayed on top of the builders to make sure we got to move in on time, we had a short term lease and our apartment was rented out so we had to be out on time! Toni was there for us through every step of the process and we could not be more appreciative for all of her work. We closed on our first home yesterday afternoon and we are absolutely in love with our new home. We can not wait to move in and start building a million memories, THANK YOU TONI!!
Chris McElliott
07/23/2013
Let me start off by saying I was very satisfied in all areas Toni provided service with and that the star ratings are not over exaggerated. My family was in a bind and had to secure a new home quickly. We were living in base housing on Camp Lejeune prior to the transaction. Base housing dropped a 30 day vacate notice on us despite one of their employees telling my wife we had an extension in base housing. This was imperative to us since we owed this year on taxes which wiped out my savings. We actually got the vacate notice 29 days prior to the date they wanted us out. So the house hunt was on. We contacted Toni and she got to work right away. Sending listings and also entertaining the homes we had found online. After narrowing our search to the ones we liked she immediately scheduled showings the day after. That day my wife and I found our dream home. We put in an offer and Toni put us in touch with a mortgage specialist that day to get that aspect of the transaction started. The sellers agent was a toughie and represented his clients strongly but Toni got me and my wife everything we wanted in the negotiation and then some. She actually was able to knock of $14000 of the purchase price. VERY happy about that! My wife cried when I told her how much Toni saved us. We were very stressed through the process and my wife emotional so we tried to stay positive and Toni always checked up on us and got back to us when we needed her. She was always available to us and always cheerful. We appreciate that! Through out the process there were problems that Toni Notified me of and already had solutions for. With my rough schedule going through the police academy I don't have much time for contact and that did not stop the process because Toni was on it before I even knew something was wrong. If she couldn't get a hold of me over phone she left a voicemail, email, text. You won't get flaked with her. We almost lost the house towards the end because the sellers were trying to secure a new home and possibly rent out the one we were trying to purchase. To secure our new home Toni lowered her commission to entice the sellers to stay in the deal. She did not indicate this to me or my wife until we were actually done closing. And when she told us she said it with a smile. We are now in our new home and she still keeps in contact and answers any questions we have. She truly cares about her clients and if I sell or buy a new home, no doubt about it I'm goin to her again! Thank For everything Toni
Ashley Cosentino
07/15/2013
This was the first home my wife and I had purchased. We were relocating from New Jersey and we weren't sure where to start. We had contacted a few Realtor agents from North Carolina, but it seemed as if nobody was willing to abide. My wife had got in touch with Toni before we moved and I was quite skeptical considering others reply's. But we took the plunge and moved down. The first meeting with Toni, i was quite impressed, she was very informative and responsive.She was always smiling, very energetic, and always completely open and honest with us. She never wasted our time on homes we weren't interested in or showed us homes out of our price range. She spent many evenings and weekends with us (time that we would consider personal or family time) toting us around and making us feel as if we were the only home-buyers in town. After many options, we finally found the home we wanted and Toni was quick to keep things moving. There were a couple of bumps in the road on our part, but she help us stay positive and she never skipped a beat. If it wasn't for Toni Zarghami, we would not be where we are today. I have heard horror stories about First Time Homebuying, and I am very pleased to say, we had a completely different experience. The one thing we both loved about Toni was the fact that she was just as much of a critic as we were. As if , we didn't love it, then she didn't love it, and it was out of the question. She would point things out that we didn't even notice, which made us truly respect and appreciate what Toni was all about. She is, in our opinion the only Realtor to speak with when buying or selling a home in this area. We will not use anyone else for our Real-estate needs.
Demetrius Munnerlyn
07/07/2013
Toni Zarghami is a awesome agent, she gives 100% in everything she does. She is very knowledgeable and helpful. Toni made the process of buying my home less stressful for me. I highly recommend her services to everyone and hopefully i can work with her in the future.
Rocco Possamato
06/11/2013
Take it from a single dad in the military and first time homebuyer, Toni Zarghami and Home Team Real Estate are AWESOME! I could not be happier with my home, the neighborhood and town we live in. Extreamly knowledgable and professional. Proactively engaged in every facet of getting you and your family into the home you want and deserve. When it comes time for me to buy or sell, I'm going back to the professionals at Home Team Real Estate!