R. B. "Bob" Mitchell - Loan Officer Raleigh/Durham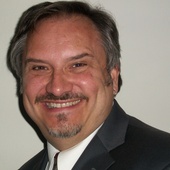 NMLS# 1046286
Mortgage and Lending
R. B. "Bob" Mitchell - Loan Officer Raleigh/Durham
Bob Mitchell (NMLS#1046286)
Raleigh, NC

—

Bank of England (NMLS#418481)
With over 2 decades of experience in both real estate and mortgage banking, I am now a senior loan officer at Bank of England
Get to know R. B. "Bob" Mitchell - Loan Officer Raleigh/Durham
Thank you for visiting my profile here in Activerain! I am truly excited to participate in this wonderful forum and hope that I can contribute to the conversation and hopefully use my experience and knowledge to educate and entertain in terms of both real estate and mortgage banking. I first got into real estate way back in 1984 after a strange experience with the Marine Corp. Long story short, I got all of the way to sitting on the bench to catch the bus that would take me to the airport to fly me to San Diego for boot camp, when my didn't end up going. So, I ended up back in St. Louis, my hometown, without a job, but in great shape! One day while jogging, I ran across a young lady putting an "Agent's Wanted" sign in the window of a local real estate company and since she was cute, I struck up a conversation with her. I had no idea at the time what an "Agent" was, but we hit it off and pretty soon I was in real estate school. I worked as a property manager and residential real estate agent specializing in investment property for about three years until I was recruited into the mortgage banking industry by an accountant who wanted to start a new type of mortgage lender called a "mortgage broker". I very much enjoyed this new field and flourished. In 1991, I was again recruited to become the sales manager at a new mortgage banking company called, "Clayton Mortgage Associates". At the time, they had five employees and the guy who owned the company. I accepted the position conditioned upon having hiring and firing authority and promptly fired 4 of the 5 employees. We then regrew the company to where we ended up being one of the largest mortgage shops in the St. Louis real estate market. In 1995 I developed the concept of using a discount real estate company as a loss leader generating mortgage leads for a mortgage banking company and started ValueList Real Estate Services. Over the next 15 years, I grew the company to where we had operations in 3 states (Missouri, Illinois and Florida). In 2006, ValueList started to suffer as the result of my having both of my kids in college (and poor planning on my part) and as a result of the "mortgage crisis" which turned into the "real estate crisis" and eventually into the "great recession". Long story short, we stumbled through until 2010 when my 2nd and last kid graduated from college. At that time, I decided that I needed a break from the business and closed it down in order to return to school. I applied for and was accepted into the "Renewable Energy Technology" program at a small college in Oregon, so my wife and I picked up and moved from a 4 bedroom, 3 bath home on an acre to a 550 square foot apartment in The Dalles, Oregon. After graduating with honors, we moved to Los Angeles for me to pursue a job in Renewable Energy. I secured a job in San Diego and we once again moved. When that job didn't work out, my wife secured a job in the Raleigh/Durham area, so again...we moved! Once we got here I attempted to secure work in renewable energy, but wasn't able to so I eventually decided to return to mortgage banking. With my extensive experience in the field, I interviewed several companies, including The Bank of England (NMLS# 418481) and decided that they offered the best combination of products and an excellent management team. I researched them thoroughly and couldn't find anyone who had a negative word to say about them, so I selected them to go to work for. Bank of England is a FDIC insured, FHA/VA/USDA approved lender with operations in 25 states. They have been in business since 1898 and as I mentioned above, have a great reputation in the industry. Through Bank of England, I can offer a wide variety of mortgage products including 100% LTV USDA and VA products, Construction to Perm loans, Bridge Loans, as well as traditional Fannie Mae and Freddie Mac products. Bank of England's Raleigh office is also approved to offer the North Carolina Housing Finance Agency's "Home Advantage Mortgage Program" that offers homebuyer's 3% down payment assistance.
R. B. "Bob" Mitchell - Loan Officer Raleigh/Durham's Blog Posts
Home Buying
–

about 4 years ago
Home Buying
–

almost 6 years ago
Home Buying
–

about 6 years ago
Real Estate Best Practices
–

about 6 years ago
Certifications
When researching my return to the mortgage banking industry, I noticed that things had gotten a lot tougher for the "average person" to secure the financing that would allow them to purchase a home.
I also noticed that a lot of people felt like they had been shut out of the opportunity to buy a home and personally, I just didn't think that this was right! Therefore, I've put together a Financial Literacy workshop that helps people put themselves into the position to buy a home.
The workshop provides objective advice on how to free up wasted money, create and stick to a budget, create a savings and investment plan in order to build wealth and economic security, as well as how to buy a home with little or nothing down.
The workshops are held every other weekend throughout the Raleigh/Durham area, are free and come with absolutely no obligation.
While I hope that at least a few of the folks that attend the workshops will eventually buy a home through me, that is not the main focus of the workshops. The main focus is in helping people put there economic houses in order and to build wealth and security as a result.
If you have questions about the workshop or would like to attend, please feel free to call me at 919-289-9611 or rsvp at:
http://www.ncmortgagelender.net/rsvp-page.html
Skills
I'm particularly skilled (and dedicated to) helping first time home buyer's get into a home.
Introducing a fresh new look for your Profile.
Click the 'Edit Profile' button below to enter 'Edit Mode' and continue the tour.