Fred Van Allen Lincoln Park Pomona Real Estate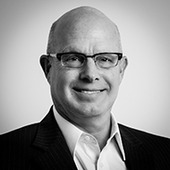 00553496
Real Estate Agent
Fred Van Allen Lincoln Park Pomona Real Estate
Green, Classic Architecture and Vintage Homes
Pomona, CA

—

First Team Real Estate CHRISTIE'S
/Good Move...... As seen on: Worth Magazine, Boston Globe, Miami Herald, ABC, CBS, NBC and KNX New Radio LA, Small Business Trend Setters
Get to know Fred Van Allen Lincoln Park Pomona Real Estate
If you've ever shopped for a home in California's Pomona Valley—especially in the lovely Lincoln Park Historic District—you'll have almost certainly run into Fred Van Allen. "When I ask clients that standard how-did-you-find-me question, they point out that I'm pretty hard to miss," Fred laughs. "I'm very active with my marketing and have a massive online presence. That's one reason why I'm the number one agent in Pomona."
Another reason is Fred's passion for helping people and educating them about the process or the qualities of the homes they're looking at. "Most of my family are teachers, so it's in my blood. I just pursue it differently. I especially love helping first-time homebuyers achieve that American Dream, and explaining the nuts and bolts of how the market works."
Fred began learning those intricacies himself back in 1974, when he started a job selling real estate advertising for the Los Angeles Times. He even got his license two years later, buying property as an investment. When he retired from the newspaper in 2011, he renewed his license and quickly climbed into the top five percent of Realtors in Southern California, serving clients all across the Pomona and San Gabriel Valleys. Soon his wife got her license too, to help with the burgeoning business.
"Our particular passion and niche is historic properties, and no one knows or represents those homes the way we do. That classic architecture—they just don't build houses these days with that same kind of character and craftsmanship!"
Fred and his wife are famous in Pomona for the mega-open houses they host, drawing crowds of potential buyers with big food spreads and loads of fascinating information about the homes they're featuring. The fliers Fred professional custom fliers mails out are also distinct in their inclusion of a map of the architectural STYLE floor plan of the property, something he's been doing for eight years now. He's always been on the cutting edge of marketing, as one of the first in his area to use professional photography and videography to capture his listings, and more recently with his utilization of drone footage when necessary. "But I still do a lot of door-knocking," he adds. "I get a lot of repeat and referral business, but I don't wait on it. I still enjoy meeting and talking to new people."
Fred and his wife feel blessed with their work, and are always paying that fortune forward. Both are past city commissioners for Pomona. Fred is a board member of Pomona Heritage and a lifetime member of the Pomona Historical Society Historical Society of Pomona Valley. The Van Allens are also huge supporters of the Pomona Public Library and the Pomona Hope Community Center, as well as the Boys and Girls Club of Pomona Valley and many other groups, comittees and activities. When not working or giving back, they love spending time with their grandkids, gardening, and studying the Bible. Fred also enjoys mountain biking.
He could retire if he wanted, but it's not happening any time soon. "When you love what you do—helping people, making a difference—you don't want to stop. I plan on continuing to assist people in achieving their dreams and keep contributing in positive ways to my community. It's an added pleasure that I get to do this with my wife!
Contact Fred at 909-261-9711 or email FredVanAllen@FirstTeam.com. www.FredVanAllen.com Click For Fred Van Allen's Testimonies Of Success
Fred Van Allen is not like most other Realtors®,  you might even say he's a bit of an enigma. He's that rare individual who embraces both old (as in vintage) and new (as in Green) with an enthusiasm that is as infectious as his passion for classic architecture, vintage homes, luxury estates and 'GREEN' homes.
 Acknowledged as the top selling agent in Pomona, Fred is particularly recognized for his expertise of Lincoln Park Pomona Real Estate.  He's such an authority on Real Estate that his anecdotes have been picked up by ABC, NBC, FOX and he's been interviewed during prime time by KNX News Radio. He is known for hosting 'mega' open houses, and for selling homes above their list price by his judicious use of professional photography, story-boarding of a home's provenance, market trends and his incredible contacts; honed by years of Pomona & San Gabriel Valley volunteer activity-he believes in 'paying it forward'. His passion may be focused on the past, but make no mistake his knowledge and expertise is firmly entrenched in today's real estate market. He uses the latest technology advantages and makes best use of social media.  He is one of very few agents who have been certified as 'Green Real Estate Professional' and with 30+ years of industry experience, he's handled all types of residential sales in every kind of market. 
Many of his clients are repeat customers or referrals, and Fred views loyalty like that as especially gratifying as it means he's done his job well and become a trusted resource. Clients find Fred as charming as the homes he represents and chances are you will too.  Contact Fred: 909-261-9711 email: fredvanallen@firstteam.com  www.fredvanallen.com
Radio: KNX News Radio LA: http://losangeles.cbslocal.com/2013/09/06/knx-on-your-corner-lincoln-park/
Press: WORTH Magazine, L.A. Times, Boston Globe, Miami Herald, FOX News, ABC, NBC, CBS http://markets.financialcontent.com/worth/news/read/?GUID=27177860  
Digital Journal: http://www.digitaljournal.com/pr/1968807

My goal when working with you as a one on one professional is to: negotiate the best price on your behalf, to make sure escrow closes in a time frame that works for you and to make the transaction as convenient as possible. My commitment to you: I promise to keep you informed, set proper expectations, educate, answer as many questions as you may have and support you through the closing and beyond. 

I am a: 
Nationally Certified GREEN home Realtor
Vintage Home Expert
Certified Southern California Luxury Agent 
I specialize in Lincoln Park historic homes for sale in Pomona California
Realtor at First Team Real Estate Voted People's Choice #1 full service real estate firm in SoCal,
Selling homes for 4.1% more than the competition. Source: RPR

I lead a full service team that can offer; escrow, title, financing, home owners warranty, real estate trade vendors, staging and street appeal consultations.

Please call me for an informal chat. Whether you are looking for Luxury, Lincoln Park historic homes for sale in Pomona CA, Southern California Luxury Estate homes or a GREEN home, I'd like to make this easy for you. A real estate purchase or sale can be a difficult emotional decision, but one that can pay off for you in the long run-let's talk, Please call now. 909.261.9711 or 714.481.3068.
​
See Fred Van Allen in the media:
Los Angeles Vintage Real Estate Expert Fred Van Allen - Interview
Discussion on Luxury and GREEN Real Estate in Southern California.
Certifications
National Association of REALTORS® Green Designation
Build It Green's Certified Green Real Estate Professional certification.
.
Awards
First Team Real Estate CHRISTIE'S  Anaheim Hills office Rookie of the Year, New Hope Partners Volunteer of the Year Pomona. First Team Real Estate CHRISTIE'S Hall of Fame
Testimonials for Fred Van Allen Lincoln Park Pomona Real Estate
I've known Fred for nearly twenty-five years and I can honestly say that he is one of the kindest and most trustworthy people I've ever had the pleasure of knowing. He's a hard worker, very business savvy, and is committed to achieving a win-win scenario in all of his business and personal relationships. The bottom line is that if I were selling my home, Fred is the person that I would want to handle the transaction. I heartily recommend him.

Kate Bereket [Real Estate Network] 2K+

05/06/2014

Working with Fred is an example of what a professional, detail oriented and sincere relationship is all about! Fred never lets his mind wander away from the client's best interest! A pleasure to work with such an individual!

Fred is a great guy, good communicator and easy to work with - all wonderful qualities in a real estate professional.

Meridith
Writer
UltimateSitePromotion.com
MeridithBerk.com

In all my encounters and work with Fred, he showed the utmost integrity and determination to perform at his best. He could be counted on to do what he said he would, and showed professionalism at all times. He is likable and competent. I highly recommend Fred as a trusted hardworking professional. Linda Boyd, Former Chairman of the Republican Party of Los Angeles County

Mauro Bassotti

05/04/2014

I enjoyed working with Fred he was always professional and courteous. Fred always strived to surpass what customers him. He was always a team player and an asset to our team.

Fred Van Allen is a professional in his field. He is prompt, efficient, friendly and will get the job done for you.

I would highly recommend Fred if you are looking for a Historic Home to purchase. Please contact Fred and I guarantee that you will be highly satisfied with the service he will provide.

Thank you, Renee Barbee
Director of Advertising & Public Relations
La Nueva Voz newspaper

Fred is great to work with, He is very friendly and honest, he really takes the time to get to know his clients. Fred helps simplify the process of buying and selling without confusing you. He is also good with communication and works with his clients on a personal level. I will be using him in the future.

Fred is THE PERFECT STUDENT! In coaching, we always dream of that person that not only listens, but gets out there and implements what we coached on. This is Fred. He is professional, considerate, engaged, enthusiastic, and a true team player. If you work with Fred, then you know the job will get done perfectly and in a timely manner. He has been one of the greatest agents I had the pleasure of getting to work with! I highly recommend Fred to anyone looking to buy or sell real estate!
Introducing a fresh new look for your Profile.
Click the 'Edit Profile' button below to enter 'Edit Mode' and continue the tour.